IBA Education Programs
The IBA Development Programme continues to evolve in many ways, with a new concept of course delivery, specifically aimed at our International Technical Officials (ITOs), Referees and Judges (R&Js), along with our Cut Technician and Ringside Doctors. The new IBA 1-Star Coaches Course has provided excellent opportunities for our coaches globally, specifically with the online version. We continue to develop and to look at new innovative ways of taking the organisation forward in the education space.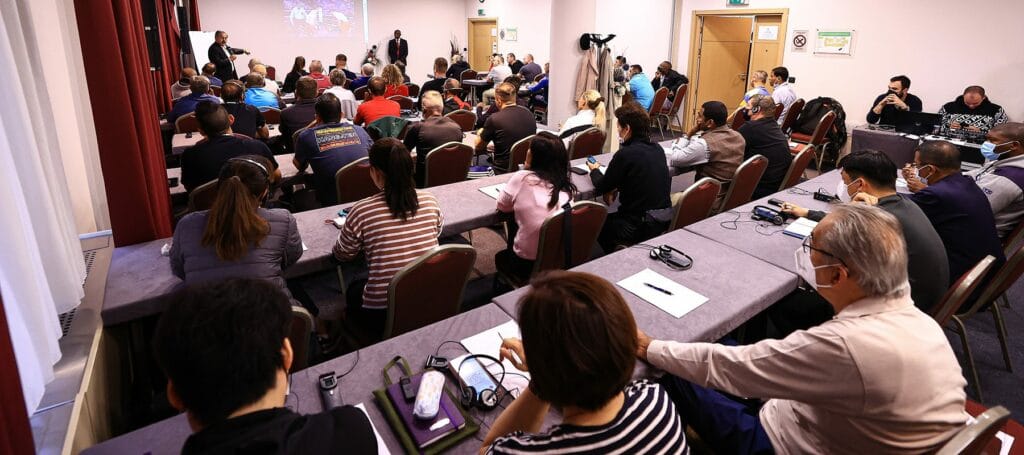 One of the key areas of focus of the new program is refreshing knowledge of IBA officials and coaches, improving the recertification process for IBA Ringside Doctors and launching R&J and Coaches Instructor's Course for extending Instructors Pool with the most experienced trainers who will be able to deliver courses in different languages worldwide. Special attention in the program is placed on the assessment process for all officials that work in IBA competitions and are involved in the IBA Educational activities to provide transparency, fairness and impartiality as well as a high level of performance of all IBA officials and specialists at all levels.
IBA Courses
Technical Delegate and International Technical Official
All officials working within the Field of Play (FOP) excluding the Technical Delegate, the Referees & Judges, the Organizing Committee and the IBA Headquarters Staff are called International Technical Officials (ITOs).
IBA has recently revamped the R&J pathway and enhanced practical procedures to create a clear understanding of what it takes to become an IBA R&J. This information has been separated into two forms, R&J Management Guidelines and IBA R&J Manual.
The new IBA Coaches' Management System is comprehensive, controlled and centralized; therefore, the quality and performances of Coaches at all levels is constantly improving. The new IBA Coaches' Management System is also to prevent any unqualified coach from having an influence on the image and quality of the sport of boxing
Women development program 2021 – 2022
In order to guarantee that boxers are in a good physical condition and to ensure their safety before, during and after competitions, IBA continues to work closely with all Ringside Doctors. The Ringside Doctors Workshops are organized regularly to recruit qualified doctors to supervise the medical aspects of all IBA Competitions.
This relatively new position within IBA was introduced to ensure the safety of our athletes. The Team Cutman  Technician is trained and certified in hand-wrapping, to protect the Boxer's hands from injury.  Additionally, the Team Cutman Technician specializes in injury prevention (hematomas, lacerations and nose bleeds) and treatment of injuries that may occur.