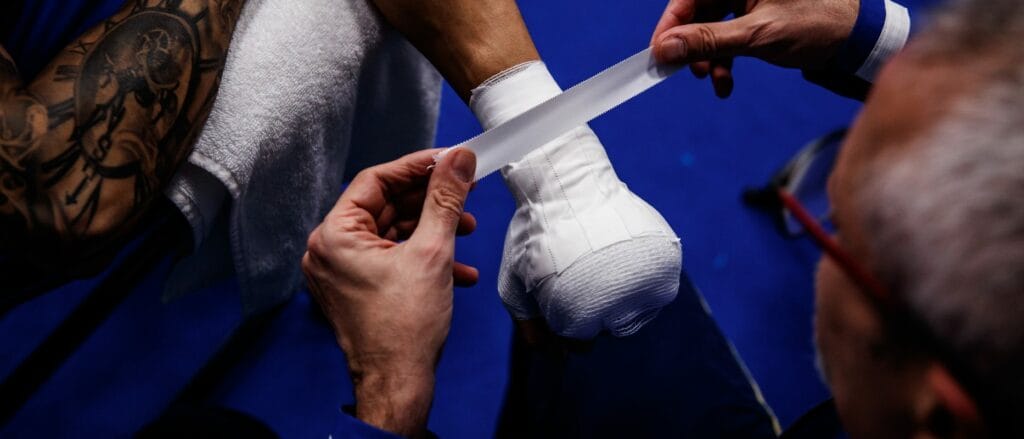 1. Cutmen Technician Development
The main objective is to help develop the figure of the Cutman Technician in each National Team and to provide Boxers with the necessary treatment to prevent and manage injuries such as hematomas, lacerations and nose bleeds, as well as, reduce hand injuries with the mastery of hand-wrapping techniques.
2. CUTMEN TECHNICIAN COURSES
If your National Federation is interested in organizing a course, please contact us education@iba.sport with details of the course you would like to organize.
If you would like to participate in an IBA Team Cutman Technician Certification Course, please first review the appropriate course guidelines (Cutman Technician Certification Course Guidelines, item #3) to ensure that you meet the eligibility requirements. If you meet all of the requirements, please contact your National Federation to register you to an upcoming IBA Team Cutman Technician Certification Course.