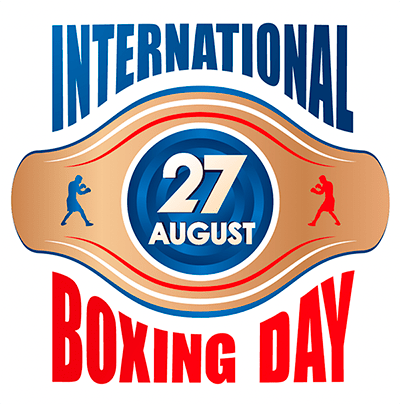 INTERNATIONAL BOXING DAY AS A NEW MILESTONE IN IBA CALENDAR
International Boxing Day originated in Russia, in 2017, following the initiative of Umar Kremlev in his role as Secretary General of the Russian Boxing Federation. In 2019, IBA recognized and designated International Boxing Day to be celebrated every year and encouraged the global boxing family, fans, partners and stakeholders to join forces in celebrating.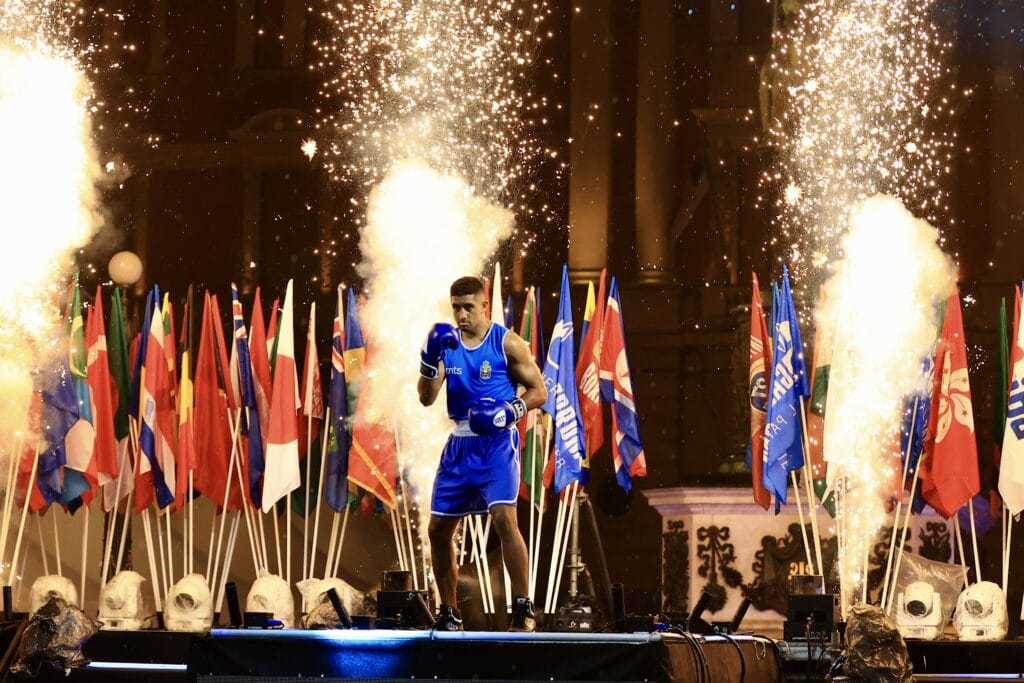 In 2021, IBA has rescheduled the International Boxing Day from July 22 to August 27 to connect the date with the first edition of the World Boxing Championships, which was held in Havana, Cuba in 1974.
The competition was held between August 17 and August 30, 1974, where 11 champions were crowned and the host country topped the medal table.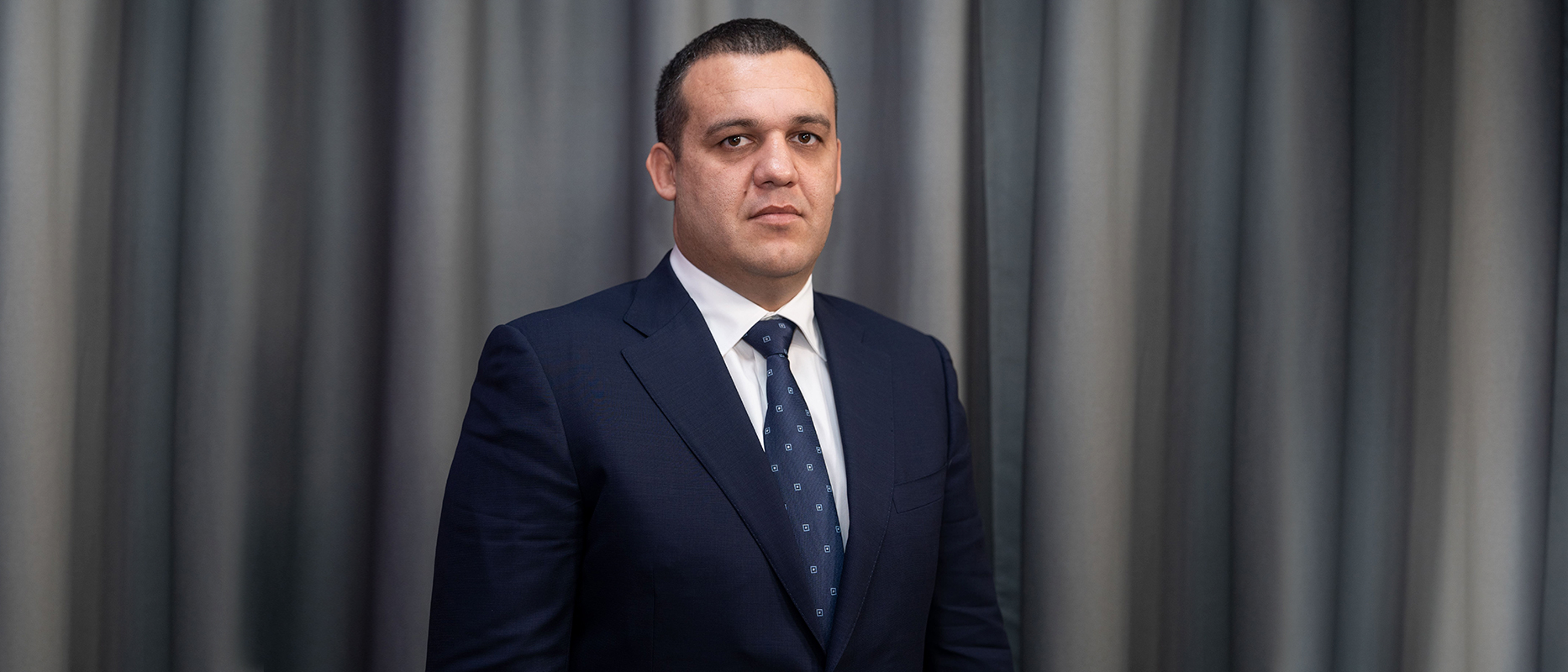 The new date is dedicated to a very special event in IBA's history. This year we expect more countries to join and more people to be involved. I truly believe this day is a great promotion for our sport worldwide.
IBA President Umar Kremlev
Main celebration of International Boxing Day 2021 took place in Belgrade  The world boxing family came together today on International Boxing Day to celebrate their shared love of the sport with more than 50 National Federations hosting boxing activations and mass participation events. 
The International Boxing Association led the celebrations from Belgrade, Serbia – the host of 2021 Men's World Boxing Championships – with an open-air masterclass run by legendary boxer Roy Jones Jr, exhibition bouts and a boxing show, all held under the theme #BoxingUnites in Belgrade's Republic Square. 
Attendees at the events in Belgrade included IBA ambassadors Roberto Cammarelle, Zeina Nassar and Said Taghmaoui, as well as current boxing stars such as Oleksandr Khyzhniak from Ukraine, Bakhodir Jalolov from Uzbekistan, Albert Batyrgaziev from Russia and Stoyka Zhelyazkova Krasteva from Bulgaria.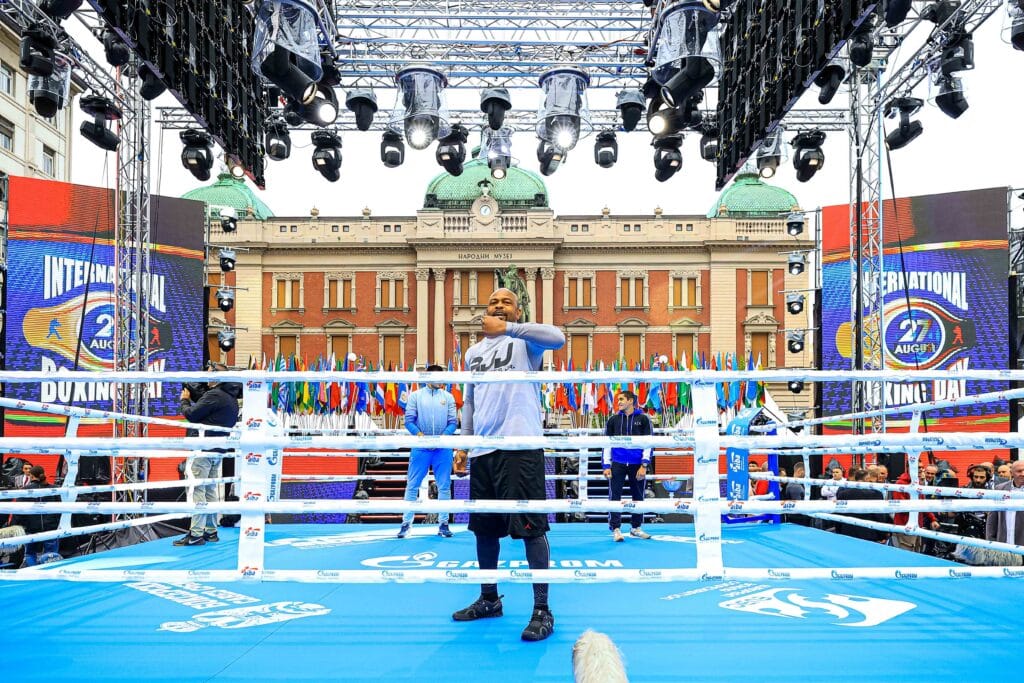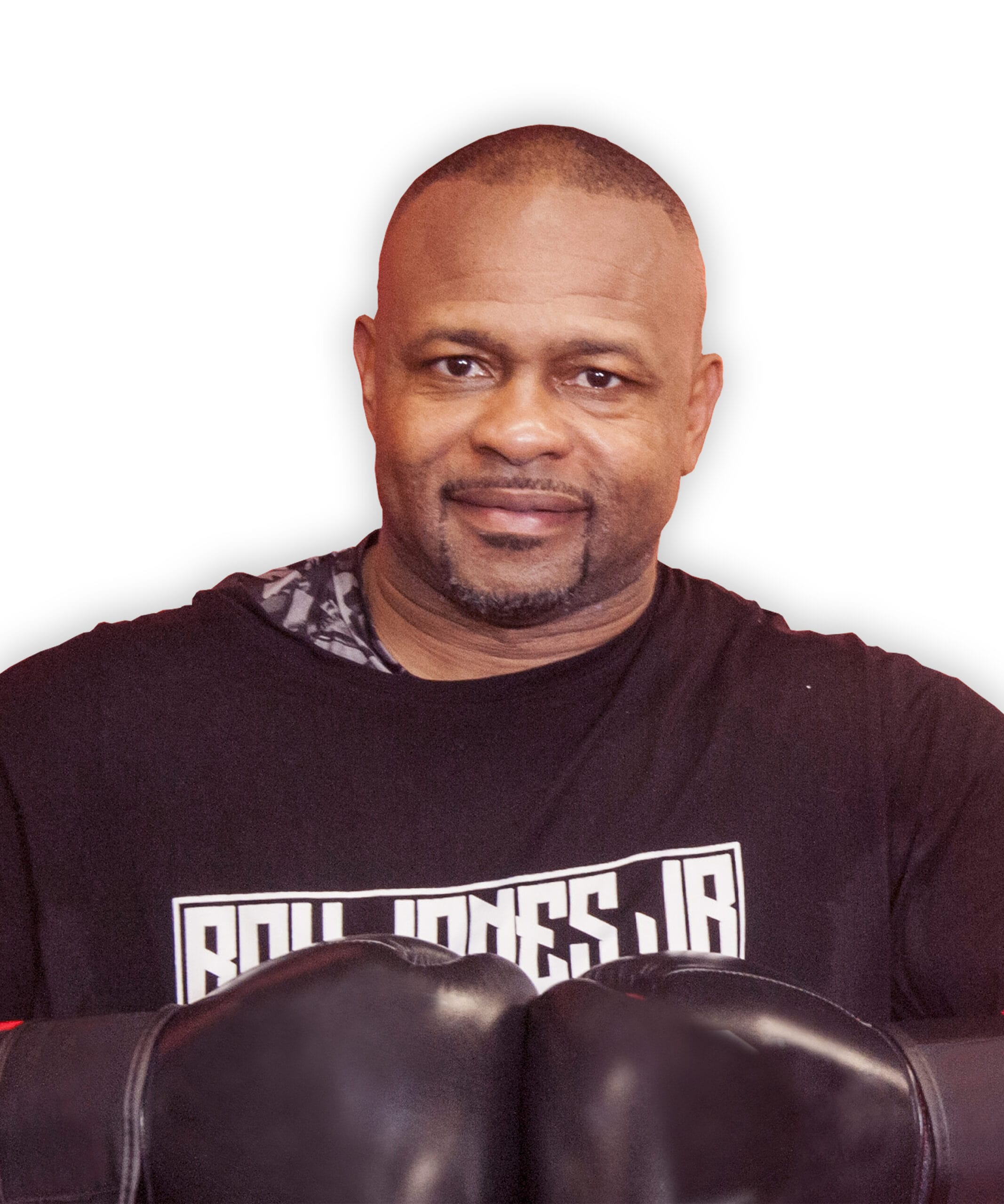 The atmosphere here is beyond anything I expected. People are so engaged with the sport of boxing and so happy. You can feel a sense of community radiating from these athletes and kids and see how it is uniting people from very different backgrounds and cultures. This is what International Boxing Day is all about!
Roy Jones Jr.
In 2021, over 50 National Federations joined IBA in celebrating International Boxing Day. Many of them hosted open-air or online training sessions and masterclasses of their own, which were broadcast live on linear channels or digital platforms. Some Federations organised community-based events, such as the Czech Republic, which dedicated the day to children by organizing a whole day out centred around boxing, for families to enjoy. Nepal's National Federation hosted a mass blood donation event, along with a street-cleaning effort.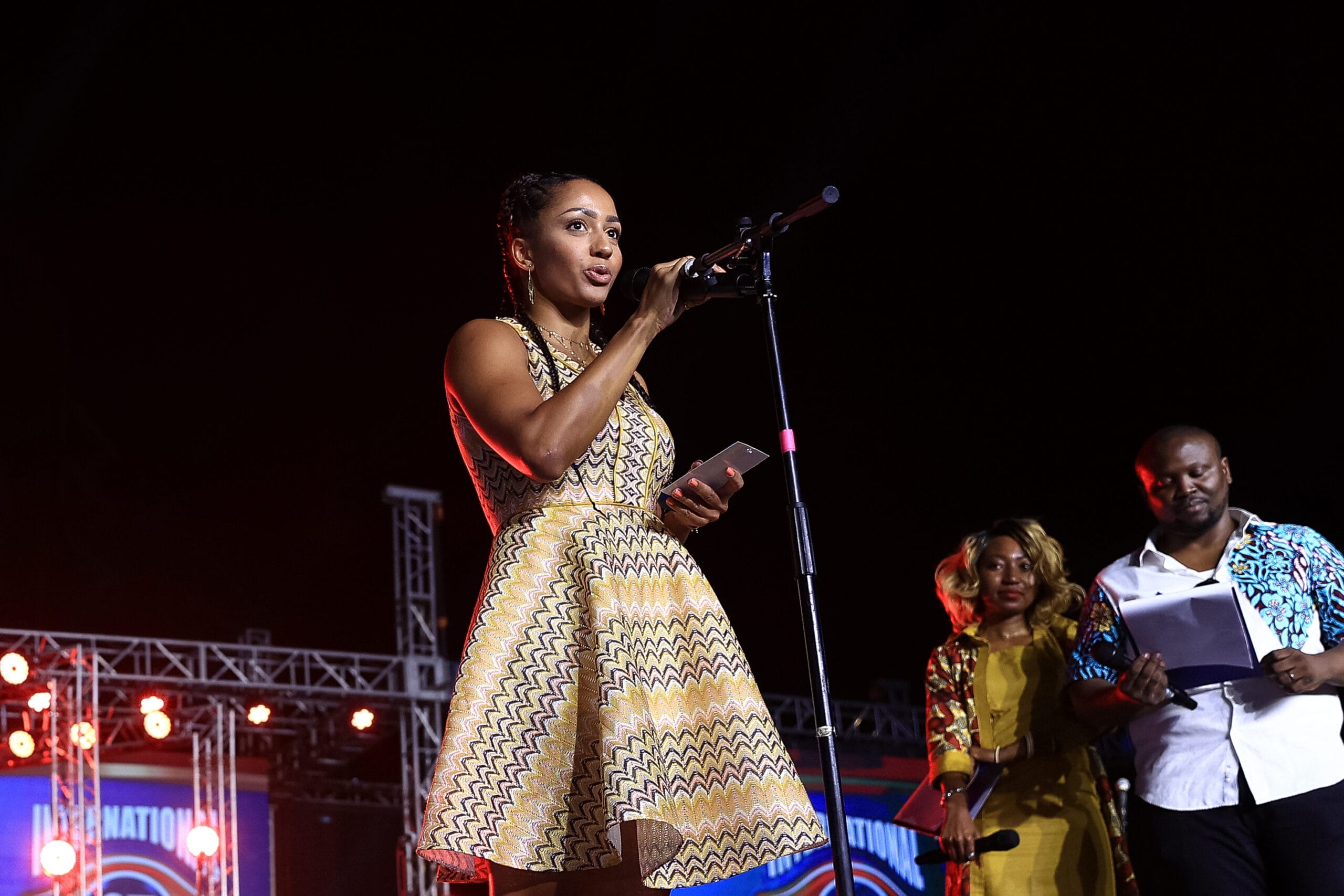 International Boxing Day inspires in me a moment of sharing, of passion, of exchange between boxers, coaches, managers and officials to get to know each other, the big family of boxing. It is also a time of celebration of our sport where we highlight all the work done by this big family, through the coaches who travel to bring their boxers to competition and train them; through the boxers who work hard to achieve their dreams; through the National Federations guided by the IBA which contributes to the proper functioning of our sport
Estelle Mossely, World and Olympic Champion
International Boxing Day 2022
Bright festival, dedicated to International Boxing Day 2022, took place in Kinshasa. DR Congo hosted a great sports celebration with honored guests from all over the world and local boxing fans. The guests were welcomed to Africa with traditional music and dancing. The boxers from DR Congo and other African countries, who met in the spectacular fights, became the headliners of the program.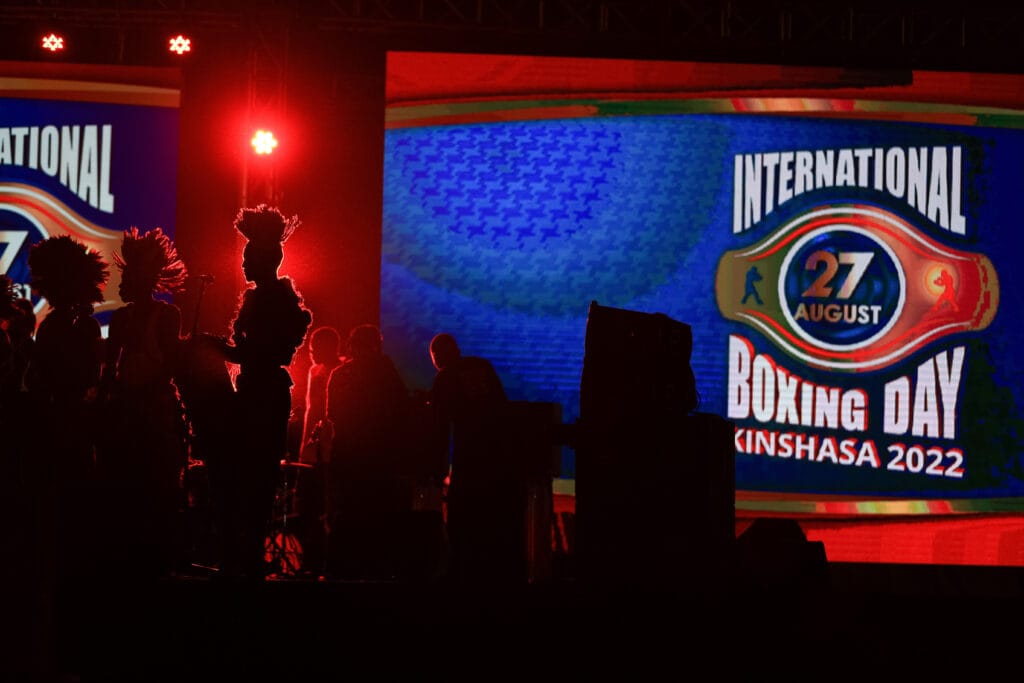 Boxers from Africa showed courage and technique in front of the spectators. In the women's 50kg category, Nyembo Gisèle from DR Congo won Teddy Nakimuli from Uganda. Another Congolese woman, Sakobi Marcelat celebrated a victory in 57kg against Nigerian Elisabeth Oshoba. Alcinda Helena Pangwana from Mozambique defeated Congolese Mbabi Brigitte in 70kg by RSC.
In men's 63,5kg, Collin Louis Richarno from Mauritius won Congolese Mbaya Fiston, while in 71kg Tiago Muxanga from Mozambique defeated Tshama David from DR Congo. In the final fight of the day, Congolese Peter Pita Kabeji delighted the home crowd with his victory over Fotouo Totap from Cameroon.