IBA Development
Sport is understood to be capable of enabling progress towards the UN Sustainable Development Goals, including good health and wellbeing, and gender equality. IBA is determined to contribute towards these goals.
Boxing is a universal sport, accessible, practised everywhere, and capable of providing social benefits.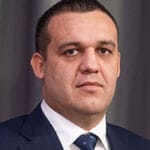 "Boxing is a universal activity that goes back to before sport was even organised. IBA is very proud of this initiative that supports the development of boxing everywhere. We are also proud to support boxing in serving society, especially at such a difficult time because of the pandemic. I have long admired the work of UNESCO and the UNHCR and their efforts to align sport with the achievement of important social goals. Boxing is a brave sport and IBA is very happy to support these brave efforts."
Umar Kremlev, IBA President.
Other socially-responsible initiatives supported by IBA include the Fair Chance Team. This project aims to support talented boxers who might not be in their native countries or might not be able to represent those countries for various humanitarian reasons. The Fair Chance team was successfully introduced in Belgrade in 2021, at the Men's World Championships.