IBA Development
Sport is understood to be capable of enabling progress towards the UN Sustainable Development Goals, including good health and wellbeing, and gender equality. IBA is determined to contribute towards these goals.
Boxing is a universal sport, accessible, practised everywhere, and capable of providing social benefits.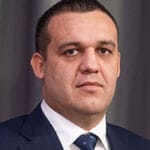 "Boxing is a universal activity that goes back to before sport was even organised. IBA is very proud of this initiative that supports the development of boxing everywhere. We are also proud to support boxing in serving society, especially at such a difficult time because of the pandemic. I have long admired the work of UNESCO and the UNHCR and their efforts to align sport with the achievement of important social goals. Boxing is a brave sport and IBA is very happy to support these brave efforts."
Umar Kremlev, IBA President.
IBA continues to drive a one sport concept for all, touching all four corners of the globe, providing deep support to our National Federations and other socially active development programmes. The opportunities within the sport of boxing are boundless and our highly motivated team of subject matter experts look to assist and to make use of every available opening to support the most deprived countries in the world.