Financial Support Programme
In May 2021, IBA launched a first-of-its-kind Financial Support Programme to develop, support and strengthen boxing in all areas including grassroots programmes, whilst making management, government and administration systems more independent, efficient and transparent in the future.
Funds are held in reserve by IBA up to a maximum of $20,000 for each National Federation and $500,000 for each Continental Confederation. IBA currently has 203 National Federations and 5 Confederations.
IBA's Financial Support Package regulations limit funding scope to projects that will help with the future development of boxing and establish clear rules on reporting, auditing, tender process and more. A copy of the regulations can be found here.
Through the programme, IBA provides substantial support to athletes who need help attending major tournaments, and assists in organising boxing events to generate more interest and draw new talent to our sport. In partnership with equipment partner, Green Hill Sport, IBA also distributes equipment that is allowing athletes to continue to follow their dreams.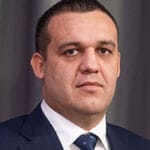 "It is our duty as an International Federation, as IBA, to continue to grow and develop boxing together with our National Federations and Confederations. This is only the beginning of an exciting new age for our sport and I encourage all of our partners to aim higher, think bigger, and promote the values of integrity, sustainability and equality that drive our sport forward."
Umar Kremlev, IBA President
The purpose of these grants is to support the development of boxing on a national level and contribute to the progression of the sport in alignment with the UN Sustainable Development Goals.
Each application is reviewed and carefully assessed before the appropriate funds are issued in accordance with the IBA Financial Support Programme Regulations. The distribution of the grants is based on a rigorous policy and set of criteria:
Use of funds must be aligned to IBA's objectives and must have explicit rationale
Co-funding is a requirement, to ensure financial sustainability of projects
Subject to careful scrutiny at application and then to monitoring during project implementation
An interim report on the IBA Financial Support Programme 2021-2022 can be found here.
FAIR CHANCE TEAM
The 'Fair Chance Team' was created in response to the growing global displacement and humanitarian crisis, and launched within the IBA social development programme to give every boxer a fair chance and fair fight.
The first IBA Fair Chance Team consisted of 14 boxers from different continents who were given the opportunity to fight under the IBA flag at the 2021 Men's World Championships in Belgrade. The same project is being implemented during other international tournaments in the future.

To represent the Fair Chance Team here in Belgrade is a unique chance for me. Together with others from my team we went through many difficulties to come here, and I am very thankful to IBA for such a great opportunity.
Afghanistan-born boxer Tawfiq Ullah, member of Fair Chance Team in Belgrade.