Umar Kremlev meets Tajikistan President Emomali Rahmon in Dushanbe ahead of IBA Champions' Night in the capital
October 26th, 2023 / IBA President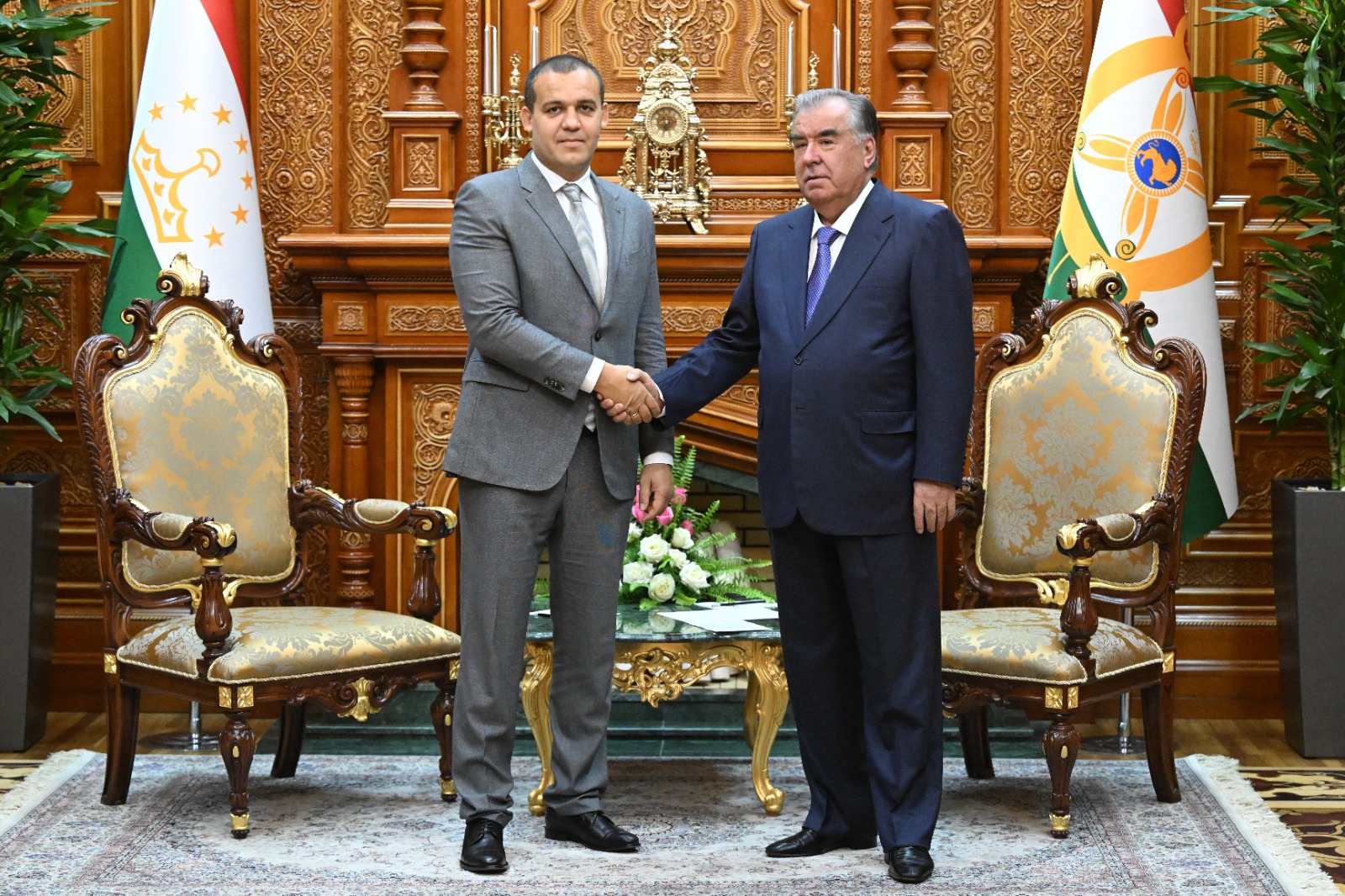 The President of the Republic of Tajikistan, Mr Emomali Rahmon received IBA President Mr Umar Kremlev in the capital city of Dushanbe ahead of the IBA Champions' Night scheduled for 27 October.
The two leaders discussed the current state and the prospects of cooperation between International Boxing Association and Tajikistan. In addition, they exchanged opinions about boxing development in the country and the next steps of the sport to succeed further.
President Rahmon stressed the active participation of Tajik boxers at the international and national stages where they managed to show positive results during the last few years. That included the recent Asian Games in China where the athletes of Tajikistan won gold and bronze medals in the boxing competitions.
President Kremlev mentioned the huge role of hosting IBA events, such as Champions' Night, in the country as it gives an impetus for  the development of boxing.
'Kids will see their heroes in the ring tomorrow and will want to be like them in several years. We give this opportunity to them as we are developing grassroots boxing as well as its elite and professional stages. At IBA, one can have all what is needed to be successful in boxing, and we are truly happy about it. I see huge potential in the boxers of Tajikistan, and I am sure they will bring more victories for their nation,' IBA President said.
The parties stressed that the cooperation between Tajikistan Boxing Federation and the IBA will be extended further.