Umar Kremlev discussed with Japan Boxing Federation President a new system of sports preparation 
October 4th, 2021 / IBA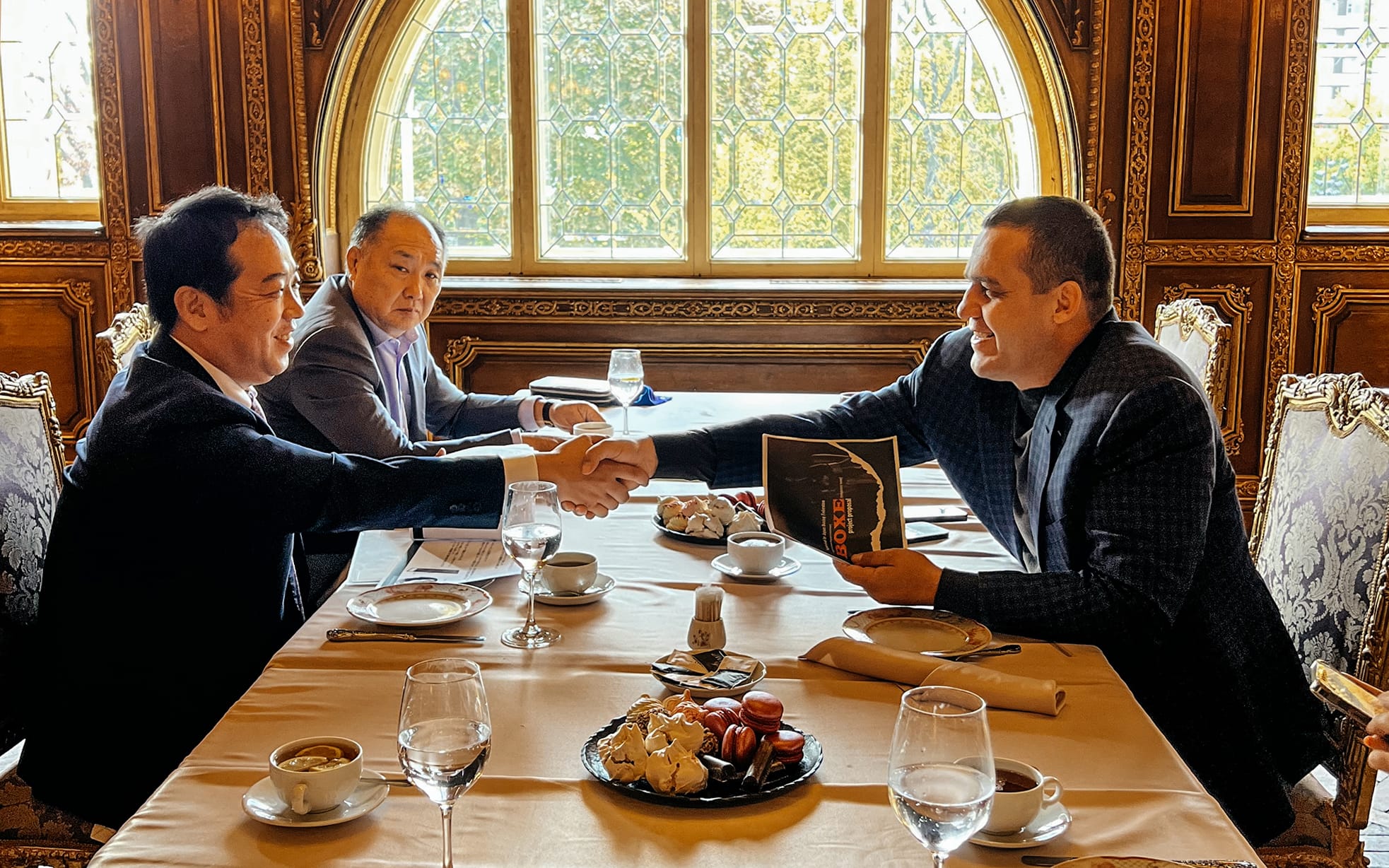 AIBA President Mr. Umar Kremlev held a meeting with Japan Boxing Federation President Mr. Sanadobu Uchida in Moscow. The two leaders discussed the new system of preparations in sport proposed by Mr. Uchida.
The program is supposed to be launched in March. It is developed not only for boxers and professional athletes but also for people who would like to do exercises.
'I appreciate every effort to make sports better. This program is very interesting, and I am sure it will be useful not only in Japan but worldwide,' AIBA President mentioned.
He also claimed that Japanese boxers should show their best at the upcoming AIBA Men's World Boxing Championships and AIBA Women's World Boxing Championships as the sport is developing well in Japan.
'Japanese boxers will show strong results at AIBA World Championships. I am glad to see the hard work of the Japan Boxing Federation to develop and promote boxing,' Mr. Kremlev said.
AIBA President was invited to visit Japan on November 24-30.