The 50 semi-finals of the EUBC Youth European Boxing Championships were held in Sofia
April 21st, 2022 / General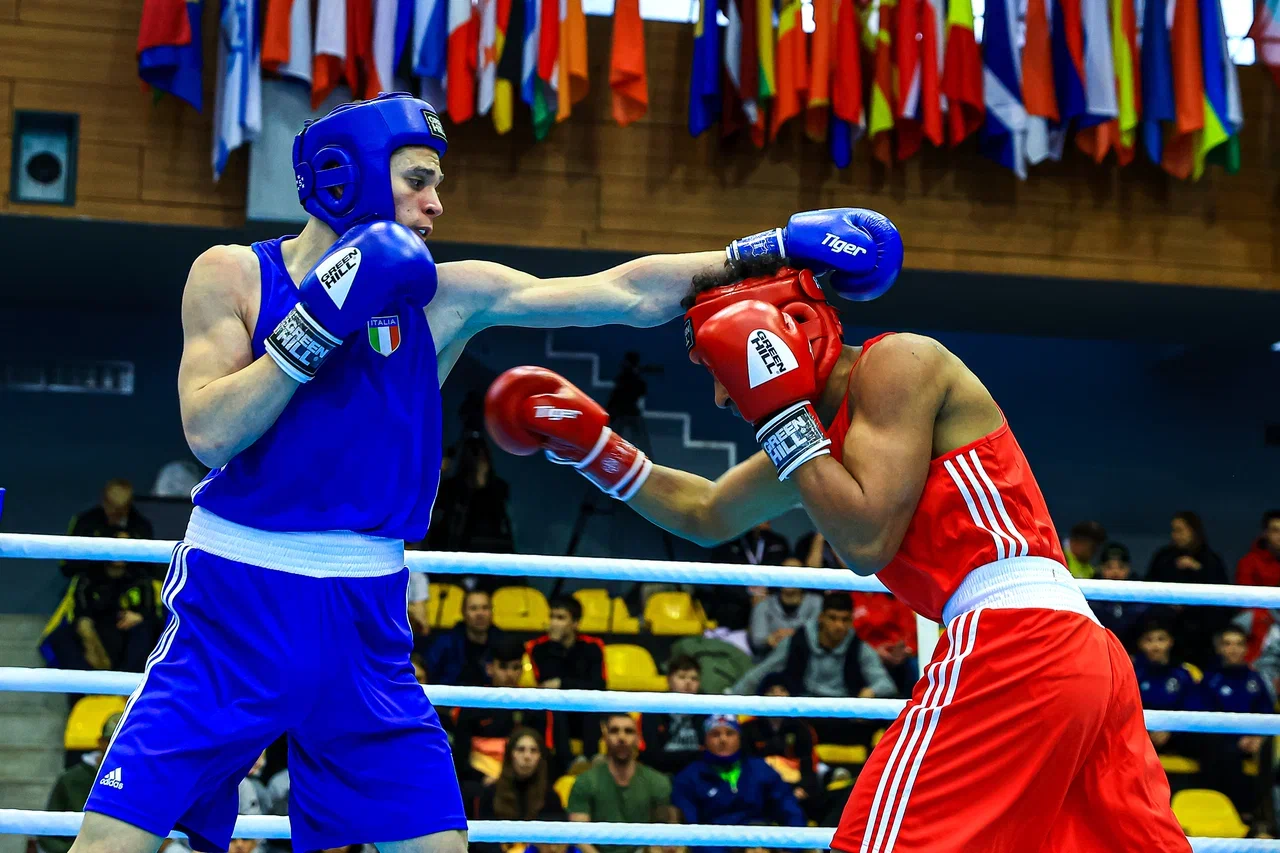 The European Boxing Confederation's Youth European Boxing Championships turned to its final phase in Sofia, Bulgaria. All of the 50 semi-finals were held on the seventh competition day and the winners joined the finals. England's two-time European Champion Enriko Itauma was amazing in the semi-finals of the super heavyweight and stopped his opponent in the first round.
The finals will be held in two sessions on April 21 when 25 boxers will be earning their gold medals in the EUBC Youth European Boxing Championships in Sofia.
Pawlik vs. Babayev for the title of the men's 48kg
Polish Nikolas Pawlik is the best boxer in the current Polish youth national team who arrived in Sofia as a gold medal contender in the smallest weight class. He eliminated Brasov Youth Tournament winner Csaba Zsigo of Hungary in the quarter-final and used his fantastic footwork in the first round against Spain's Asier Jimenez. Jimenez delivered his best ever performance but Pawlik won the final round. Pawlik will meet Kanan Babayev from Azerbaijan who eliminated Thady Joyce from Ireland in the second semi-final.
Itauma and Borisov both stopped their rivals at the super heavyweight
The third semi-finalist Kiril Borisov spent a short time in the ring as the strong super heavyweight (+92kg) boxer landed a lethal shot in the first round. His opponent, Moldovian Nicolai Burdiuja went down to the floor following that punch and the referee confirmed a KO victory. Borisov saved a lot of fuel for the final but he can expect a hard battle for the title.
"The feeling is amazing to return to the international competitions after a break. This is my dream, I love the sport and now I am a finalist in a European Boxing Championships for the third time. I won the schoolboys and junior finals and I am ready to win my third title. I would like to follow my fellows' career as Anthony Joshua, Joseph Joyce and Frazer Clarke," said English rising star Enriko Itauma after his fast semi-final bout.
Jakovleva is the Latvian finalist
Bulgarian most experienced female youth boxer Rumyana Aleksandrova met Latvian Laura Mara Jakovleva in the semi-finals of the featherweight (57kg). The Bulgarian youngster caught her Latvian rival in the first round with jabs. The Latvian counter-attacked the Bulgarian in the third round and her rhythm was too much for Aleksandrova. Jakovleva will meet for the title with Asya Ari from Germany.
"I can not find the words about my success against the Bulgarian boxer, I worked hard for this achievement. I will do my best tomorrow," said the young Latvian talent.