Strategic decisions voted on by IBA Board of Directors with China selected to host the International Boxing Day and Global Boxing Forum
July 17th, 2023 / Board of Directors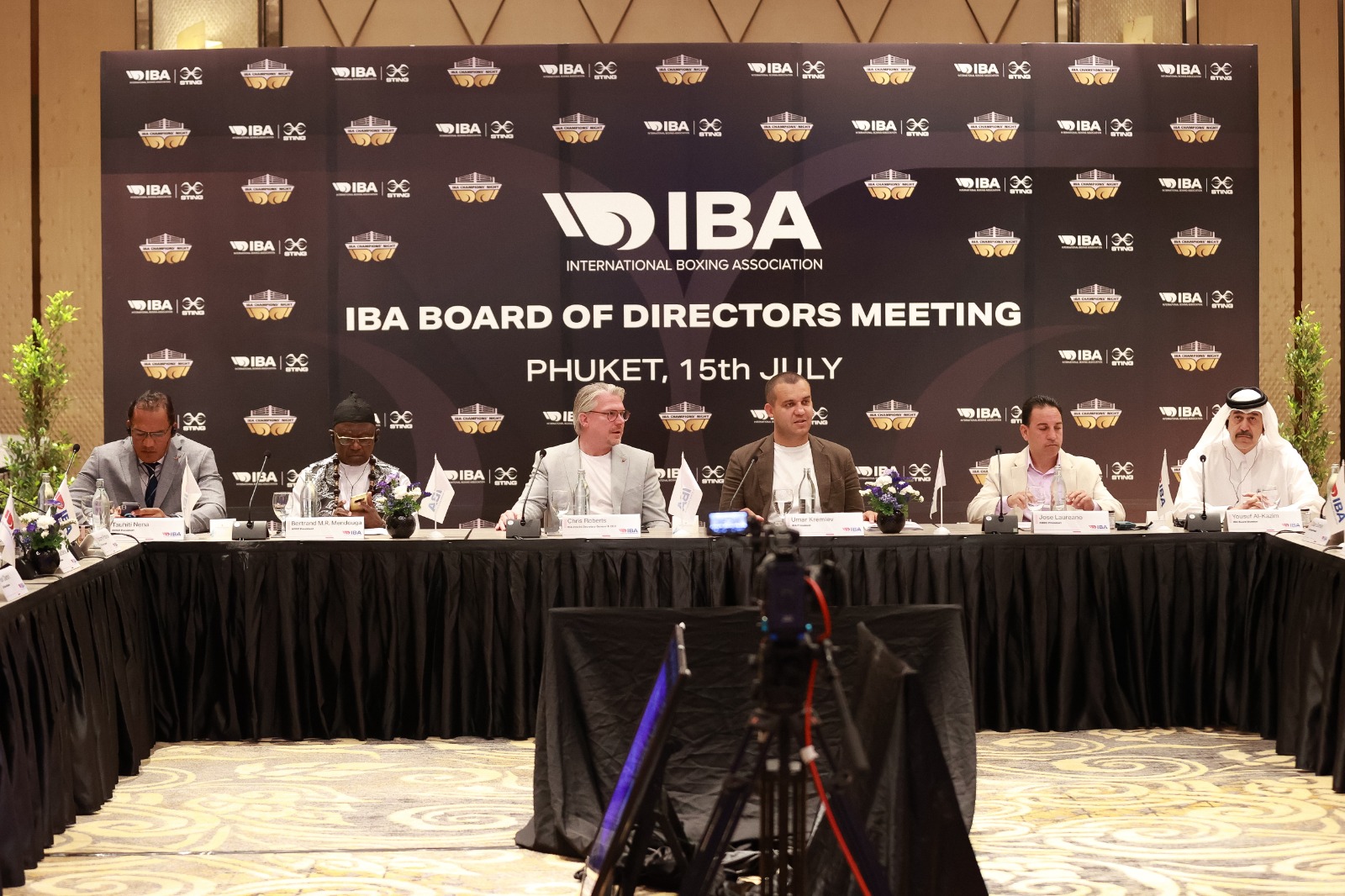 The International Boxing Association's (IBA) Board of Directors convened on Saturday in Phuket, Thailand, revealing the new strategic approach and an enhanced event portfolio. A significant highlight from the meeting includes the confirmation of China as the host country for this year's International Boxing Day and Global Boxing Forum, to take place on 27 August.
The IBA's Board members discussed the strategic direction and moving the organization forward. IBA will concentrate on delivering world-class events along with fan growth, while ensuring financial sustainability and commercial attractiveness. The IBA's commitment to the athletes and their well-being stays unchanged.
In addition, IBA is exploring development in a number of new directions. The interactive boxing competitions are to be launched to allow a broader number of people to enjoy the sport including disability boxing. A new discipline is to be featured at the Continental and World level events. Several large-scale digital projects are to be presented in the foreseeable future, including streaming platforms and metaverse.
'Today marks a pivotal moment for boxing as we chart a strategic course towards an inclusive, global future for the sport. IBA moves forward no matter what. We are looking forward to implementing all aspects discussed for the future of boxing and our athletes,' IBA President Umar Kremlev said.
The new approach includes updated IBA's event portfolio. The enhancements will bring more international boxing tournaments to new regions worldwide, broadening the sport's reach and visibility. IBA reveals its intention to launch Champions League, a club competition, and to ensure World Boxing Tour events to be held on all continents. A team event, titled Global Boxing Cup, is to be scheduled shortly.
In the framework of the IBA Year of Asia, the Board confirmed China as the host for the International Boxing Day and the Global Boxing Forum in August. Hosting these events aligns with China's ongoing efforts to foster sporting culture and will undoubtedly provide a fantastic platform to showcase boxing at its best.
'By selecting China as the host country, we are celebrating the Year of Asia and honoring the region's passion for boxing. I sincerely thank the country for its efforts in the development of boxing and its commitment to enhancing not only elite sport but also sport for all. Together with such a strong partner as China we are shaping the future of boxing, and I am excited about the opportunities that lie ahead,' President Kremlev stressed.
During the IBA Board of Directors meeting, the IBA Disciplinary and Ethics Code and Anti-Harassment Policy were amended to be in line with best practice, governance, and quality assurance.
IBA Ordinary Congress is scheduled on 9 December 2023 and will take place in an Asian country.