One-week countdown until registration deadline for 2023 IBA Women's World Boxing Championships in New Delhi
February 3rd, 2023 / New Delhi 2023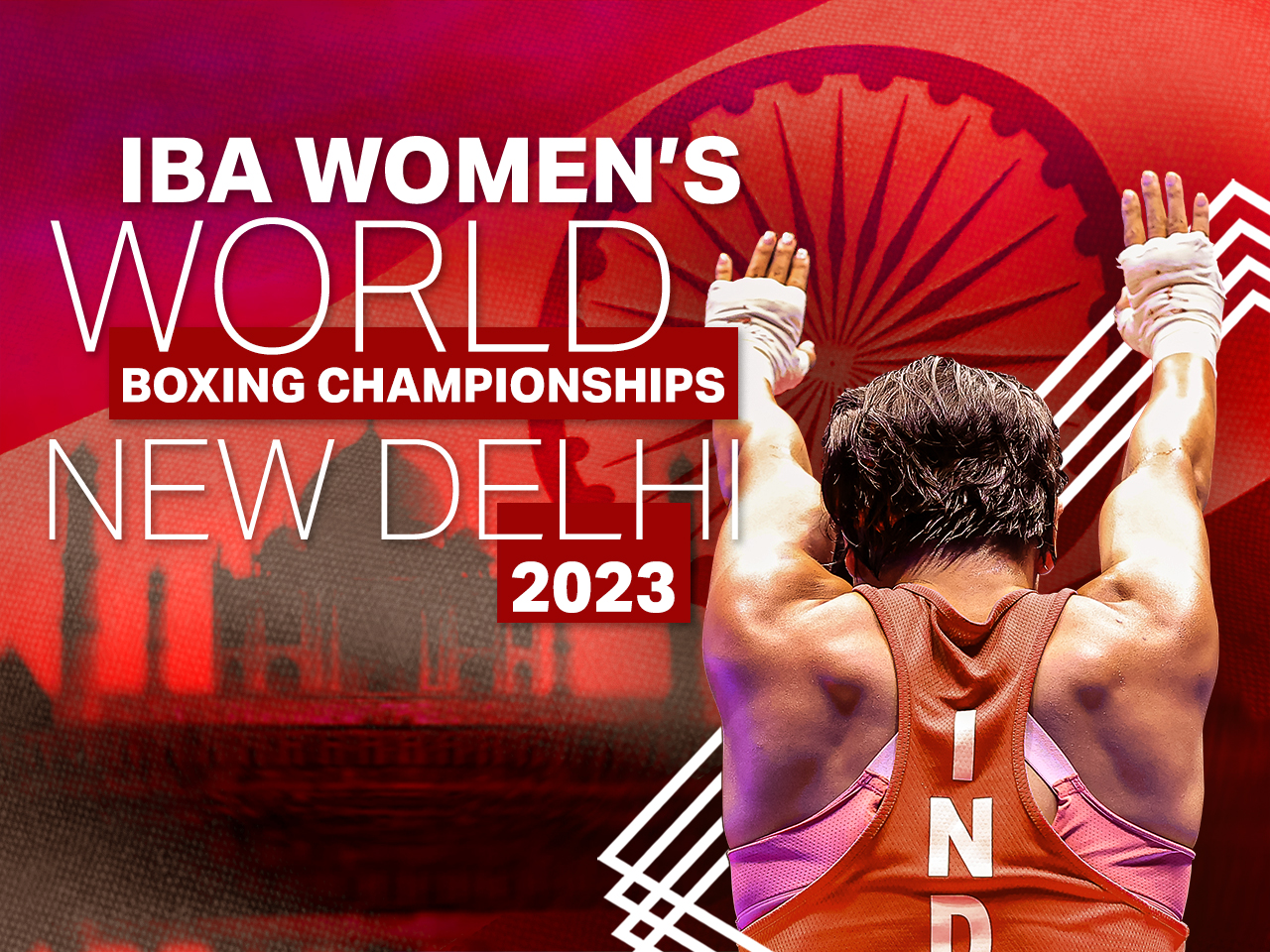 National Federations have one week until the athlete registration deadline closes at midnight Central European Time on 10 February 2023
Each National Federation can register one athlete per weight class, with a total of 12 categories set to be showcased in New Delhi
Multiple medal-winners from last year's Championships are among 200 plus athletes to have already registered to compete from 15-26 March 2023
National Federations have just one week left to register their athletes for the upcoming International Boxing Association (IBA) Women's World Boxing Championships in New Delhi, India.
Since the registration process opened just over two weeks ago, over 200 competitors from a total of 40 countries have confirmed their participation at the event, which will take place from 15-26 March 2023.
Competitions will take place across a total of 12 weight classes in New Delhi, with each National Federation able to enter one athlete per category. The final registration deadline is midnight Central European Time on 10 February 2023, and seedings will be applied based on the official IBA Rankings, with numerous top boxers ready to fight for glory.
The Boxing Federation of India invites teams to take part in a training camp prior to the World Championships, so the participating athletes can go through acclimatization in the country and have strong sparring partners to prepare themselves. The camp is going to take place from 3-12 March in New Delhi's IG Stadium Complex, Boxing Training Hall. National Federations are engaged to apply for participation until 5 February.
Brazilian lightweight Beatriz Ferreira and Italian featherweight Irma Testa, who both won medals at the 2022 IBA Women's World Boxing Championships in Istanbul and the Tokyo 2020 Olympic Games, are among the leading athletes to have registered.
Other medal-winners from last year's Championships, such as Argentina's Aldana Florencia Lopez, Colombia's Ingrit Lorena Valencia Victoria, Brazil's Caroline De Almeida, Kazakhstan's Karina Ibragimova, Algeria's Imane Khelif, Mozambique's Alcinda Helena Panguana, Poland's Oliwia Toborek and Morocco's Khadija Mardi have also registered to compete.
They will be joined by Japan's Tsukimi Namiki and Nesthy Petecio from the Philippines, with both set to fight for more success in the light flyweight and featherweight categories, respectively, after reaching the podium in Tokyo.
The sport's brightest stars and biggest talents will be competing in New Delhi alongside a strong contingent of Indian athletes, with the country fast emerging as a hotbed for women's boxing.
"Time is running out for National Federations to register their boxers to compete in this memorable event against the best in the world, so we would urge those interested to act quickly to secure their participation in New Delhi," IBA Secretary General and CEO George Yerolimpos said.
"As I witnessed during a site visit in January, preparations are firmly on track for a fantastic event, and the Local Organising Committee and the Boxing Federation of India are playing vital roles in ensuring an outstanding experience for boxers, officials and spectators alike."
The opening ceremony will take place on 15 March at the 6,000-seat K.D. Jadhav Indoor Hall with preliminaries and quarter-finals scheduled from 16-23 March and the finals to be held on 26 March.
National Federations can register their athletes here for the 2023 IBA Women's World Boxing Championships in New Delhi.