Oleksandr Khyzniak: 'International Boxing Day is a special day for me' 
August 5th, 2020 / IBA
Ukrainian Boxing Federation awarded AIBA 2020 'Best in Boxing' prize to World Champion Oleksandr Khyzhniak as the best boxer. 
The 'Best in Boxing' trophies are given in 2020 for the International Boxing Day celebrated on July 22nd to promote the advancement of all key people in the sport of boxing. They recognize outstanding achievements and contributions made to develop, encourage, and strengthen boxing in each country. Athletes receive the trophy not only for sporting performance but also for their social activity.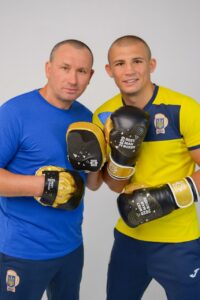 'For me, such a big recognition is a great honor,' said Khyzhniak, who also won European Championships in 75 kg weight class two times. 
'It is especially nice that the AIBA's nominations are dedicated to the International Boxing Day. Boxing has a huge place in my life, so for me, it's really a special day. I am grateful to the Boxing Federation of Ukraine for the recognition and I hope that my greatest success is still ahead. I will work hard for it,' he concluded.
His father and famous boxing coach Oleksandr Khyzhniak Sr was awarded as the best coach.
'Like everyone else, I am glad that my work was recognized. But I want to say, at the same time, that our success with Oleksandr became possible due to his great diligence and respect for boxing', he said.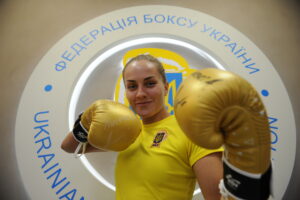 The best woman boxer is Anna Lysenko, quarter-finalist of the Women's European Boxing Championships in Madrid, who thanked AIBA for launching the award.
'So great to be among these well-known names. Honestly, I think there are a few more girls which maybe deserve it more, but I am so happy that I got the recognition. I will do my best to prove that I deserve this award,' she said.
All the other prize-winners of Ukraine are the following: 
Best youth man boxer – Yurii ZAKHAREEV, gold medalist at the 2019 Youth European Boxing Championships
Best youth woman boxer – Mariya KRYVONIS, Youth European Championship silver medalist
Best R&J – Pavlo VASYLYNCHUK, AIBA 3 stars R&J

 

Best official – Polina SHTYFURA, AIBA ITO

 

Best boxing school – ABEL BOXING GYM, Odessa region, head coach – Abel Khachatrian
Best innovation project – Memorandum with Ministry of Digital Transformation
The 'Best in Boxing' is awarded in each AIBA member country.