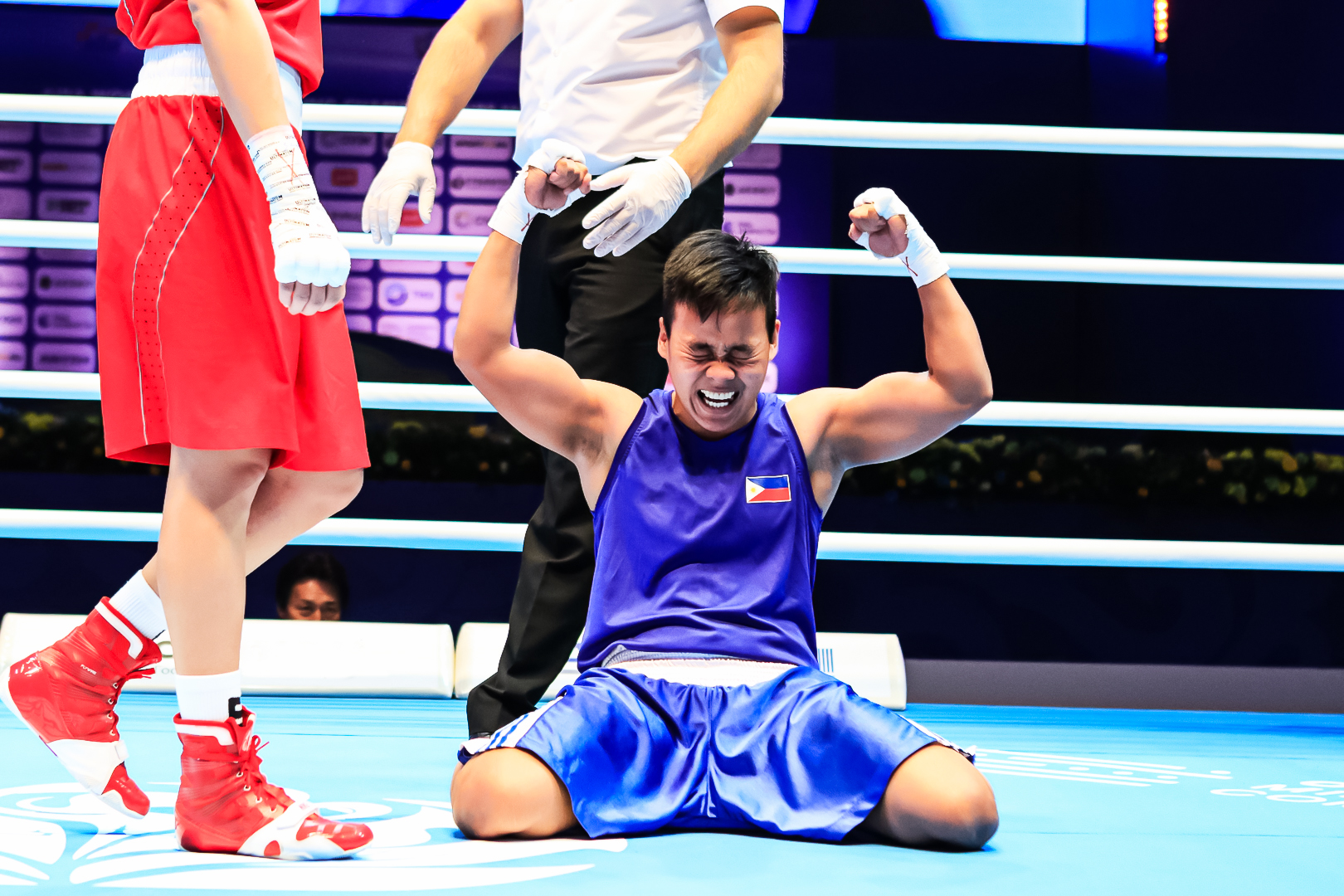 IBA World Champion Nesthy Petecio was born in the Philippines and comes from an underprivileged family, her father Teodoro was a farmer, and her mom Prescilla took care of the household. As a young girl, she tried boxing at 11 years old, when she stepped into the ring for the first time. 
'The first time I stepped into the ring, it felt amazing! I enjoyed it a lot, and I was so happy that finally I could show my talent,' Nesthy remembered her first moments in boxing. Once, she fought a boy in the ring, because no girls were available, and she needed to help her father earn money. In that memorable bout, she took the lead and won.
'I come from a poor family and I wanted to help my father to provide for our family. I have been supporting them alone since I was 15 years old. My parents are unemployed, so I need to earn a lot of money to take care of them,' Nesthy confessed.  
To date, boxing has helped her family to overcome poverty as Nesthy has been successful in the ring. She won a silver medal at the Women's World Boxing Championships 2014, and five years later earned gold in Ulan Ude. She remembered a victorious 2019, when she won a gold at the World Championships, which helped her to focus more on her career and realise that she could do better for her family and beloved country. At the Tokyo 2020 Olympics, she won a historical silver for the Philippines, their first-ever Olympic medal in women's boxing.   
With IBA prize money, Petecio's mission would have been much easier, however, she missed the IBA Women's World Boxing Championships 2022 in Istanbul for the Southeast Asian Games in Vietnam, which were held at the same time. In Vietnam, she won a bronze medal. 
'I learned a lot in 2022, that year helped me to become a better athlete and to figure out what my goal was and why it was still boxing,' she mentioned. 
This year, Nesthy is going to participate in Strandja tournament and then take part in IBA Women's World Boxing Championships in New Delhi. 
'My main goal now is to become better and prepare well for the upcoming Asian Games in China. We have prepared for the upcoming competitions in Baguio city, the Philippines, with my teammates. Our coaches have kept us busy, and we are ready for our next challenges,' Nesthy Petecio said.
It has been difficult to be consistent in boxing, she claimed. The toughest moment she has overcome was right after the successful Olympics, where, as a matter of fact, she couldn't only make it through Sena Irie, the Japanese winner. 
'My coaches are my heroes in boxing. We've been together for 17 years, they have shaped me and given me motivation.'  
The coaches have taught Nesthy to focus on what she wants to achieve, be thankful even for a small thing, and most importantly to be humble all the time. 
Petecio considers famous Filipino boxer Manny Paquiao to be her idol, however, she has met him once in a real life.  
'I admire how he fights in the ring and brings honor for the Philippines,' Nesthy said. 
Petecio and Paquiao have had to overcome similar challenges, and, in fact, she also brings glory to the Philippines with her impressive achievements. Being only 30 years old, the energetic boxer can still achieve much more, as she aims high. Petecio is concerned about the future of boxing at the Olympics and has expressed hope it will be secured for the sake of the boxers.
'I hope that they don't consider removing boxing in the 2028 Olympics. Because there are a lot of young boxers who still hoping to show their skills and pursue their dreams of becoming Olympic champions in boxing. I urge everybody not to stop these guys and girls from fulfilling their dreams and help and support them instead. Boxing should be a part of the Olympics,' she claimed. 
After Paris 2024, the boxer plans to marry the girl she is engaged to since last November. 'We are still planning everything,' 
Nesthy believes that boxing can give a lot to those with the strongest heart. 
'Boxing is a difficult sport. For me, it is not just a sport, it's also my passion. The position I could reach with boxing is not something I achieved overnight. It has taken me years to get where I am now. I often thought of giving up and pursuing another career, but I was determined to succeed, since I was supported and inspired by my family. So, to all aspiring boxers I want to say, don't give up, the path is difficult but keep chasing your dreams,' she concluded.