Cuban Lazaro Alvarez starts his campaign in new weight category at IBA Men's World Boxing Championships 
May 2nd, 2023 / Tashkent 2023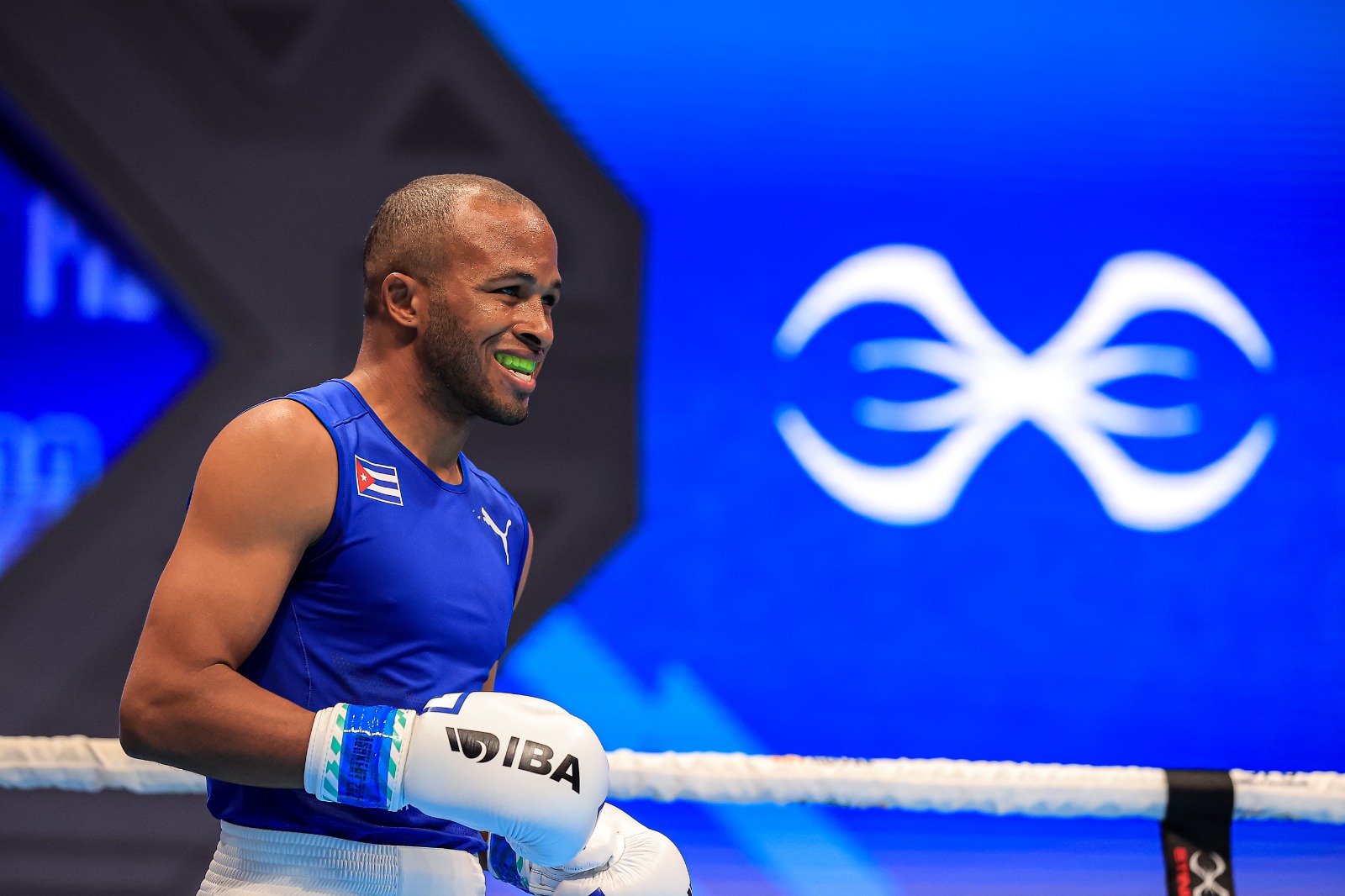 A total number of 57 bouts was held on the second day at the IBA Men's World Boxing Championships in Tashkent. Uzbekistan's capital hosts the tournament for the first time ever, and the level of excitement is going off-scale.  
Three-time World Champion, 32-year-old Lazaro Alvarez from Cuba won medals in various weight categories, and now he started advancing in 63.5kg category. The last time he was on the top of the podium was in 2015, however, four years ago in Ekaterinburg, he was stopped only in a final. Today he met with Cesar Morales from Mexico and was successful with his attacks. His next rival is Mesfin Biru Keralah from Ethiopia who has successfully passed the first exam against an opponent from Cyprus Alexandros Christodoulu by a unanimous decision. 
The most promising boxer of the Tajikistan team, Bakhodur Usmonov who also competes in pro boxing, successfully completed his first challenge in 63.5kg with a victory over Alex Isendi from Tanzania. Obada Alkabesh from Jordan cogently won his Antigua and Barbuda rival Alston Ryan trying to finish a bout by a way of knockout in the same weight category, however, even after several counts Ryan was strong enough to withstand and let him win on points. Congolese Mulumba Mbaya manage to eliminate Bulgarian Krasimir Dzhurov after a bout review confirmed a close fight 4:3 (1:1). 
Another boxer from Tajikistan Nekruz Salimov performed a knockout of the day against Mdahoma Mohamed from Comoros in the 75kg division. 
A new face in the national team of Cuba Nelson Williams started strongly against Daniel Guzman from the Dominican Republic in one of the most competitive weight divisions, 86kg. Williams celebrated a unanimous victory and advanced onto the next stage where he fights against Albino Julio Gabriel from Mozambique who was successful in his first bout. 
Fifth-seeded Georgii Kushitashvili from Georgia saw off Andy Tamayo from Spain by a unanimous decision. The winner is to face Adriano Kiana from Angola in the next fight. Cruiserweight boxer Sagyndyk Togambay of Kazakhstan stopped Nathan Nlandu Mbeli from the Democratic Republic of the Congo in the third round, and his next challenge is home-cheered boxer Shokhjakhon Abdullaev. After an ahead-of-time victory in the second round over David Sauveur from Haiti, Hakan Koc from Turkey still had the energy to perform an impressive somersault. 
Russian boxer Sharabutdin Ataev made the referee count his opponent Miloslav Savic from Serbia in the third round and won the contest by points.  
Another bout review confirmed the victory of Hector Aguirre from Mexico in 80kg against experienced Paul Andrei Aradoaie from Romania with a 5:2 (2:0) score. Croatian Gabrijel Veocic was confident against Andrei Chiriacov from Moldova and scored a unanimous win. 
To the delight of the home crowd, Uzbek boxer Jasurbek Yuldoshev eliminated experienced Algerian Younes Nemouchi from Algeria in the last bout of the day in 80kg. 
Watch the IBA Men's World Boxing Championships in Tashkent at the iba.sport website.