International Boxing Day marks a milestone in calendars and hearts of Boxing Family
August 28th, 2023 / International Boxing Day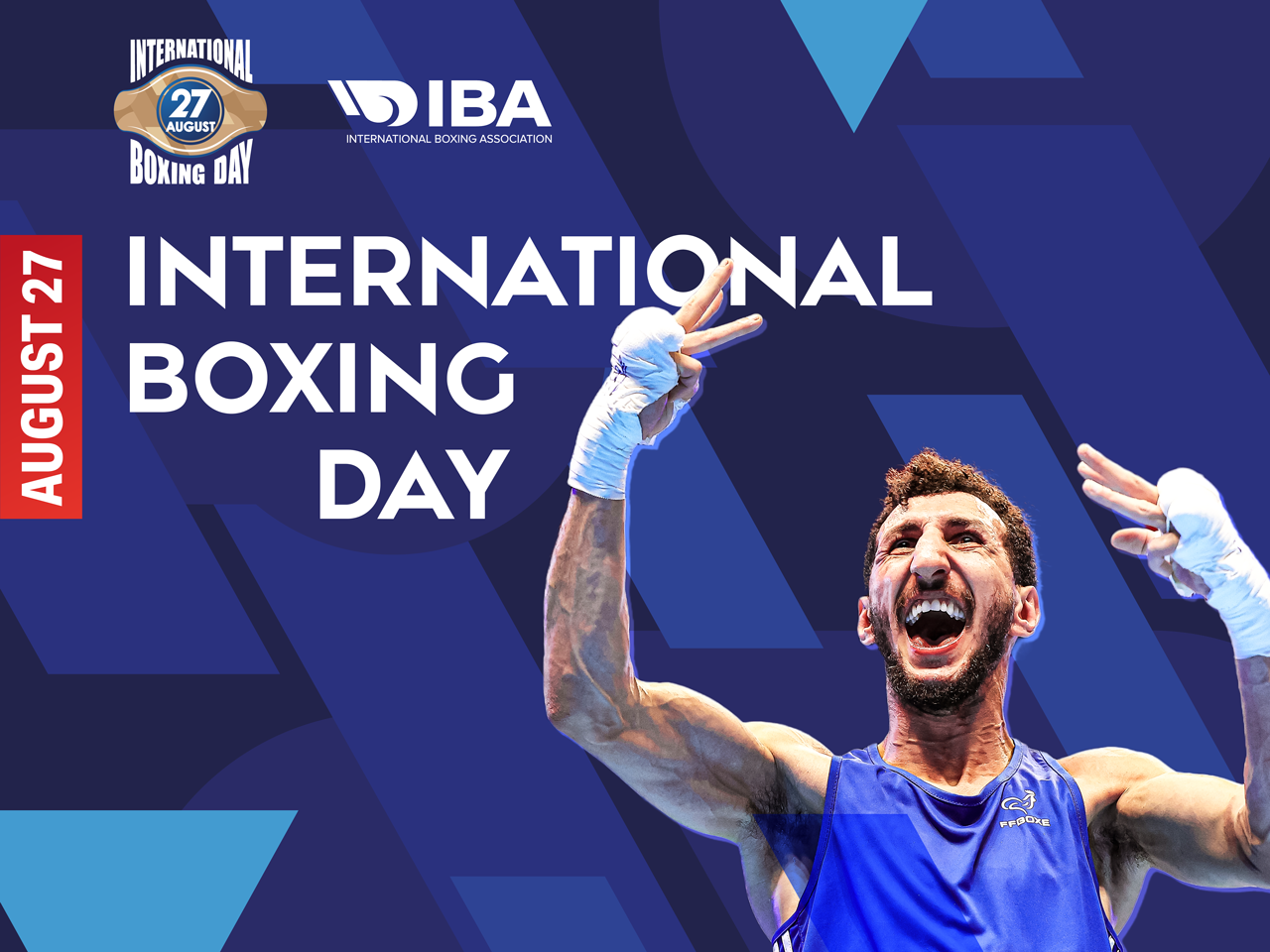 27 August is globally known as International Boxing Day, an official celebration of the sport recognized by the International Boxing Association and beyond. The boxers, coaches, clubs, and National Federations, as well as fans are celebrating worldwide today.
The marathon of celebrations kicked off in Serpukhov, Russia, where 9 unforgettable pro-style fights took place on Saturday night. In the main event, Russian Muslim Gadzhimagomedov celebrated a victory over Cuban Julio La Cruz.
The full results of the event can be found here while on Sunday, the participants of the Champions' Night came to the city square to organize a training session for young boxers and share their valuable experience in boxing.
All continents and all time zones celebrated on Sunday with a packed schedule of various festivities. Training sessions with national teams and boxing champions became the most popular activity to unite the boxing communities across the globe.
'Today is a very special day in the calendar of every member of our boxing family,' IBA President Umar Kremlev said. 'I am happy to witness unity and strength of our National Federations who came together to celebrate not only our sport, but also our commitment to developing it further in every corner of the world. Children were involved in many of our activities. No matter if they choose to become boxers in the future or not, trying the sport already makes them champions in our eyes.'
IBA Interim Secretary General and CEO Chris Roberts OBE added that 'Global recognition of International Boxing Day makes another great milestone in our calendar, as all activities held during the day will catch the eye of many and pay dividends for our future growth. If at least some people will learn about boxing and wish to bring their children to the boxing classes, we are on the pathway to future success. This continuous development of all ages will help to raise awareness and hopefully more champions for the future.'
Some highlights include, Somalia launching a boxing tournament on the seaside to attract people to the sport and create an unforgettable atmosphere with the boxers being invited for a special party organized by the National Federation. Uganda had a huge event in the city of Bombo at Uganda People's Defence Forces boxing club, where the building of the gym was launched. In addition, the Ugandan Boxing Federation donated boxing equipment to the club, and an AFBC African Boxing Championships Silver medallist Erina Namutebi told her story to inspire younger athletes. The Democratic Republic of the Congo that hosted the central celebration of International Boxing Day last year, organized an energetic gathering paying homage to boxing that attracted many spectators in Kinshasa.
Sri Lanka celebrated with boxing training and sports activities for the younger generation. Macao flew a kite with the IBA logo to symbolize the new heights for IBA boxing. Pakistan held a boxing tournament, and Bhutan had bouts and a fun packed entertainment program lined up on their schedule for the day. In Tajikistan, the National Federation made a pledge to visit retired boxers regularly, and to support their wellbeing.
Cuba held an event between 8 teams with 92 boxers participating, more than 2300 people came to witness boxers' skills and celebrate together. Costa Rica had a real boxing festival in several parts of the country and competitions were held in their brand-new ring. A new generation of boxers performed in front of the public in Ecuador to mark International Boxing Day.
French Polynesia held a national tournament dedicated to International Boxing Day. The National Federation attracted people to a training session for children and young adults with learning difficulties.
The IBA relaunched its popular flashmob #BoxingEverywhere, as boxers demonstrated their shadowboxing skills in front of their countries' landmarks and to publish it with the hashtag on their Instagram pages.