IBA Youth World Boxing Championships 2024 to be held in Croatia, as IBA Board of Directors meet in New Delhi
March 29th, 2023 / IBA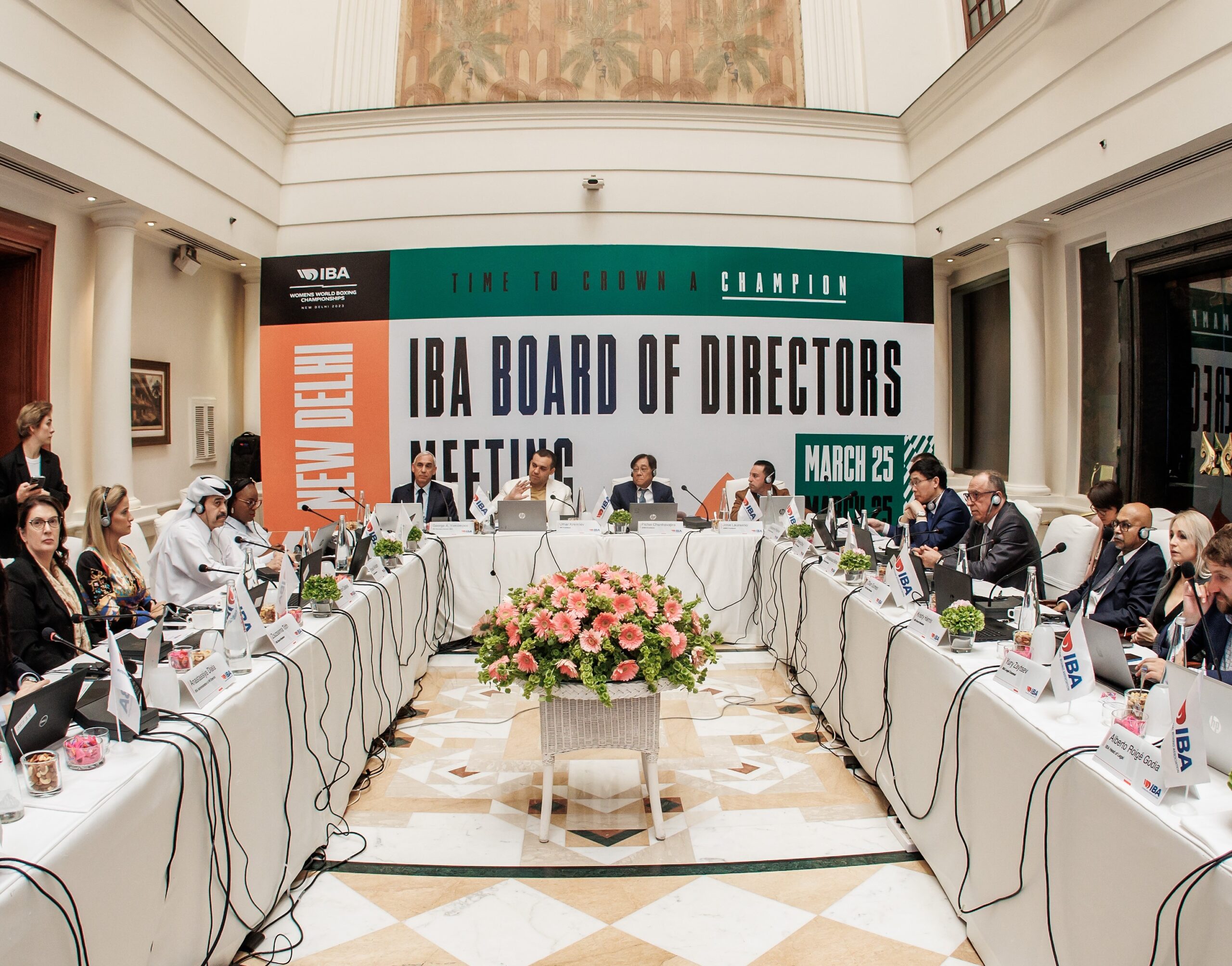 The International Boxing Association's (IBA) Board of Directors convened on 25 March 2023 in New Delhi, India, on the side-lines of the ongoing IBA Women's World Boxing Championships. The meeting was held to discuss a range of important matters related to the organization's mission to promote and develop the sport of boxing worldwide.
During the meeting, the Board of Directors discussed several key topics, including the ongoing IBA Women's World Boxing Championships and upcoming IBA Men's World Boxing Championships in Tashkent, as well as plans for future international events.
The city of Poreč, Croatia was chosen to host the IBA Youth World Boxing Championships 2024. Poreč has already hosted some large-scale events at the continental level, however, this Youth World Championships is going to be the first one for Croatia. In addition, IBA brings back world-scale competitions for ages 15-16, as IBA Junior World Boxing Championships 2023 will be held in Mexico. These events will provide opportunities for young boxers to showcase their skills and motivate the younger generation to take up sports.
During the meeting, Boxing Federation of India President Mr. Ajay Singh was appointed as an IBA Vice President. Mr. Singh is also a Chairman and Managing Director of SpiceJet, India's second-largest airline by fleet size, and Associate Vice President of the Indian Olympic Committee. 
Numerous issues about the further development of boxing and its promotion were discussed and addressed in New Delhi. IBA President Umar Kremlev stressed the importance of the decisions taken.
'Our meeting was a great opportunity for the IBA Board of Directors to come together and discuss important issues related to the future of boxing. The ongoing IBA Women's World Boxing Championships showcased the high level of women's boxing worldwide, and I am grateful to the local organizers for the great work done. We will continue doing our utmost for our athletes, and the revival of the Junior World Boxing Championships is a great testimony to that. I am looking forward to witnessing a great step forward for the grassroots sport. I would also like to congratulate Croatia on a successful bid, as the next year's milestone for youth boxers is now set,' President Kremlev claimed.