IBA Women's World Boxing Championships 2022 celebrates 30 days-to-go milestone
April 8th, 2022 / Istanbul 2022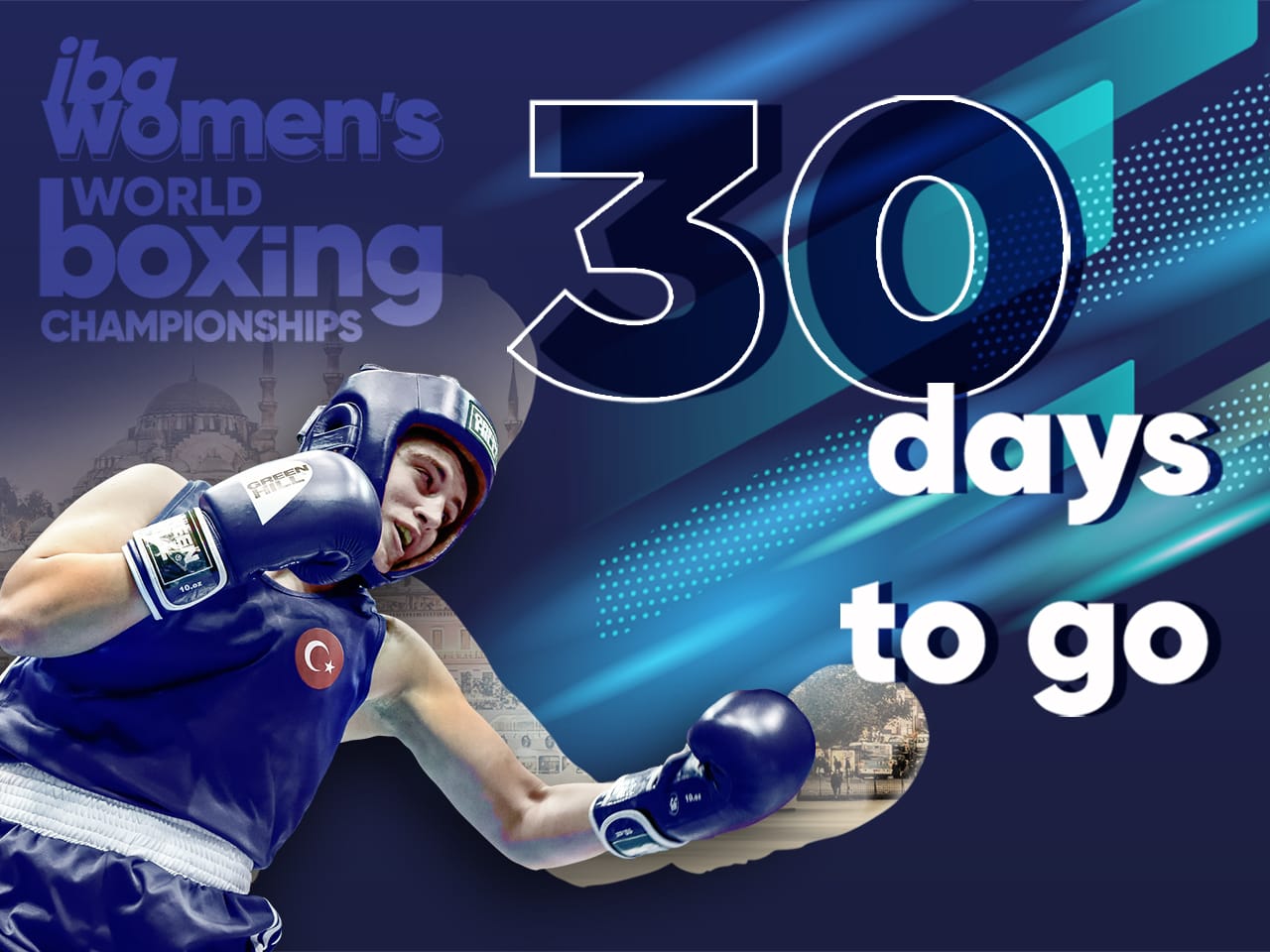 The anticipation building towards the IBA Women's World Boxing Championships is reaching an all-time high with only 30 days to go before the tournament kicks off in Istanbul, Turkey. The tournament is poised to celebrate the best of women's boxing and will crown the champions on the sport's biggest stage. 
One month before the start IBA President Umar Kremlev met with the President of the Turkish Boxing Federation Eyüp Gözgeç to discuss the ongoing preparation for the Championships.
"Almost 90 nations registered to participate in the event. This is a very good sign that women's boxing is developing and gaining popularity. These championships promise to be spectacular, preparations on a daily basis are underway."

Umar Kremlev, IBA President
IBA Secretary General Istvan Kovacs expressed his gratitude to the organizing committee and the government.
"I would like to offer my sincere thanks to the Turkish Government, the Turkish Boxing Federation and all involved in the organisation of this event. The circumstances have certainly been challenging. However, it is our primary goal to ensure athletes have the chance to fulfil their dreams of becoming world champions, and more importantly to do so in a safe environment"

Istvan Kovacs, IBA Secretary General
The work of creating opportunities for women to step into the ring often fell to the women of IBA's Women's Committee. Its members have been key in driving progress towards gender equity since the first Women's World Championships. The Committee is currently focused on using the forthcoming Championships as a springboard for future success not only among the boxers but also among coaches, officials and team leaders.
"I am delighted to see first-hand the growth in women's boxing from an international perspective. We are completely dedicated to making this Women's Boxing Championships the safest and the best ever in regards to the sporting integrity of the competition. Our desire is to give the best boxers in the world the platform that they deserve to compete at the highest level without fearing the reliability of our officials."

Amanda Coulson, Chair of IBA's Women's Committee
During the World Boxing Championships in Turkey, IBA Extraordinary Congress will be held, and major reforms within the organization will be announced. The leaders of the NFs, boxers and champions of past years will visit Turkey, making these Championships even more historical.