IBA Women and Sport Conference in New Delhi to Shine a Spotlight on Breaking Down Barriers
March 21st, 2023 / Women and Sport Conference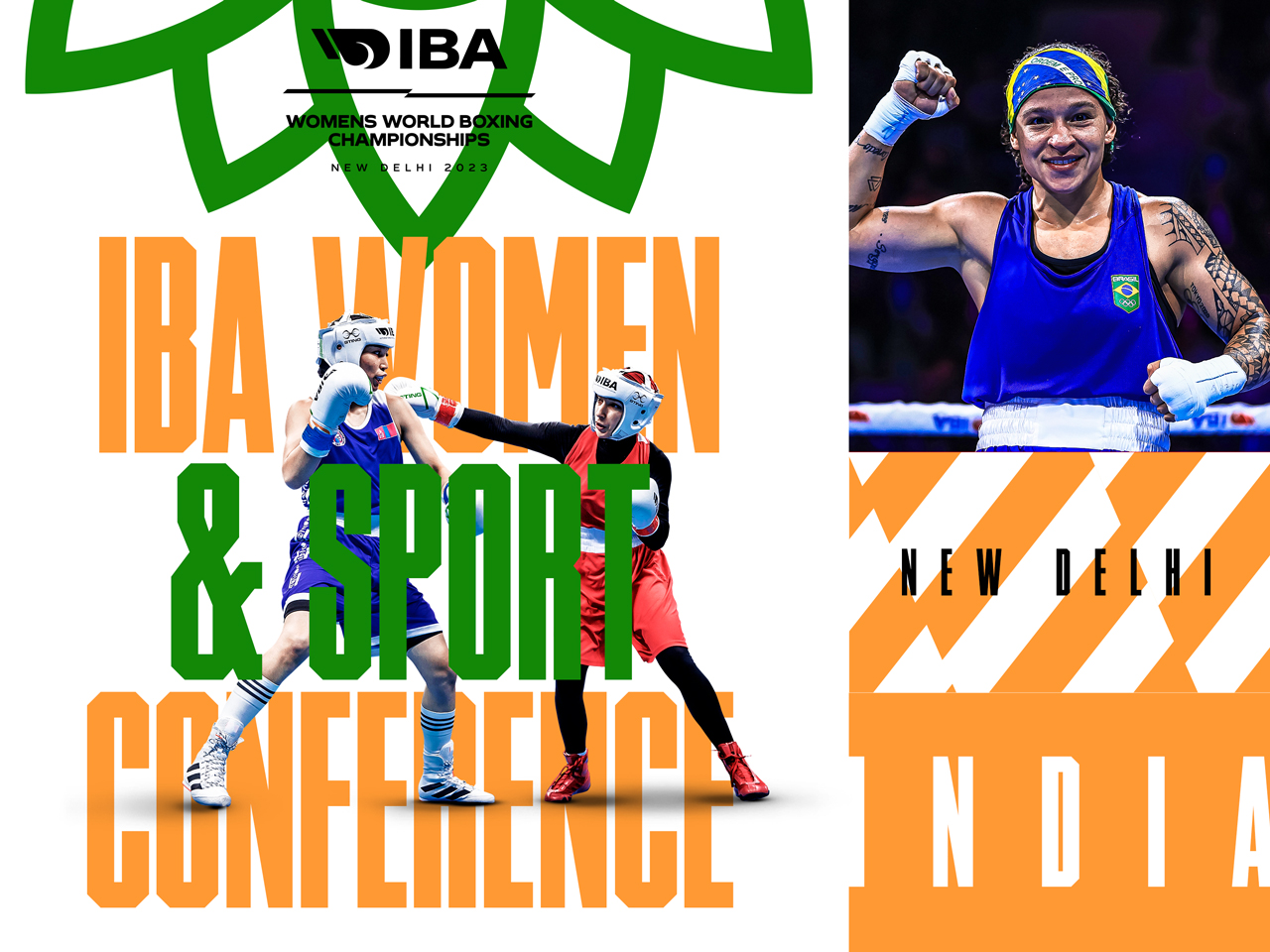 The International Boxing Association Women and Sport Conference will take place this Friday, 24 March, on the sidelines of the IBA Women's World Championships in New Delhi
Leading figures and athletes from the Boxing Federation of India and the IBA will discuss a range of topics
Senior Mahindra Automotive executive Neha Anand will be among the speakers at the event
Boxing's biggest names from India and worldwide are gathering in New Delhi on Friday 24 March for a highly significant Women and Sport Conference ahead of the Finals of the International Boxing Association (IBA) Women's World Championships this weekend.
The IBA-organised conference will take place under the theme of 'Level Canvas – Equal Opportunities' and will explore 'Breaking Down the Barriers to Women's Participation in Sport.'
The event will feature sessions on how sport can create an environment for women coaches to thrive, as well as how sport is responding to the needs of athletes' physical and mental wellbeing, plus numerous other topics.
Top boxing administrators will be among the speakers, including IBA President Umar Kremlev, and Boxing Federation of India President Ajay Singh, while numerous other IBA representatives will also contribute to the discussions, including Board Members Pearl Dlamini, Dian Gomes, Marta Forcen Celaya, Kristy Harris, Elise Seignolle and Zsuzsanna Toth.
Additionally, Chris Roberts OBE, Development Director, IBA; and Lovlina Borgohain, Athletes Committee Chair, IBA, will be in attendance, along with award-winning journalist Nilanjana Bhowmick; and Prabuddhika Lokuyaddehige, Chairwoman, Women's Commission, Boxing Association of Sri Lanka.
"The IBA Women and Sport Conference represents an opportunity to build on the momentum of the outstanding IBA Women's World Championships here in New Delhi and leave a game-changing legacy for the future development of women's sport and boxing," IBA President Umar Kremlev says. "As we have seen in the ring, women's boxing is in fantastic health here in India, and this conference will explore the incredible potential for further growth in this country and across the globe."
The conference will take place against the backdrop of the IBA Women's World Championships, with the Finals taking place on 25-26 March at the 6,000-seat K.D. Jadhav Indoor Hall in New Delhi.