IBA President meets with Sri Lankan Prime Minister and pledges his continued support of boxing in the nation
July 18th, 2023 / IBA President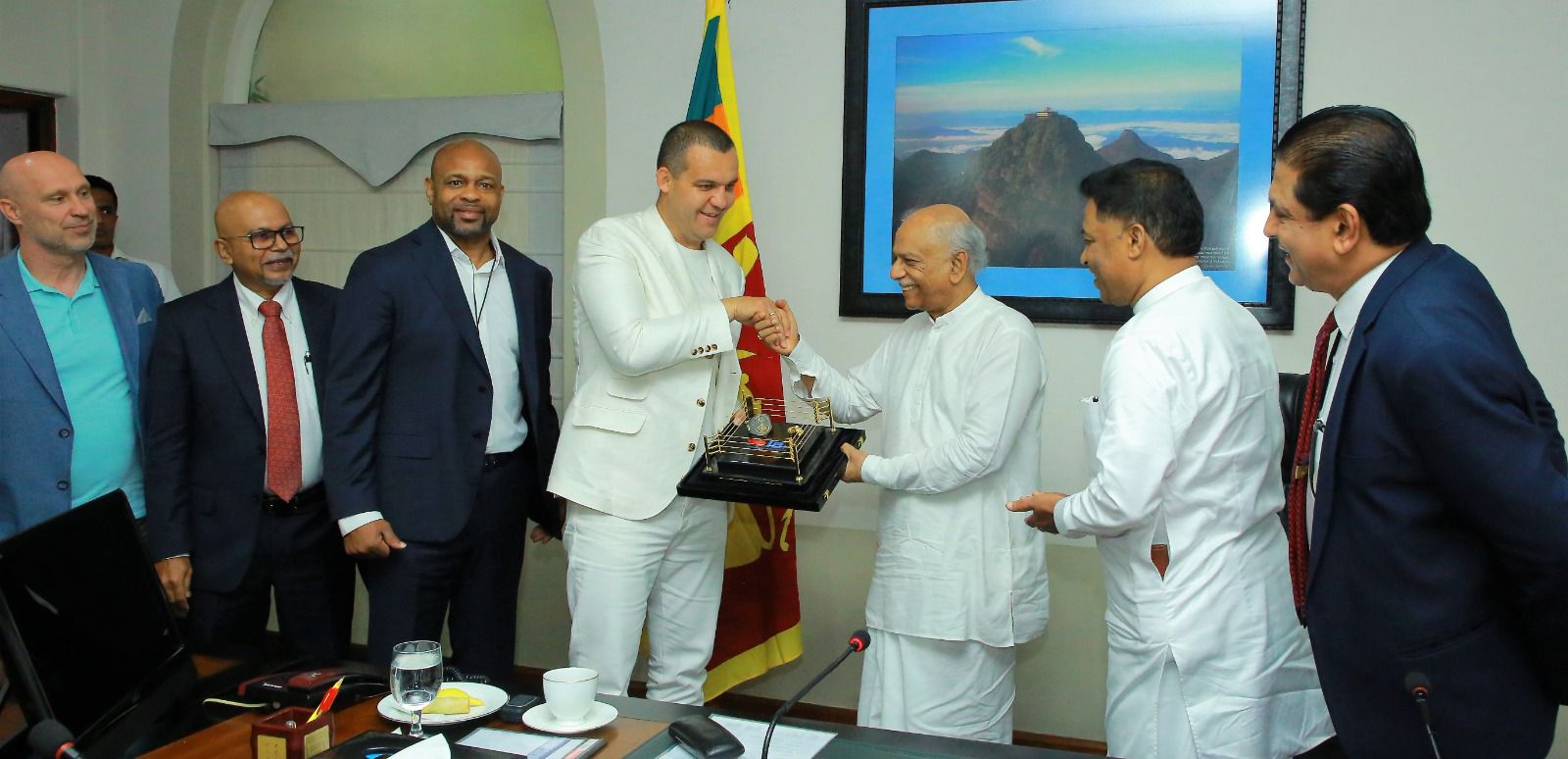 The Prime Minister of Sri Lanka, Mr. Dinesh Gunawardena, has given today a warm welcome to IBA President Umar Kremlev and his delegation. The two leaders discussed the development of national sports and, in particular, boxing including the organization of international competitions in the country, support of the National Federation, equipment supply, and implementation of other global projects at the national level.
'I am confident that crucial changes await us in the sports world of Sri Lanka, and I am looking forward to the growth of the number of national team boxers in the international boxing arena,' IBA President said.
'It is especially pleasant to hear that the Prime Minister began his sports career in boxing, which stresses his dedication to the sport and pushing forward the realization of our joint plans,' President Kremlev added.
Earlier Mr. Kremlev was accompanied by legendary boxer Roy Jones Jr for an official meeting with the Minister of Sports & Youth Affairs of Sri Lanka, Mr. Hon Roshan Ranasinghe. It was mentioned that the country has very good conditions and a politically neutral status that gives good opportunities for athletes from all over the world to come and train.
Mr. Hon Roshan Ranasinghe asked for support in the development of the 'boxing in school' program which already is running in 100 schools. IBA President promised to help with necessary boxing equipment, as well as with the educational courses for competition officials.
On Monday, IBA President also met with national athletes, school boxers from various sports colleagues, and elite boxers from Sri Lanka Army, Sri Lanka Air Forces, and Police.