IBA President pledges to support boxing in Sri Lanka
July 17th, 2023 / IBA President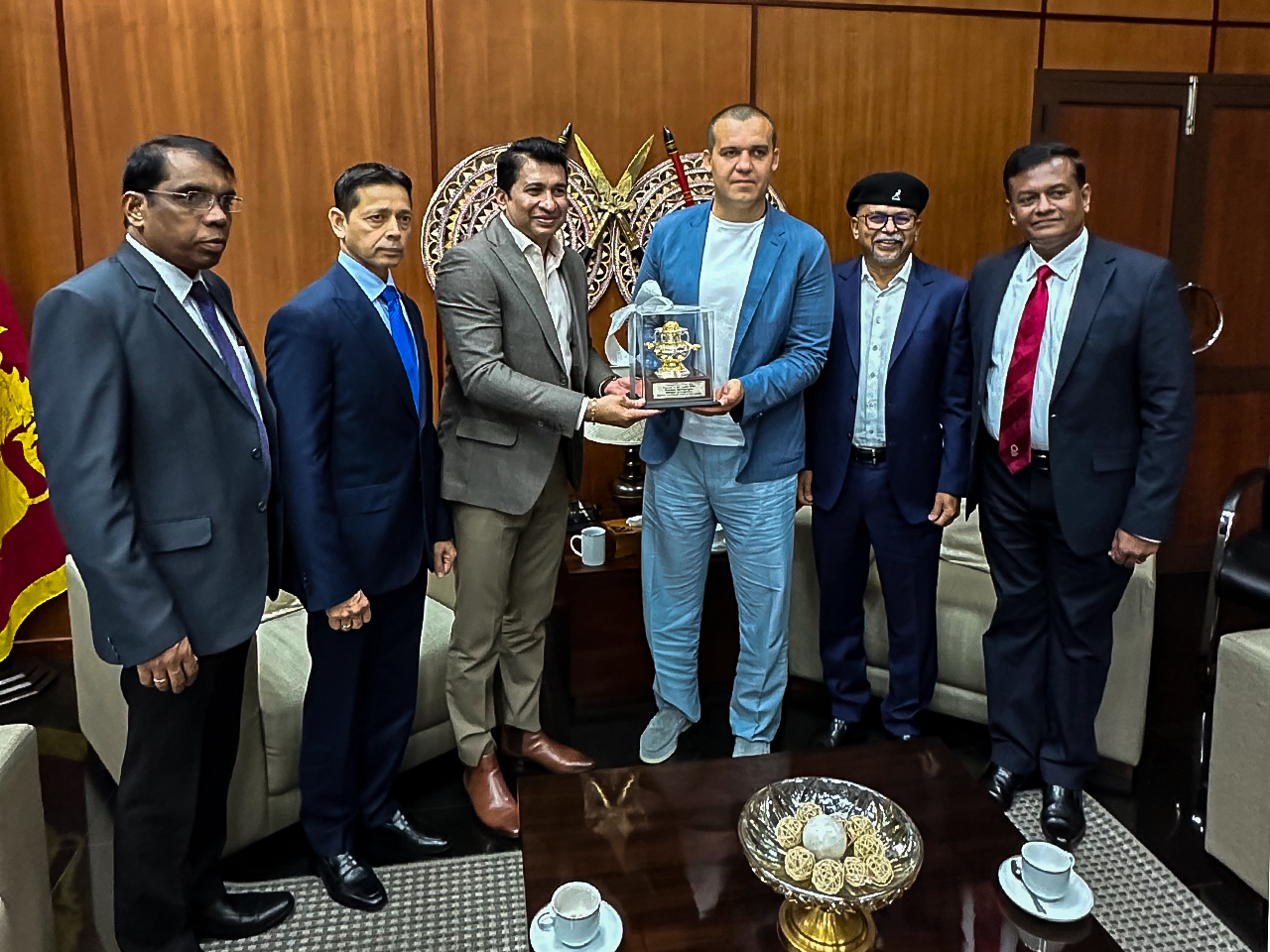 IBA President Mr. Umar Kremlev started his visit to Sri Lanka with an official meeting with the Minister of Sports & Youth Affairs Mr. Hon Roshan Ranasinghe. IBA delegation was accompanied by the legendary boxer Roy Jones Jr.
Along with general questions, the creation of an international training base in Sri Lanka was discussed for all sports, including boxing. The country has very good conditions and a politically neutral status that gives good opportunities for athletes from all over the world to come and train.
President stressed that the IBA intends to hold international tournaments in the country, including continental championships and the Asian Cup, and is ready to start working immediately with an inspection of the available arenas, hotels, and other venues.
Mr. Hon Roshan Ranasinghe asked for support in the development of the 'boxing in school' program which already is running in 100 schools. IBA President promised to help with necessary sport equipment, as with the conduction of educational courses for sports officials.
During the day the President also met with national athletes: school boxers from various sports colleagues, elite boxers from Sri Lanka Army, Sri Lanka Air Forces and Police.
'As always, IBA is here for you to create conditions in helping to organize high-level events for you to participate', IBA President said during his welcoming speech.
Dian Gomez, the President of the Sri Lanka Boxing Federation and IBA Board of Directors member thanked IBA and Mr. Kremlev for constant support including financial help which allowed national boxers to come to the World Championships last year.