IBA invites bids from suppliers for future competitions
June 6th, 2022 / General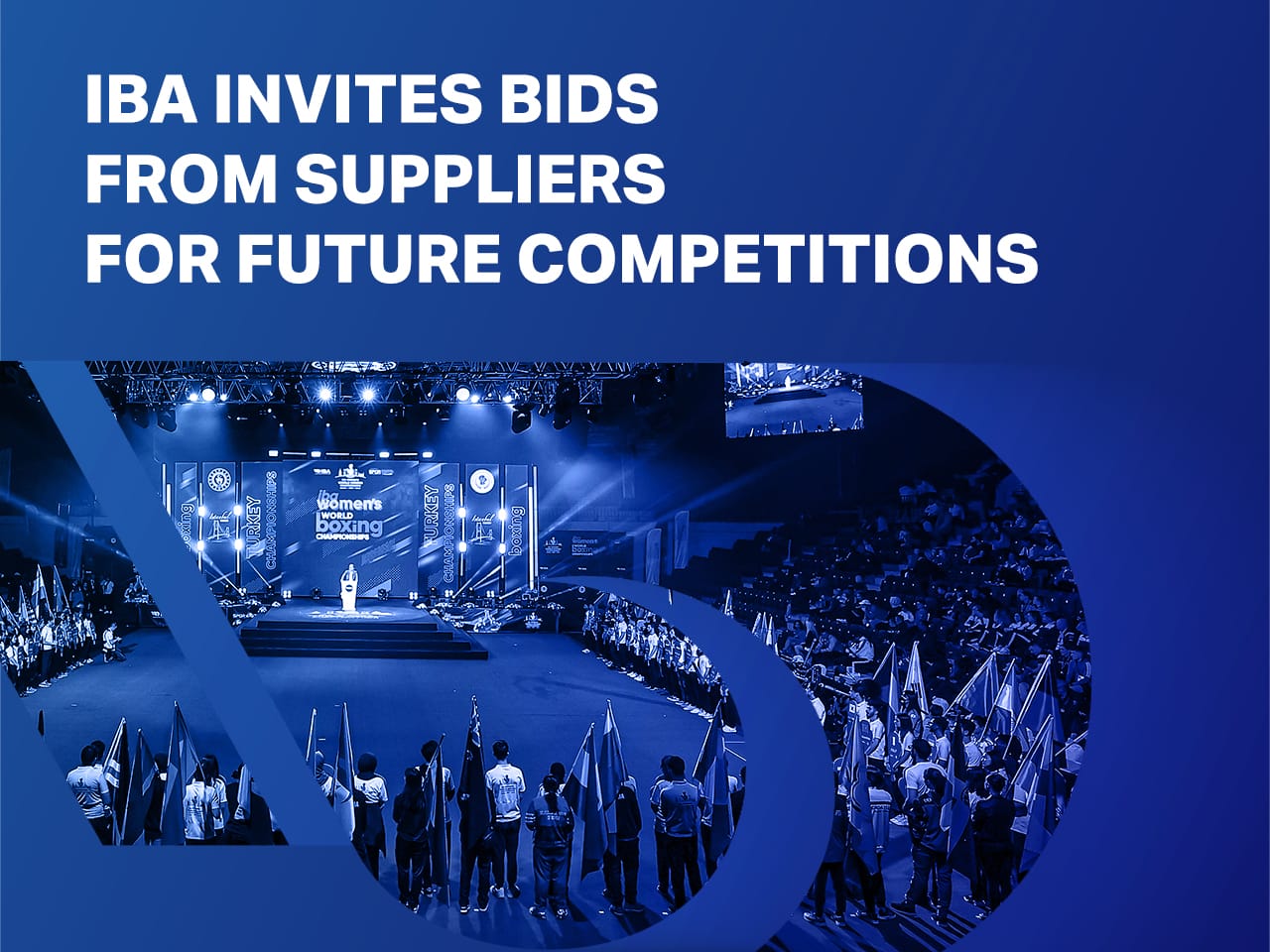 The International Boxing Association (IBA) is inviting leading boxing and apparel companies to participate in the bidding process to become IBA Official Global Supplier for major boxing events. For this reason, IBA is publishing an official Request for Proposal (RFP), which covers 2023-2024 and the 2025-2028 cycle. This announcement comes as part of IBA's latest efforts to diversify and grow its commercial revenue streams, following the organisation's rebranding in December 2021.
IBA is looking for long-term partners to enable all stakeholders achieve better planning, cost optimisation, and sponsorship activation. A comprehensive set of exclusive rights will be granted to the IBA Elite, Youth and Junior World Championships, as well as all events under the World Boxing Tour. The list also includes the events that will have the Olympic Qualifier status.

Seeking the highest quality and standards of boxing equipment for competitions, IBA intends to appoint one or more Official Global Suppliers in the following product ranges:
– Competition rings
– Boxing gloves
– Headguards
– Athletes' uniforms
– Robes
– Tapes and gauze
– Training equipment
– Boxing shoes
– IBA staff uniforms
– Event volunteers' uniforms

"This is an exciting opportunity for all global suppliers. We are looking for partners that prioritise providing athletes with the best equipment possible to perform and seek to leave a positive, long-lasting legacy from events. It is vital that partners share IBA's vision of striving to promote the sport in the best light to ensure that the reach of the boxing community can continue to grow. IBA is in the process of executing a comprehensive commercial strategy which aims to diversify our revenue streams to help us deepen our connection with boxing fans around the world."

IBA President Umar Kremlev

To confirm an expression of interest and receive details of the RFP, please contact IBA's Head of Marketing at elizaveta.bracht@iba.sport by June 10. The deadline to submit the initial proposal is June 29. Proposals received after the closing date will not be accepted or considered.