IBA Development Program accelerates alongside Women's World Boxing Championships in New Delhi
April 4th, 2023 / IBA Courses, New Delhi 2023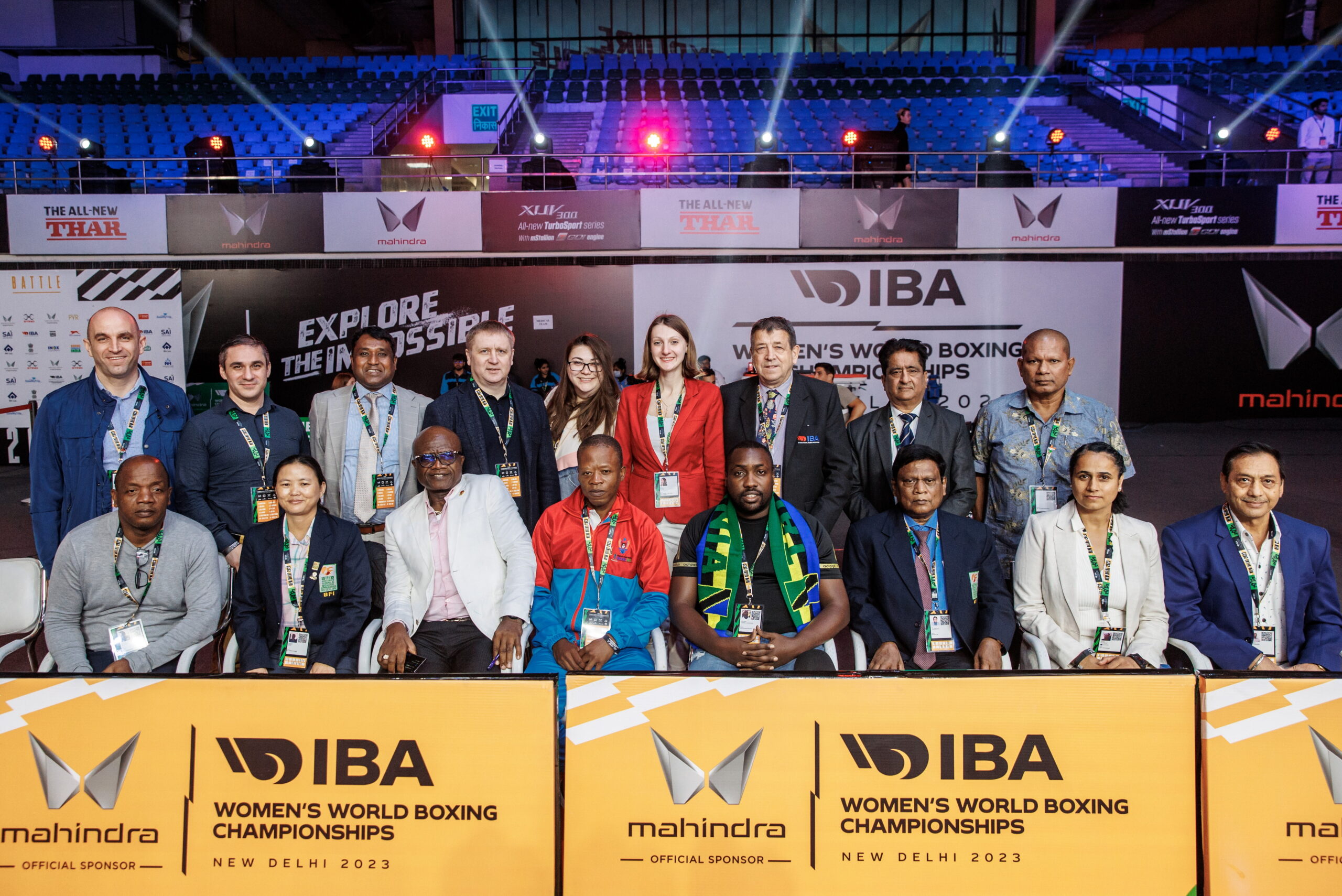 The IBA Development Program is going from strength to strength after courses were held alongside the recent IBA Women's World Boxing Championships in New Delhi
The IBA provided training and educational support for individuals seeking to progress as Cut Technicians, International Technical Officials and Technical Delegates
Dozens of students from across the globe participated in the courses and are continuing to receive support through IBA's continuous athlete-first approach
The International Boxing Association (IBA) is accelerating its drive to develop the sport worldwide after successfully delivering vital training and educational courses alongside the recent IBA Women's World Boxing Championships in New Delhi, India.
Organized by the IBA Development Department, certification courses were held in the Indian capital during last month's World Championships, building on the four courses that were staged in February during the IBA World Boxing Tour Golden Belt Series event in Marrakesh, Morocco.
In New Delhi, the IBA Cut Technicians course, which was delivered by lead instructor Denis Kolesnik and attracted 25 participants from across the globe, covered a range of practical exercises and assessments, examining hand-wrapping techniques, corner care and full-cut technician assistance.
The course has been enthusiastically received by the governing body's National Federations, concentrating on the needs of athletes both at the IBA Women's World Championships and at the forthcoming IBA Men's World Championships from 1-14 May in Tashkent, Uzbekistan.
Additionally, a further 25 students who aspire to support IBA's activities internationally throughout 2023 within the Field of Play are participating in a combined International Technical Officials (ITO) and Technical Delegates (TD) course.
With a specific focus on new TDs, the course will help IBA to develop individuals who have the skills to support the sustainable growth of boxing for years to come, according to IBA Development Director Chris Roberts.
Post course, "The rolling continuous professional development programme, working alongside our more experienced TDs, will create conditions for success that we are aiming to achieve over the next 24 months," Mr Roberts says. "More broadly, as IBA is an athlete-first International Federation, the IBA Development Department has a razor-sharp focus on strengthening the global foundations of our great sport, within and outside the Field of Play, to fuel the growth of boxing worldwide for years to come."