IBA Congress expressed vote of confidence for Umar Kremlev
September 25th, 2022 / IBA Congress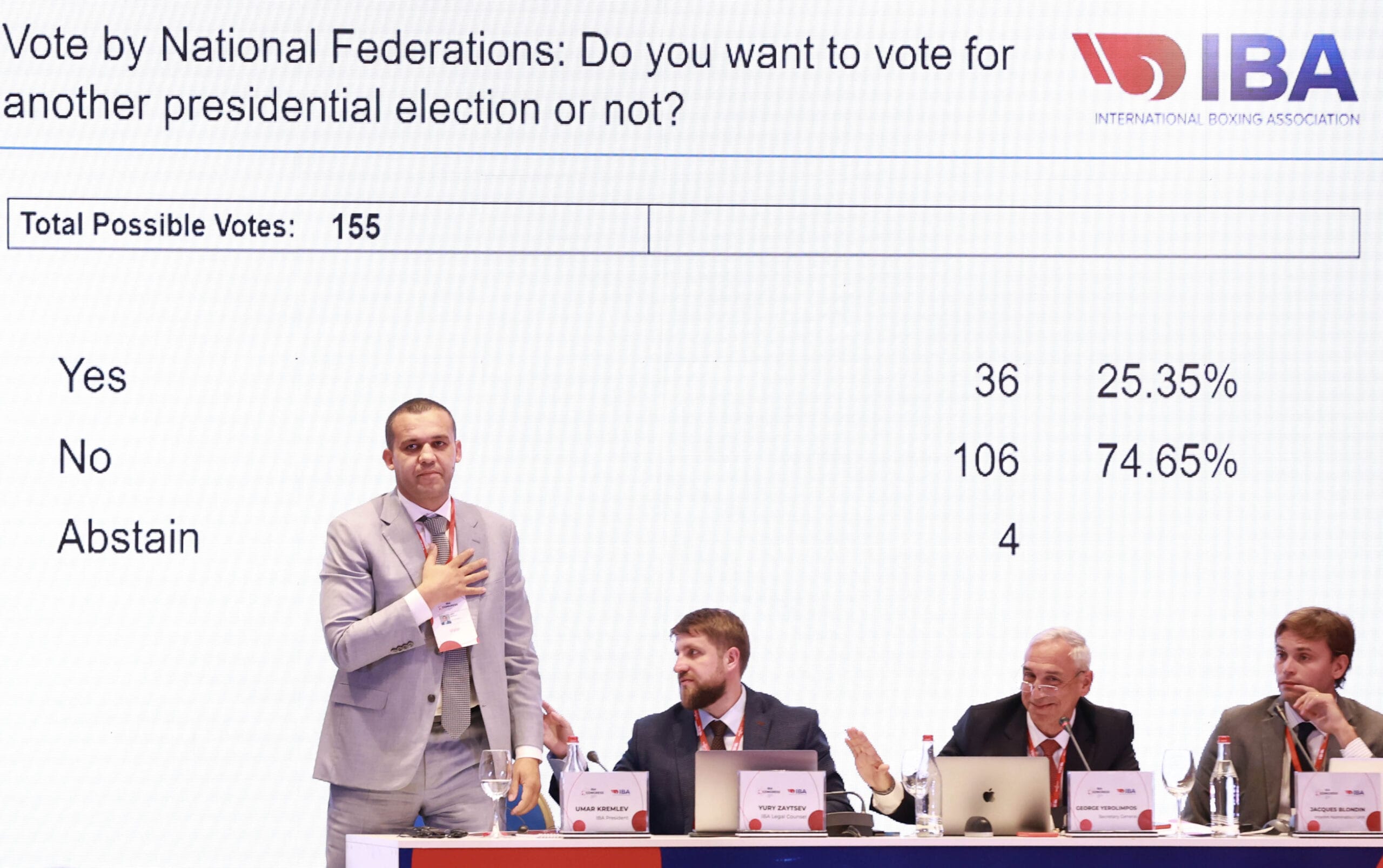 The Congress of the International Boxing Association (IBA) reconfirmed the vote of confidence for President Umar Kremlev at its extraordinary meeting in Yerevan, Armenia today. 
Congress voted against the new elections. Delegates cast 106 votes against, which is 75%, 36 votes for, and 4 abstained out of 146 eligible National Federations. According to the Congress' decision, Kremlev is to hold his position for 4-years term. 
'I thank National Federations for their trust. This is the full stop in all governance issues within IBA, Congress showed its will clearly in a transparent manner. I respect the decision of our National Federations and will do everything possible to support them, as well as our athletes and coaches,' said Kremlev. 
'I want to send a clear message today. IBA is an independent and strong organization. Our Congress has proved today that we are on a right track. Now I will present a 4-years development plan today at the Board of Directors meeting. I have a clear vision of what we have to do to achieve our goals,' he added.