Future global development of boxing at top of IBA Board of Directors meeting agenda in Marrakesh
February 13th, 2023 / Board of Directors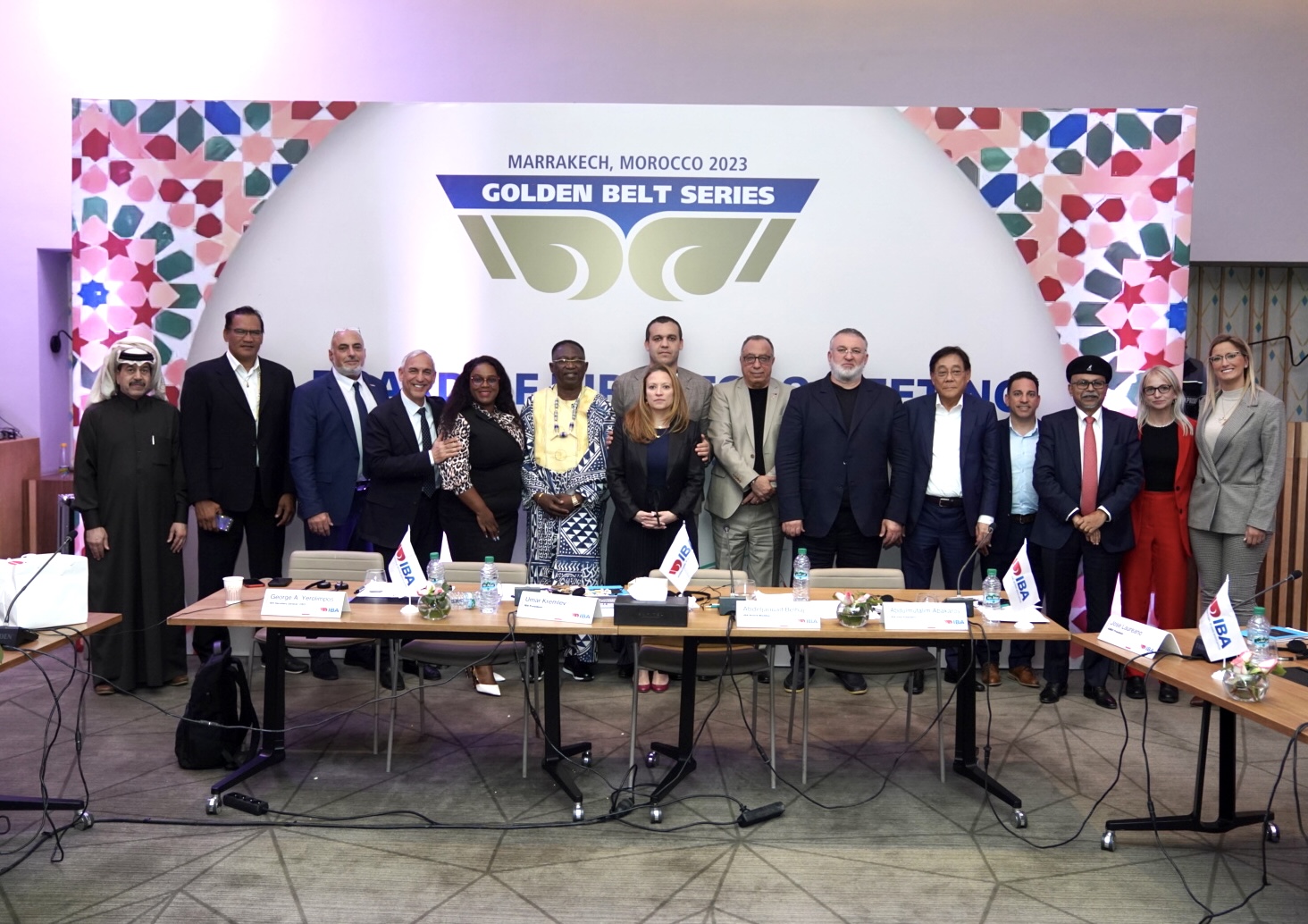 The IBA's latest Board of Directors meeting took place in Marrakesh, Morocco
Updates were provided on several development projects, as well as upcoming events
More host cities are set to be added to the growing World Boxing Tour imminently
Several key updates were discussed at the International Boxing Association (IBA) Board of Directors meeting in the Moroccan city of Marrakesh on Thursday that will strengthen the sport's global growth.
Participants at the meeting in Marrakesh, which took place on the sidelines of the first-ever World Boxing Tour Golden Belt Series event in Africa, heard about a number of positive recent developments and future plans.
More training courses for International Technical Officials (ITOs) are being created and launched with the cooperation of the Higher Institute of Law and Economics (ISDE) following the signing of a Memorandum of Understanding in Abu Dhabi.
The IBA's Technical and Management Committees have also been bolstered with several appointments with the aim of providing even greater support for the global boxing family.
Against the backdrop of the successful event in Marrakesh, future hosting agreements are close to being finalised by the IBA with a number of other cities that are keen to join the tour, which will provide an enthralling season-long journey for boxing athletes and followers.
Attention is also turning to the upcoming IBA Women's World Championships in New Delhi, India from 15-26 March 2023, and the IBA Men's World Boxing Championships in Tashkent, Uzbekistan from 1-14 May 2023. The brand identities for both of the flagship events will be unveiled shortly.
In addition, further details are set to be revealed in the coming days regarding a major project that will promote and develop in a vital region for the ongoing expansion of the sport.
"The future of boxing is bright, and extensive work is taking place across the globe to strengthen the foundations of the sport," IBA President Umar Kremlev said.
"We are excited about upcoming events in New Delhi and Tashkent, as well as the growing list of competitions on the World Boxing Tour, and the IBA's development plans are accelerating worldwide.
"The IBA is focused on providing the best possible experience for athletes, fans and the media at its events, as well as providing essential support for the international boxing family at all levels."