Finalists of the ASBS Asian U22 Boxing Championships confirmed in Bangkok
January 24th, 2023 / ASBC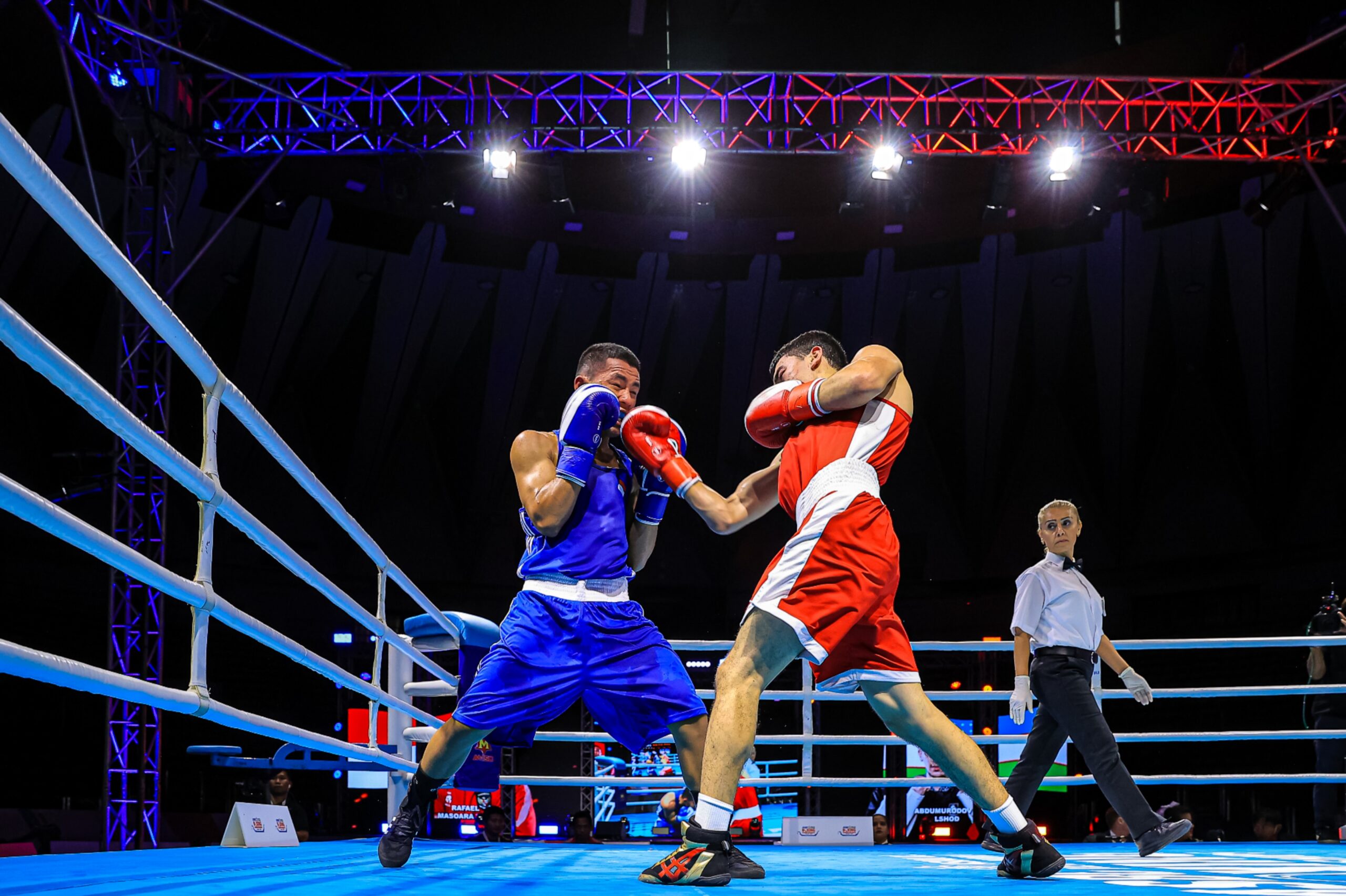 Second edition of ASBC U22 Men's and Women's Asian Boxing Championships is taking place in Bangkok on January 16-27.
The ASBC U22 Boxing Championships semi-finals concluded on 22 and 23 January with thrilling bouts. The semi-finals saw some of the most talented boxers from around the world competing for a spot in the finals.
In the women's category, the semi-finals held on 22 January saw some tight competition between the boxers. Tamang Susma from Nepal and Byeisyenbyei Janarguli from Mongolia started the competitions in women's minimum weight (48 kg). Tugsjargal Nomin-Erdene (Mongolia), Buapa Porntip (Thailand), Kizatova Zhasmin (Kazakhstan) and Manikon Baison (Thailand) also didn't let the judges decide the destiny of their bouts and stopped their opponents before the final bell. 22 women finalists will compete for the gold medals on 24 January in 11 weight categories.
Men's semi-finals took place on 23 January and 26 spectacular bouts were delivered to the viewers. Shokhjakhon Abdullaev (86 kg) from Uzbekistan and Indonesian boxer Maikhel Roberrd Muskita (86 kg) defeated their opponents in the first rounds while all the rest semi-finalists preferred to run the full distance and show their excellent skills during all 3 rounds. Team Uzbekistan was the most successful one and delivered 10 finalists. Six athletes will present Kazakhstan, and three boxers from Thailand will compete in the finals of ASBS Asian U22 Boxing Championships.
"I greet all the boxing fans, especially my countrymen from Kazakhstan. Thank you very much for your support! The competition is going on at a high level. I already had two fights, they were not too hard for me. I hope I will be the champion in the finals. For the gold medal I fight a Filipino boxer. He has a very good level of training, but with the help of my trainers I can beat him. I am looking forward to the finals and ready to show my best!" Nursultan Altunbek, 54 kg weight category boxer from Kazakhstan said.
"Thank you to the coaches for defeating a strong boxer from Kyrgyzstan today and reaching the final. Thanks to all those who prayed and supported us. God willing, we will make everyone happy in the final and come back with the gold", Shakhboz Yunusaliev, 63 weight category boxer from Uzbekistan shared.
The finals will be held on January 25 and 26 and will be an exciting affair as the boxers battle it out for the prestigious Asian U22 Boxing Championships title. The winners of the semi-finals will be looking to take home the gold medal and make their countries proud.
Statistics after the semi-finals as follows:
– Number of participants in the event: 149
– Number of women boxers in the event: 54
– Number of men boxers in the event: 95
– Number of participating countries: 20
– The biggest delegation in the event: Kazakhstan with 25 boxers
– The smallest delegation in the event: Laos, Sri Lanka with 1 boxer
The following nations finalists in Bangkok:
– Uzbekistan: 18 finalists
– Kazakhstan: 8 finalists
– Thailand: 7 finalists
– Mongolia: 5 finalists
– China: 4 finalists
– Philippines: 2 finalists
– Cambodia, Indonesia, Nepal, Vietnam: 1 finalist
The following nations have finalists in the women's part of the event:
– Uzbekistan: 8 finalists
– Mongolia, Thailand: 4 finalists
– China, Kazakhstan: 2 finalists
– Nepal, Vietnam: 1 finalist
The following nations have finalists in the men's part of the event:
– Uzbekistan: 10 finalists
– Kazakhstan: 6 finalists
– Thailand: 3 finalists
– China, Philippines: 2 finalists
– Cambodia, Indonesia, Mongolia: 1 finalist