Fans urged to get tickets early for unmissable IBA World Boxing Tour Golden Belt Series event in Marrakesh
January 23rd, 2023 / World Boxing Tour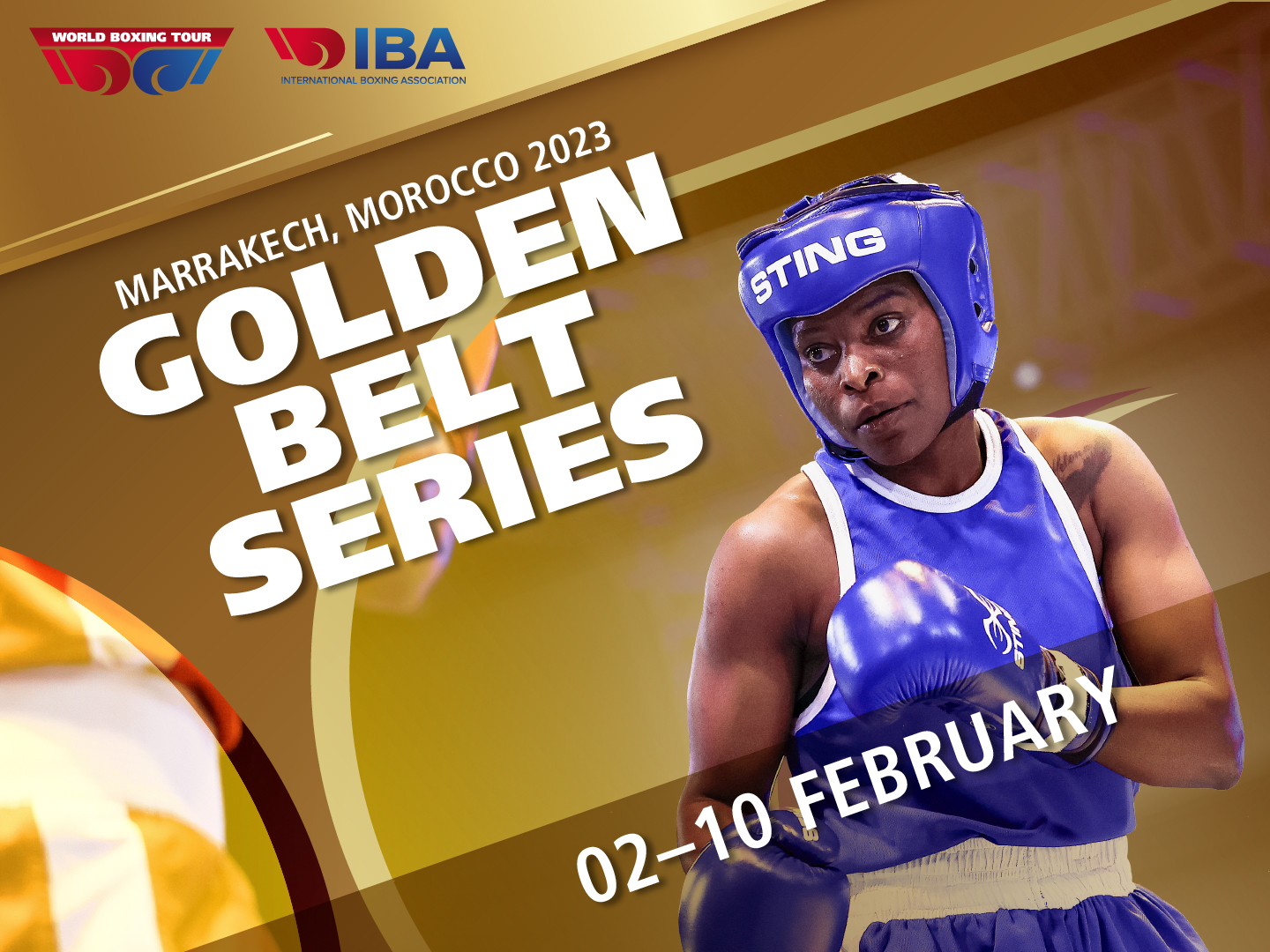 – Tickets are available on a first-come, first-served basis for the event, which will take place from 2-10 February 2023
– Fans are advised to get tickets early to avoid disappointment, with locals expected to come out in force to support a strong field of Moroccan competitors
Tickets will be available shortly for next month's World Boxing Tour Golden Belt Series tournament in Marrakesh, giving boxing fans across Morocco, Africa and beyond the opportunity to secure their seat at ringside.
Spectators will have an unmissable chance to see future and established stars of the noble art up close, with the highly anticipated International Boxing Association event set to attract a strong field of boxers from across the globe from 2-10 February 2023.
Fans are advised to get tickets early to avoid disappointment as Moroccan spectators are expected to come out in force to support their compatriots. At least 19 boxers are set to step into the ring across the men's and women's competitions, including big names like Mohamed Hamout and Khadija Mardi.
The event will take place at the 2,500-seat M'Hamid venue on Avenue Annakhil in Marrakesh, which will showcase some the world's best boxers, including five-time world champion Julio La Cruz from Cuba and two-time world champion Lin Yu-Ting from Chinese Taipei.
With excitement building for the event, strong demand is anticipated from local boxing fans for tickets to see their emerging and established stars take on the elite of global boxing. Spectators from Marrakesh, Morocco, Africa and worldwide are guaranteed thrilling clashes, drama and, above all, a truly memorable experience at this first Golden Belt Series event in Marrakesh.
Marrakesh will host the third event on the World Boxing Tour, the IBA's groundbreaking new competition series, after successful Silver and Golden Belt Series tournaments in Slovenia and Mexico, respectively, last year.
The World Boxing Tour comprises a series of events that are classified into three categories: Golden Belt, Silver Belt and Bronze Belt tournaments, which contribute to a new IBA ranking system that will help to define the most successful boxers at the end of the year. The top four athletes in each weight category will fight to be named the best of the best at the annual Diamond Belt Series event.