Boxers Busenaz Surmeneli and Bilge Kagan Kanli volunteer to help victims of the earthquake in Türkiye
February 8th, 2023 / IBA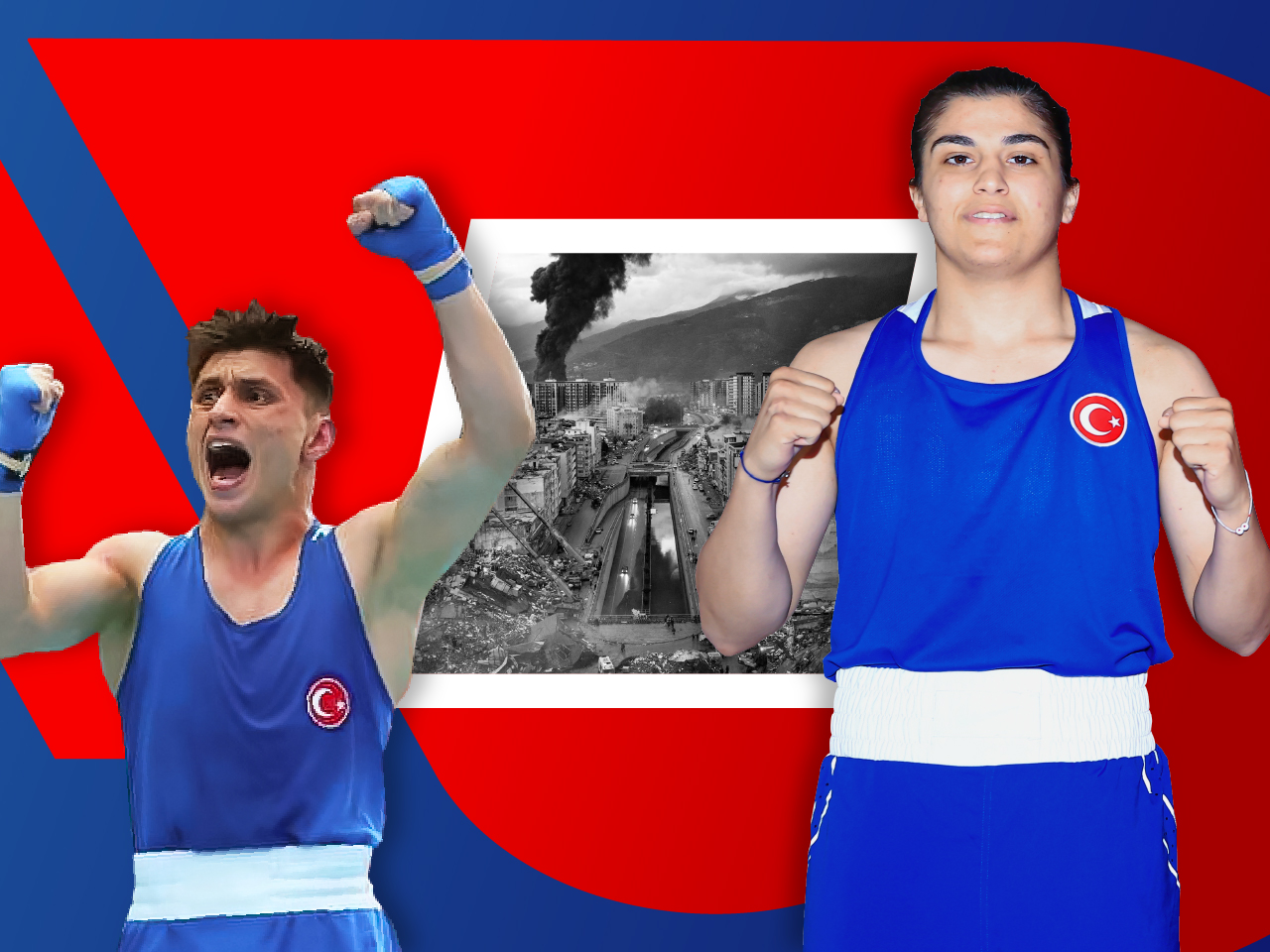 World Champion from Türkiye, Busenaz Surmeneli, learned about the disaster in her home country early in the morning. The magnitude 7.8 earthquake that affected Türkiye and Syria started the night of Monday, 6 February 2023.
The disaster resulted in thousands of people dying, tens of thousands injured and seeking shelter in cars, shopping centres and other administrative buildings.
The city of Kahramanmaraş is struggling with harsh winter conditions, and Busenaz asks for some time to text back, as her phone doesn't respond immediately in these weather conditions.
She organized herself with her friends in Trabzon as soon as she learned about the tragedy, and they jumped into a car and headed to the city of Kahramanmaraş, the epicentre of the earthquake.
'I learned about the earthquake immediately as it happened, the early reports were describing the extent of the disaster. My first reflex was to come to that area to help. We immediately decided to organize with my friends and set off. We set out especially to bring food and drink, blankets to people who are stuck in the cold on the street. I'm still in the city, there are relatives of our friends under the rubble,' Surmeneli said.
She mentioned that the earthquake affected 10 cities, especially Kahramanmaraş, Adıyaman, Malatya, Gaziantep and Hatay, but Trabzon was less affected.
'My family is safe,' Surmeneli confirmed. 'There are some of my friends' families who were affected by the earthquake in the cities where the disaster took place. There is also a man I know who was a boxing coach, he is under the rubble here, we are waiting for him to be rescued.'
Busenaz shared that World Champion Şennur Demir is also volunteering with her in Kahramanmaraş.
'The whole Turkish boxing community is trying to do what it can, there are definitely other athletes in the region, but it is not possible to follow up, we are all in a great hurry, collecting aid boxes, sharing aid announcements, doing whatever we can. [World Champion] Hatice Akbaş and [national team boxer] Rabia Topuz are among the people affected by the debris themselves. They stay on the street and in cars with their family and share charity announcements,' Surmeneli explained.
Busenaz Surmeneli is committed to helping as many people as possible, she stopped her training process to come to the damaged region and assist.
'The whole country has come to a standstill. Our only focus now is to help earthquake victims. Everyone is trying to do whatever they can. Saving one person is saving all humanity. Helping someone is so precious. Everyone is working hard. We must protect our country and our citizens,' she claimed.
'This disaster could happen to others today and to us tomorrow. Every citizen of a country should act with this awareness. We must protect each other,' Surmeneli concluded.
Another member of the national boxing team of Türkiye, Bilge Kagan Kanli organized another volunteer group in Trabzon region among his friends to help victims of the earthquake. His family is safe, but his heart is with those who are in trouble after a natural disaster.
'We felt some tremors at home, but my nearest and dearest are safe. As we learned about the quake, we immediately formed a group with our friends. We immediately started collecting materials such as food, water, blankets, heaters that were urgently needed in the earthquake area. We started to load trucks and sent them to the aid area,' Kanli said.
After collecting all necessary items, his group will move to the earthquake area. The boxer added that a lot of Turkish boxers are involved in volunteering as much as they can, including collecting donations.
'Due to the tremors, people are frightened by the danger of a new earthquake. The houses in our area were not damaged, and we formed a group to reach the earthquake areas to help. People who lived in houses that were destroyed by the earthquake are in fear and bewilderment. People lost their families, we are in a very sad situation,' Bilge Kagan Kanli concluded.
IBA is proud of the boxers who offer support to victims of the earthquake and encourage the boxing community to support where they can.