Belgium, Estonia and Greece showed strong performance on Day 2 at EUBC Youth European Boxing Championships
October 17th, 2021 / IBA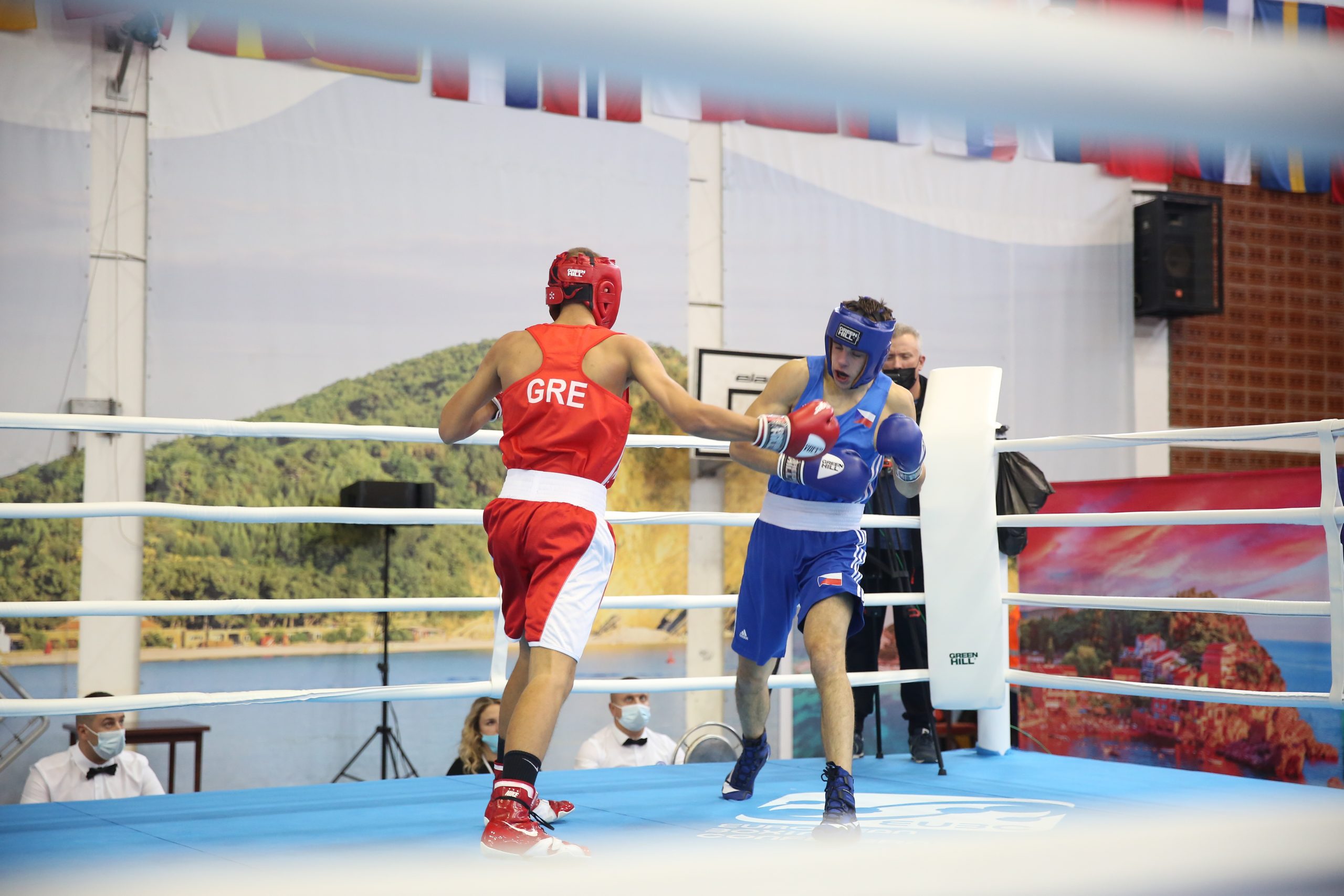 Forty preliminary contests were held on the second competition day at the EUBC Youth European Boxing Championships in Budva, Montenegro. The European continent has good potential and a bright future as developing nations are showing strong performance.
Young talents from 38 countries who were born in 2003 and in 2004 are eligible to attend the championships in Budva. The event is introduced the new youth weight categories, 12 for women and 13 for men.
The number of competing boxers is 339 including 113 women which is strong progress since the 2020 edition. Boxers in the men's welterweight (67kg), light middleweight (71kg), middleweight (75kg), light heavyweight (80kg), cruiserweight (86kg) and heavyweight (92kg) were in action on the second day of boxing in Budva. 
Belgium's only boxer in Budva, Noa Hadjit won his opening bout
Belgium boxers competed at the previous AIBA World Boxing Championships, European Games and almost all of the age groups at the EUBC European Boxing Championships. The Belgians won several contests on these events and proved their development in the previous years. The country sent only one talent to the EUBC Youth European Boxing Championships, Noa Hadjit who started with success in Budva. The young Belgian controlled the exchanges in the first round against Moldova's Andrei Redca and finished the bout in the second with tough punches. The referee confirmed the Belgian boxer's RSC victory which was a career highlight for Hadjit. 
Strong competition day for Greece
The Greek boxers had strong results in the 1990s and in the first decade of the 2000s but in recent years the country had several difficulties at boxing events. Their next generation of athletes shined at the EUBC Junior European Boxing Championships and also at the EUBC Schoolboys & Schoolgirls Boxing Championships earlier this year and their youth talents continued this strong performance. Michail Tsamalidis was confident against Serbia's Ahmed Mavric and advanced to the next stage in the light heavyweight (80kg). His teammate, Isidoros Kefalinos made his international debut in Budva and succeeded against a more experienced Hungarian, Bela Szabados. 
Estonia won two contests on Day2
The Estonian boxers are always attending the major championships with less success but their young talents have the potential to start a new era for the Baltic country. Estonia's new national team member Makar Vdovitsenko used his strength to beat Bosnia & Herzegovina's Eldar Hodzic in the light middleweight (71kg) which was their first victory on Day 2. His teammate Anton Vinogradov managed his tight success over Czech Republic's Daniel Komarek in the light heavyweight (80kg).