American Boxing Confederation's top athletes gear up for crucial Olympic Qualification Tournament in Buenos Aires
March 2nd, 2016 / IBA
The American Olympic Qualification Event get underway in ten days time, with a record number of 241 boxers from 34 countries registered for the tournament in Buenos Aires from 11-19 March in Predio Ferial la Rural de Palermo venue. In all, 25 men's and 5 women's quota places for the Rio 2016 Olympic Games will be confirmed at the end of 11 days of boxing in the Argentina's capital.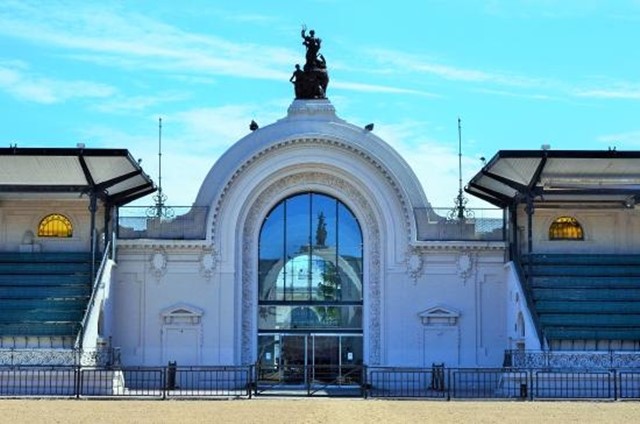 (Predio Ferial la Rural de Palermo venue)
"It is moments like these for our boxers that bring their years of dedication and training into focus. The Olympic dream is a unique driving force for athletes and with 60 places at Rio 2016 already taken up, there is no doubt that the race for the remaining spots between so many brilliant athletes from this famous boxing continent will be thrilling", said AIBA President Dr Ching-Kuo Wu.
Top US women's boxer Claressa Shields has won all of her major competitions since the London 2012 Olympic Games, and the reigning Olympic, AIBA Women's World, American Confederation and Pan-American Champion now has her sights firmly set on Rio 2016, along with Canada's Pan-American Games winners Mandy Bujold and Caroline Veyre.
With six boxers already confirmed for Rio, Cuba's men's team will only have four representatives in Buenos Aires, all of them stars of the Domadores WSB franchise: reigning Olympic champions Roniel Iglesias and Robeisy Ramirez, Erislandy Savon and Leinier Pero.
There is great expectation on the shoulders of rising US stars Shakur Stevenson and Antonio Vargas, while the Argentine fans will want to get behind their medal hopes Yamil Peralta, Alberto Palmetta and APB star Alberto Melian. WSB stars Yoel Finol of Venezuela and Carlos Andres Mina from Ecuador will also be among the favourites to qualify, while Costa Rica pins its hopes on flyweight David Alejandro Jimenez, the first boxer from the country ever to win a medal at the AIBA World Championships.
2015 American Boxing Confederation Championships
"The strength of the field in Buenos Aires speaks volumes about the quality of boxing on our continent as we go into this important Olympic year. There are potential gold medal winners in every squad, but it is a long journey to becoming Olympic champion with a lot of bouts to win, starting here in ten days' time", said American Confederation President Osvaldo Rafael Bisbal.