AIBA Women's World Boxing Championships starts in Ulan Ude, Russia
October 2nd, 2019 / IBA, Ulan Ude 2019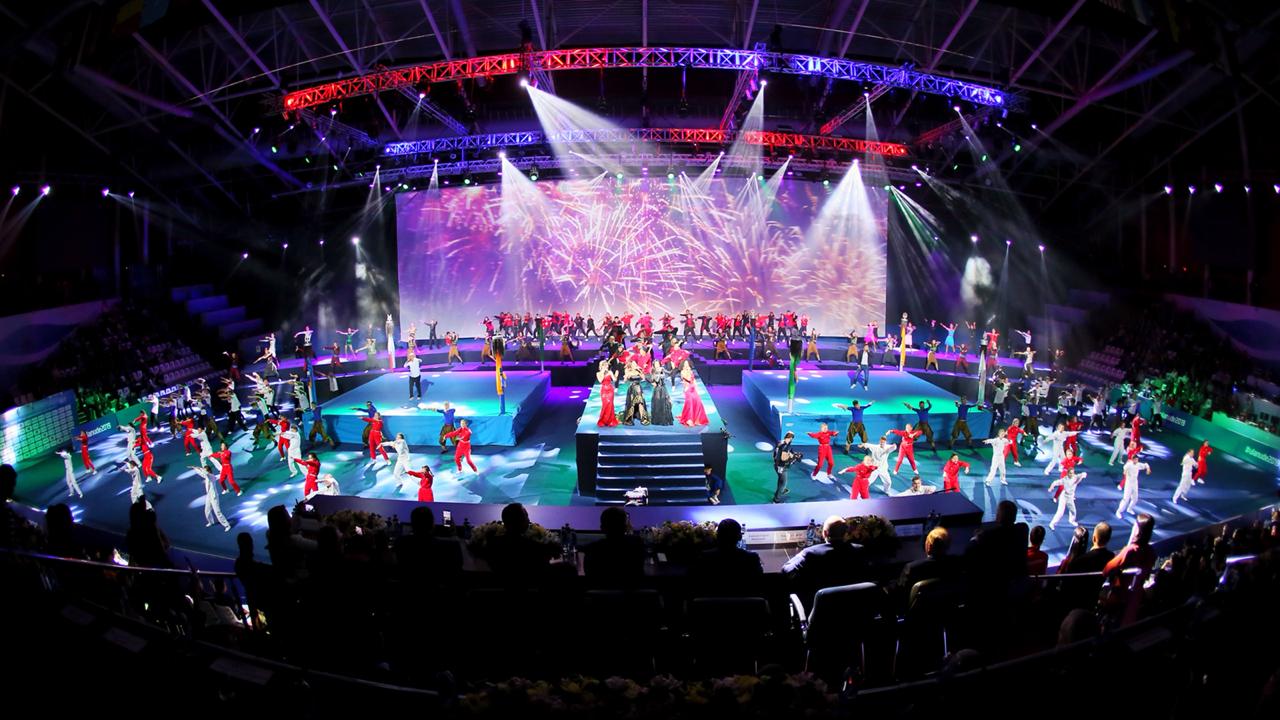 The spectacular opening ceremony gave start to 11th edition of AIBA Women's Boxing Championships 2019 in the city of Ulan Ude, Russia.
In total, there are 224 athletes from 57 countries participating. Ten days of competitions will define 10 best women athletes in the world of 2019 edition.
The President of Russian Federation Mr. Vladimir Putin made an address to all the boxing community claimed that «women's boxing has a long and eventful history, but only at the beginning of this century it received official recognition and Olympic status». He also underlined that he is sure «that the eleventh AIBA Women's World Boxing Championships will be a success».
Head of the Republic of Buryatia Alexey Tsydenov also welcomed all the participants and guests of the Championships.
AIBA Interim President Dr. Mohamed Moustahsane stated that «we expect to have an amazing World Championships with spectacular fights, great wins and outstanding emotions».
«During the last couple of years, women's boxing has been rapidly growing all over the world. A lot of new stars were born, and more star will phone in this world championship. Now with 5 Olympic weight classes all countries are giving more attention to women's boxing. Every major tournament we see how passionate our boxing countries about women are. During the tough times for our organisation, we must concentrate on our best value – our athletes. And to provide best possible solutions for their improvement. I am sure that in Ulan Ude women boxer will show their potential one year before Olympics», declared Dr. Moustahsane.
General Secretary of the Boxing Federation of Russia Umar Kremlev added, that all the presented athletes and officials «are a big boxing family». «Together, we will be able to return not only AIBA status, we will do everything possible for our athletes. We, as functionaries, will be obliged to return two weight categories for men and make sure that there are ten categories for women at the Olympics. AIBA has a very good future», he said.
An oath in the name of a fair fights on behalf of all athletes was brought by a member of the Russian national boxing team Lyudmila Vorontsova. Referees and Judges also took their oath by their representative from Canada Mrs Jennyfer Huggins.
Competitions starts on October 3d.