AIBA hosts Gender Equity Forum
September 20th, 2018 / IBA
For the first time in history, AIBA hosted its own Gender Equity Forum. The Forum welcomed over 50 participants from all over the world, including national women's boxing leaders, coaches and referees.  The AIBA Gender Equality Forum started off with a grand opening ceremony that featured welcome speeches from: Tom Virgets (CEO of AIBA), Krasen Kalev (Minister of Sport in Bulgaria), Franco Facinelli (Executive Vice President and EUBC President) and Emilia Grueva (Chairperson of AIBA's Women Commission).
The guests were then involved in an exciting programme that was led by a vibrant speaker – Gabriela Mueller, whose numerous areas of expertise mainly focus on the gender diversity issue. She started off by saying that "Gender equality, women's empowerment and unlocking the potential of women and girls has a transformative and multiplier effect in society. The full participation of women in sports, from grassroots to leadership positions, unlocks this potential. Even though Boxing is one of the sports with a transformative effect in society, it is mostly thought of as a male-dominated sport. Achieving gender equality in Boxing is essential for it to grow as a sport and an Olympic discipline".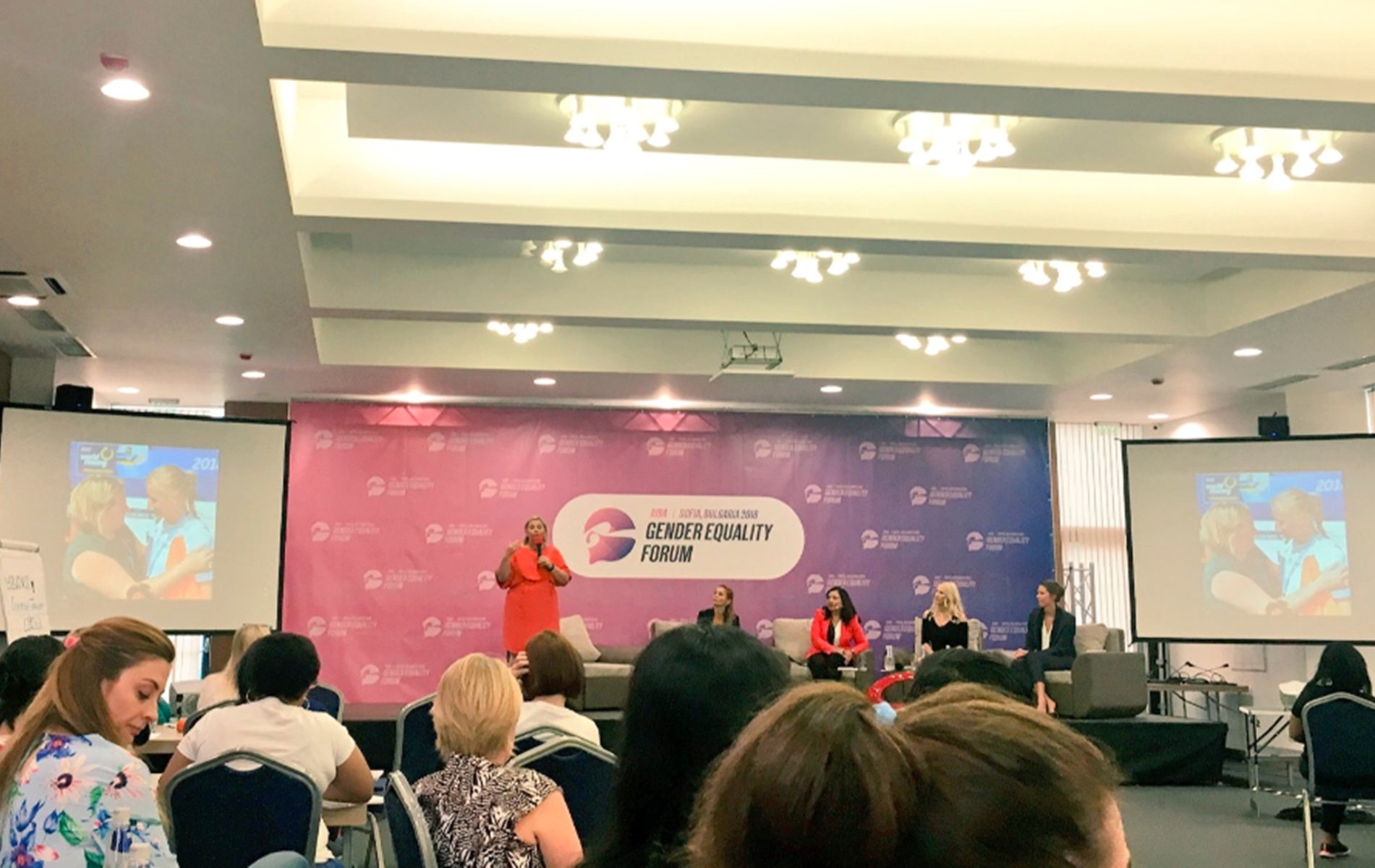 In her workshops, Gabriela introduced the audience to her highly prominent Gender Diversity and Inclusion Solutions that are backed up by 15 years of research, practical global experience and numerous studies. The main themes covered by Gabriela included: self-evaluation of leadership, Leadership style, Personal brand, Communication, Persuasion principles, Presentation Skills mentoring, sponsoring and networking.
The highlight of the AIBA Gender Equality Forum was the Panel Discussion, which sought to address the question of: "How International Federations/NOC or organizations can move from talking about Equality to actually achieving it in quality and quantity". The discussion was address by the following experts: Michelle Carpenter (CEO Irish Rowing), Daisy Lang (former professional boxer), Heloise Signe (Senior Consultant at Burson-Marsteller Sport) and Gabriela Mueller (moderator). The speakers have shared their inspirational and motivating ideas with the aim of drawing some insightful conclusions that other leaders and participants in the forum can easily remember and apply, as we all move towards a more equal world in Sports.
AIBA Interim President, Gafur Rahimov commented, "Gender equity is of significant importance to the AIBA family and a top priority for the future development of our sport. I strongly believe that sport can be used as a tool to empower women and girls both in and out of the ring, but all of us – including men and boys – need to be involved in promoting and supporting gender equity. This is not a single gender issue, this is an issue for all of humanity and one that we all need to be involved in."