Unity demonstrated at IBA Congress as Professor McLaren declares IBA's significant change and observable progress
December 11th, 2022 / IBA Congress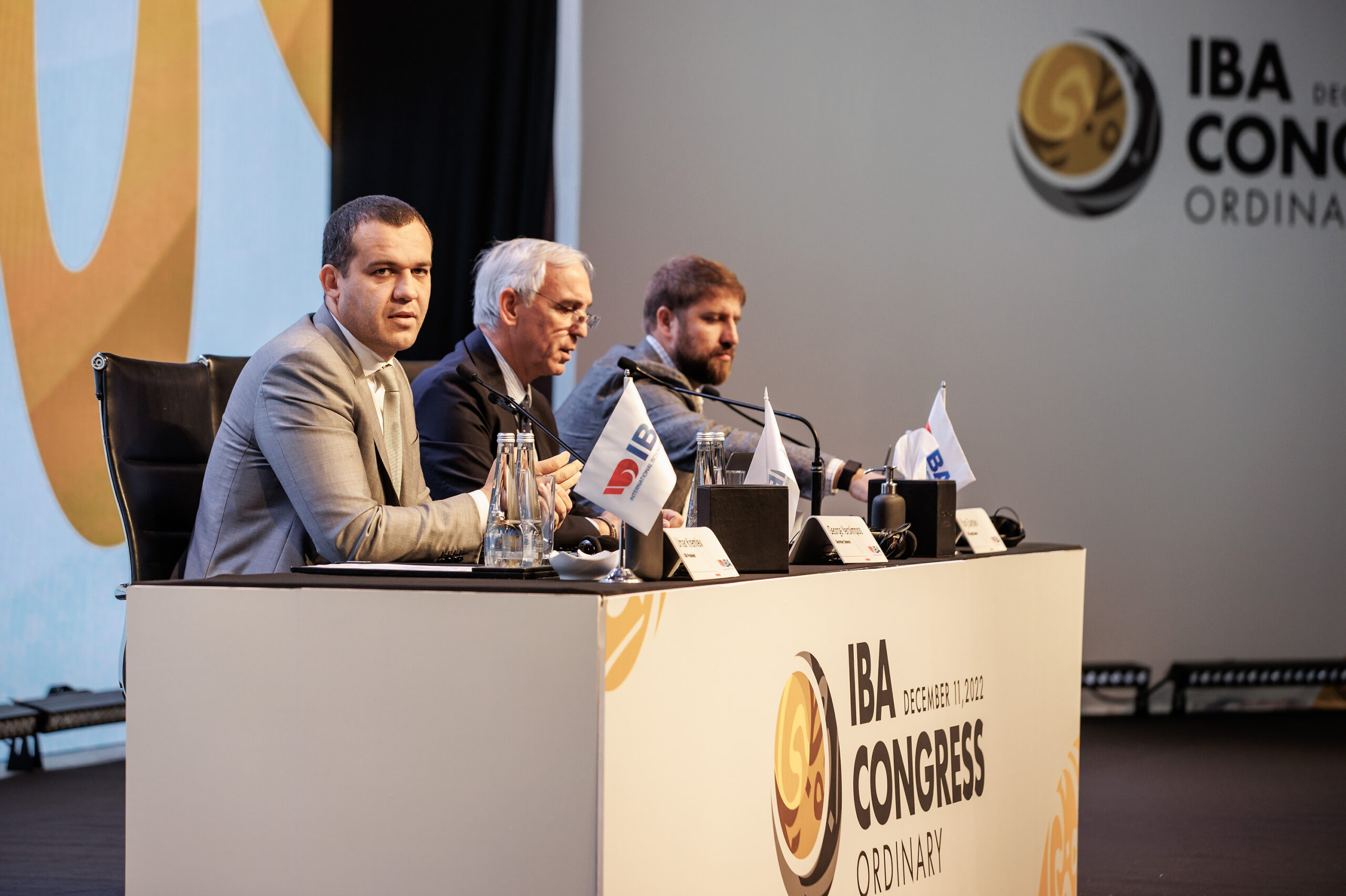 IBA Ordinary Congress 2022 has shown unity within the boxing family, who voted unanimously in favor of declaring the former President of the organization C.K. Wu persona non grata at the meeting in a hybrid format in Abu Dhabi, UAE.
Professor Richard McLaren presented his comprehensive report about the past of the International Boxing Association, formerly AIBA, and reported on the vetting processes he has done.
'IBA is changing significantly, there's been observable progress within the organization,' Professor McLaren admitted.
He also added that, according to the statistics, when the vetting processes have started in 2021, there were approximately 30% of high-risk competition officials, while as of now it is less than 5%.
Lumi confirmed that in total 112 delegates were present, 85 in person and 27 online. The delegates approved the meeting minutes of the Extraordinary Congress in Yerevan, with 99% in favor.
Addressing Congress, IBA President Umar Kremlev sent a crucial message, which was met with a round of applause.
'The IOC must hear us. We have the same goals as them, to create the best conditions for the athletes. We should fight for our sport at the Olympics. I want to stress that not a single boxer, coach or National Federation will be participating in the Olympic Games without IBA. This is a request from the boxers,' Kremlev claimed.
IBA Constitution was amended according to the Governance Reform Group recommendations, which completed the reform process for IBA. The Congress voted in favor with 95.5% of the votes.
IBA Secretary General role was elevated to CEO in a joint capacity, Vice President became First Vice-President, and the number of meetings of the Board of Directors was increased to a minimum of 6 per year. National Federations (NF) were obliged to include in their constitutions a regulatory framework preventing racism and any other forms of discrimination. Athletes affiliated with a suspended NF are not deprived of their rights to take part in the competitions under their national flag and anthem but without any symbols of the suspended NF. Annual affiliated fees are waived. In addition, NFs are not permitted to participate in any international organizations or associations other than IBA and respective Confederations without IBA's consent. In such a case, they may be subject to suspension for violation of the aforementioned.
Among other decisions, Niue Boxing Federation was admitted as the 204th IBA member with 97% votes in favor. The suspension of St Vincent & the Grenadines NF was kept with 85% in favor, and Vanuatu NF with 90% and the monitoring of the situation in both countries will be continued.
IBA Secretary General and CEO George Yerolimpos reported to Congress about the latest work done by the IBA, including sporting reforms and IBA's digital transformation.
'We are going to implement new and innovative technologies at IBA in order to ensure that boxing has the cutting-edge technology to reach our ambitious digital goals,' Yerolimpos said.