IBA President Umar Kremlev welcomed by President of Venezuela Nicolas Maduro Moros in Caracas
June 17th, 2023 / General, IBA President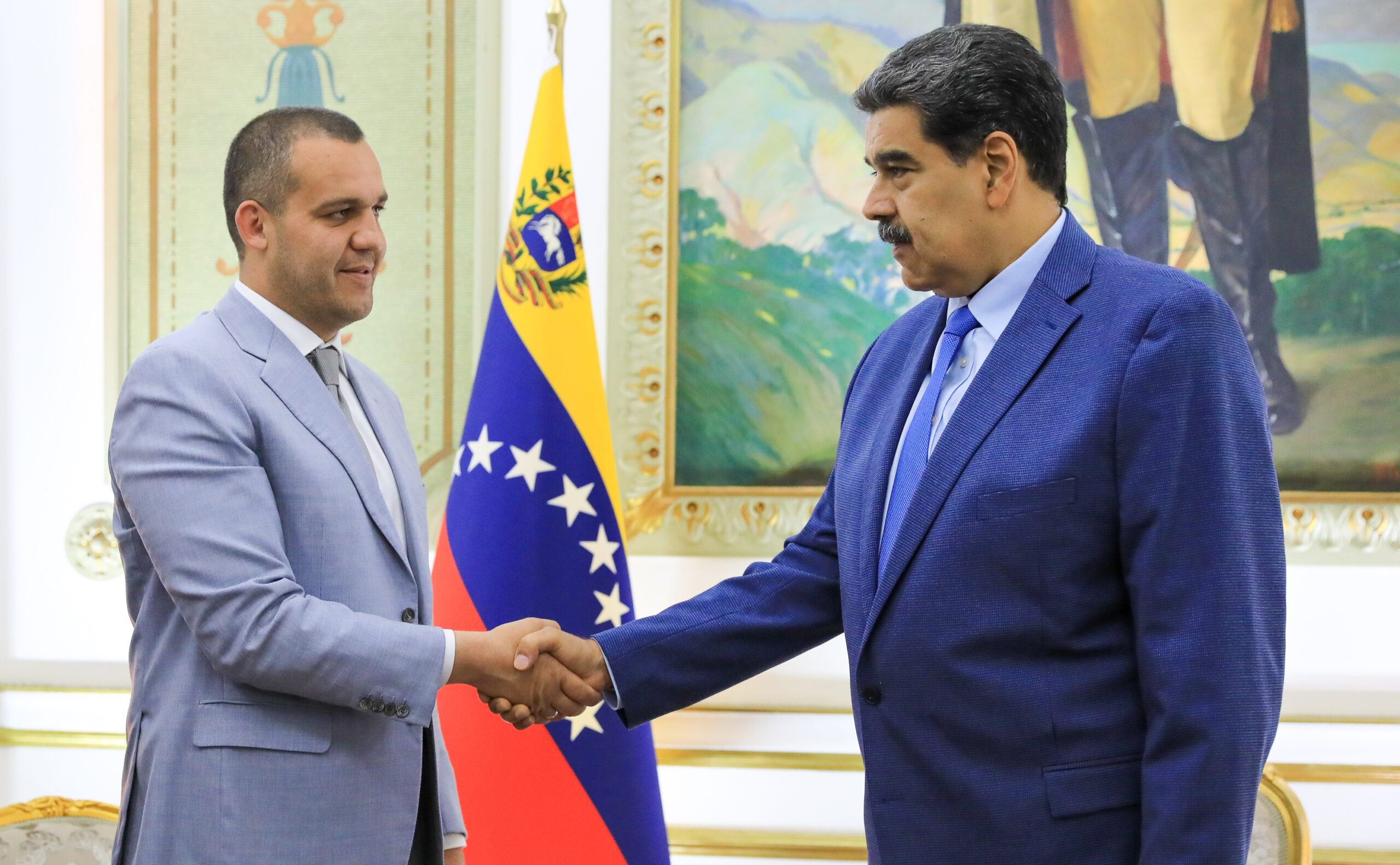 IBA President Umar Kremlev arrived with an official visit to Venezuela to meet with the highest national authorities and to discuss support of boxing in the country.
President of Venezuela Nicolas Maduro Moros welcomed Mr. Kremlev in his residency, The Miraflores Palace in Caracas. Leaders discussed the promotion of boxing and close collaboration between IBA and national sport authorities. IBA President thanked Mr. Maduro for his dedication for boxing and popularization of sports on the national level.
'Venezuelan President Nicolas Maduro demonstrated his good physical shape and energy to win in any fields. We are also primed for victory. We discussed in details next steps of the development of boxing in Venezuela, the organization of international competitions as Champions' Night, as well as the creation of a boxing center by the seashore and sports training bases in high mountain region at an altitude of 2000 meters.' IBA President said.
'As the next year will be declared as the Year of American continents in boxing, we are determined to conduct big international events in Venezuela. Venezuela has many outstanding fighters who perform at the highest level, and we need to create better conditions for them. The concept to implement boxing into school programs was also agreed. In general, we received full fraternal support from the President in all projects.' Mr. Kremlev added.
Beyond that, a meeting with the Minister of People's Power for Youth and Sports, Mervin Maldonado, took place during the visit. They exchanged different topics concerning the creation of training camp, hosting of boxing events and educational program 'boxing in schools'.
IBA President also greeted athletes of the national team during their open training and presented boxing equipment to them.
'I am happy to be here among all of you. I dedicate my soul and time to boxing to ensure a prosperous future for all members of our boxing family'. Mr. Kremlev stressed.