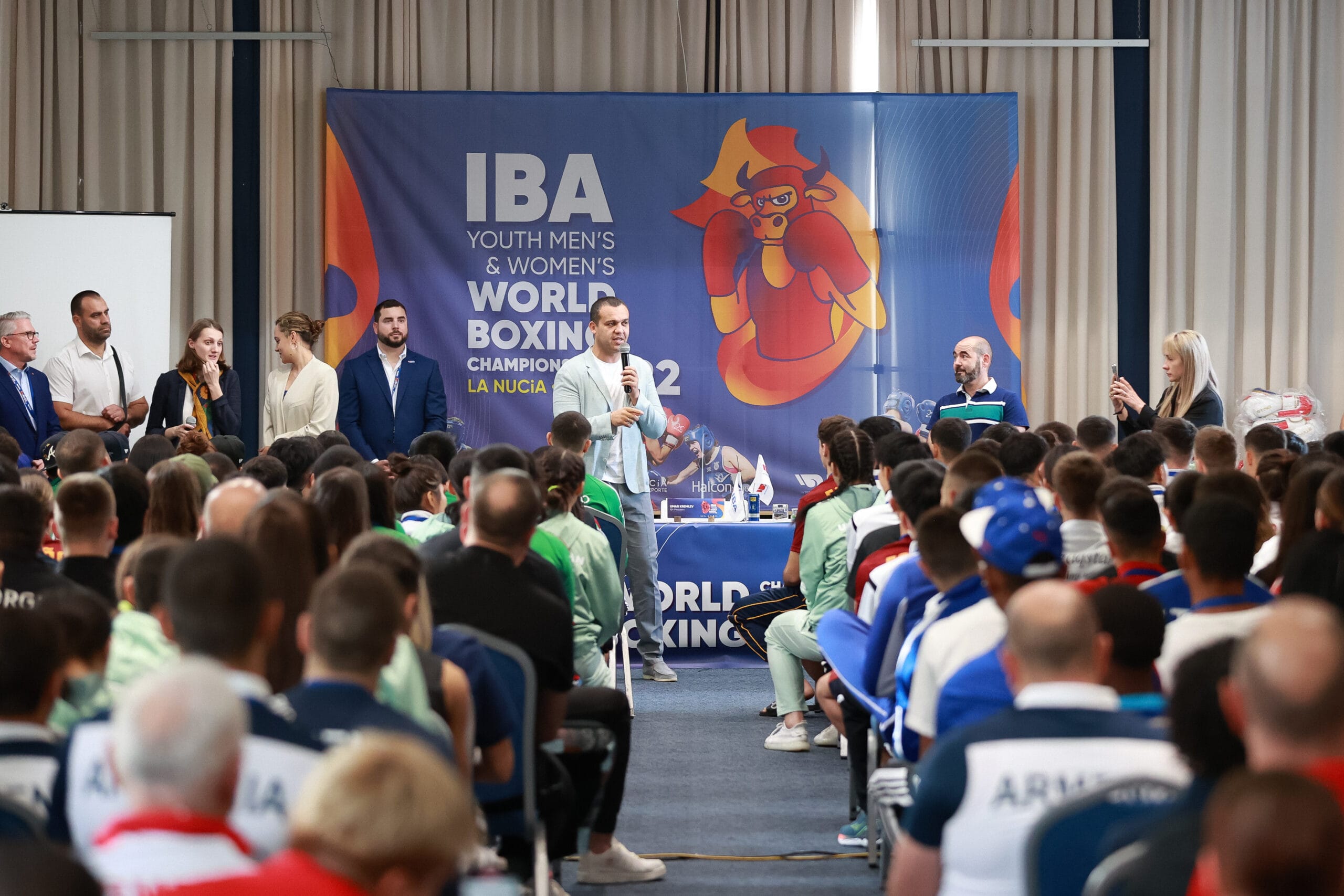 IBA President Umar Kremlev has held three important meetings in La Nucía, Spain with participating in the IBA Youth World Boxing Championships athletes, their coaches, and later with referees and judges (R&Js). He conveyed important messages to each of them, calling to unite and have a successful tournament in Spain.
'You are our future,' President Kremlev told the athletes. 'Fight here like never before to achieve your dreams. We will do our best to continue creating conditions for your further development.'
'Coaches and boxers are the main values of IBA, together with the National Federations. If there were no coaches, there would be no athletes and no boxing at all. I am here to help all of you. We cleaned our sport and saved the organization from bankruptcy. Now, we shouldn't be silent, we should fight for our rights. If we don't speak up, there will be no boxing at the Olympics. We shouldn't be afraid to prevent this crime,' he said passionately to the coaches.
For referees and judges, Kremlev mentioned that "the best of the best are gathered here to serve the sport of boxing."
'You judge not only boxing, you decide the destinies of our athletes. You should be fair and transparent in your decision for everyone, the fate of the young boxer is at stake. Take this responsibility carefully,' Kremlev concluded.
The IBA Youth Men's and Women's World Boxing Championships starts today in La Nucía, Spain.