The first day of the 66th Bocskai Memorial Tournament was held in Hungary
February 9th, 2022 / IBA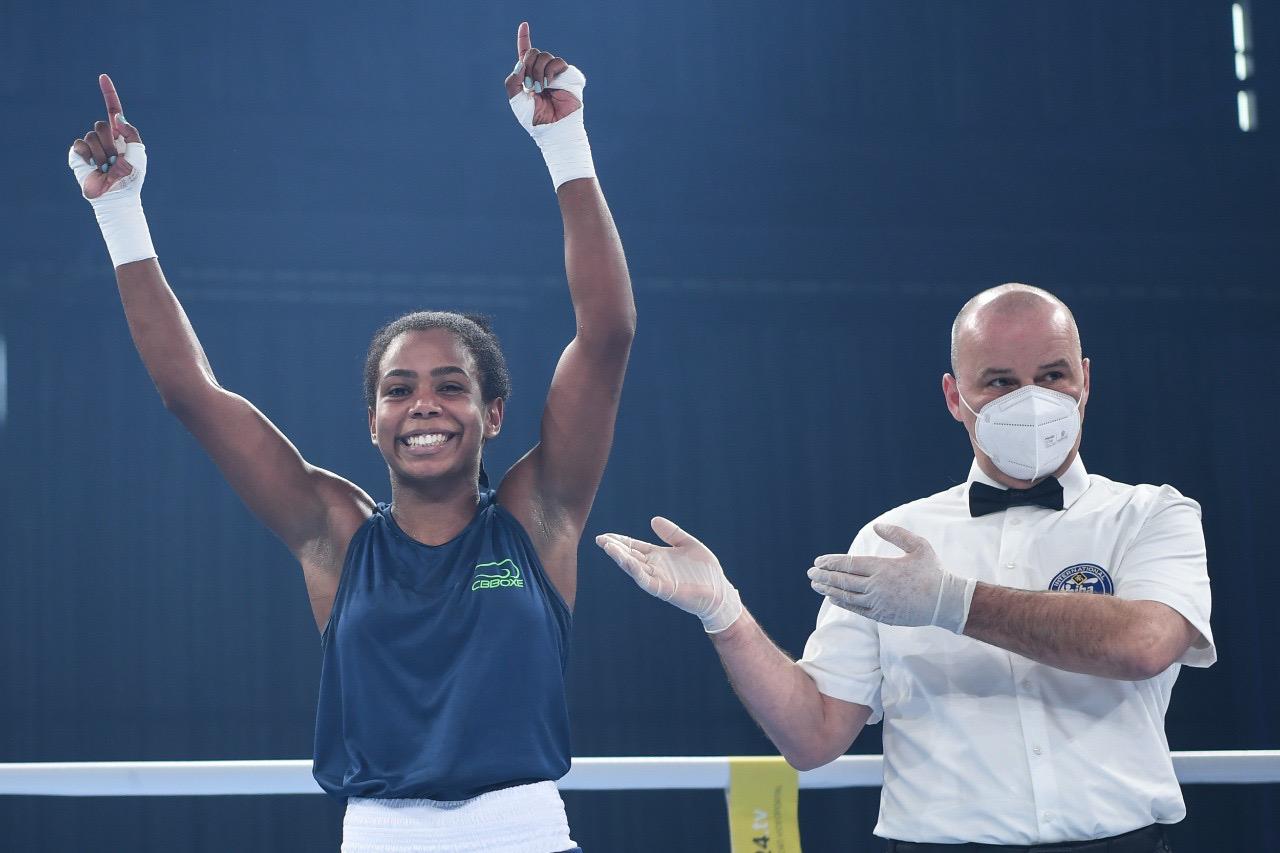 The new edition of the 66th Bocskai Memorial Tournament started with twenty contests in Debrecen, Hungary. 
Athletes from Austria, Belarus, Belgium, Brazil, Croatia, Czech Republic, England, Hungary, Montenegro, Mozambique, Poland, Serbia, Slovakia, Turkey, Ukraine and Wales are participating in the new edition of the Bocskai Memorial Tournament.
The 66th Bocskai Memorial Tournament is scheduled to be held in all of the 12 official women and 13 men weight categories. The Bocskai Memorial Tournament is one of the oldest European international competitions after the Strandja Memorial Tournament.
The Brazilian team had a training camp with the Hungarian team before the Bocskai Memorial Tournament and their boxers acclimated to the local environment in two weeks. Their women's featherweight (57kg) No.1, Jucielen Romeu claimed the gold medal at the 2021 Cologne Boxing World Cup 11 months ago and she was quarter-finalist at the Women's World Boxing Championships. She met with Karolina Tracz from Poland in Debrecen. Romeu controlled the fight from the beginning till the end and finished it with her hand raised up. 
"I am satisfied with my return to the competitions after my vacation. After the Military World Boxing Championships I did not fight, just trained therefore it was excellent to feel the return to the ring. I am going to focus on the next fights and hope to reach the final at the Bocskai Memorial Tournament," said Jucielen Romeu.
Hungary's Szabina Szucs competed at the Women's World Boxing Championships in 2014, 2016 and 2018 years and multiple National Champion. She earned a silver medal in the 2021 Bocskai Memorial Tournament. The experienced Hungarian featherweight (57kg) boxer used a strong tactic against Montenegro's Bojana Gojkovic and won her first bout.
"The first bout of the session was a walkover therefore my warm-up was far from perfect. I could do my best rhythm from the second round and I tried to slow down my Montenegrin opponent who is really strong. I landed my jabs when I felt that I could reach Gojkovic and the strategy worked well today," said Szabina Szucs after beating Bojana Gojkovic.
Turkish Busenaz Surmeneli is a World Champion and she won almost all of her recent big events in the previous years. The Turkish girl received some rest after her busy run in 2021 and returned at the Bocskai Memorial Tournament in Debrecen. She met with All Africa Games silver medallist Alcinda Panguane from Mozambique and got her first victory in this tournament.
Twenty-four contests will be held on the second competition day of the Bocskai Memorial Tournament in Debrecen, Hungary.
Bocskai Memorial Tournament Day2 Schedule
Bocskai Memorial Tournament Session1A Results
Bocskai Memorial Tournament Session2B Results