The EUBC Youth European Boxing Championships start in Budva
October 16th, 2021 / IBA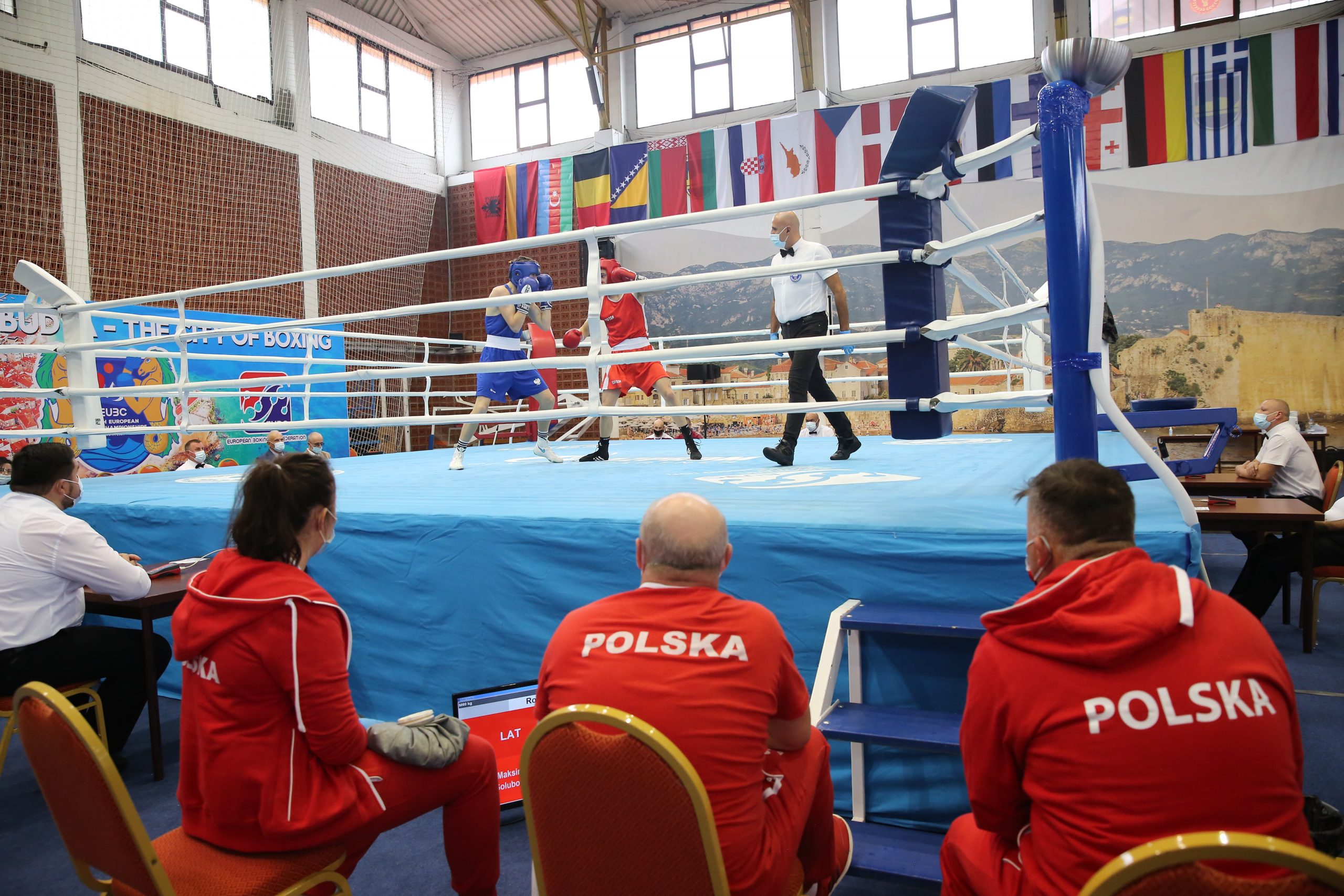 Europe's fourth continental event of the year, the EUBC Youth European Boxing Championships started in Budva, Montenegro.
The first competition day of the competition had 21 preliminary contests. The finals are scheduled to be held on October 23. Young talents who were born in 2003-2004 are eligible to attend the championships in Budva.
The event introduced the new weight categories. Women are competing in 12 weight classes: 48kg, 50kg, 52kg, 54kg, 57kg, 60kg, 63kg, 66kg, 70kg, 75kg, 81kg and +81kg, while men are fighting in 48kg, 51kg, 54kg, 57kg, 60kg, 63.5kg, 67kg, 71kg, 75kg, 80kg, 86kg, 92kg and +92kg.
Montenegro has never hosted any continental event until 2020 when the EUBC Youth European Boxing Championships became a new milestone in the country's progressing boxing life. The President of the Boxing Association of Montenegro Mr. Aleksandr Klemenko worked hard with his team to arrange another EUBC Championships in the port of Budva.
During the Covid-19 pandemic in 2020, in total 62 women and 113 men boxers from 22 countries participated in the last edition of the EUBC Youth European Boxing Championships. This year, life in the European continent turned near to normal and the interest to attend the new edition of the EUBC Youth European Boxing Championships grew. Altogether 113 youth women and 226 youth men boxers registered to attend the 2021 edition.
Polish, Russian and Italian success in men's 57 kg
The preliminary contests in the featherweight (57kg) delivered impressive bouts between experienced boxers. Poland's Marcel Materla won a high number of international junior and youth tournaments and his efforts paid off in Budva where he eliminated Serbia's Darko Djukanovic. Russia's new national team member Garoglan Khandzhanov was hungry for success in his debut and controlled his bout against Azerbaijan's Taji Taghizada. Italy's Christian Chessa also proved his talent on the opening day when he eliminated an experienced Hungarian, Mark Rozsavolgyi.
Fantastic contests in the lightweight (60 kg)
Ukraine's Danylo Dryzhak claimed the gold medal at the pinweight (46kg) at the 2019 EUBC Junior European Boxing Championships and moved up to the lightweight (60kg) following his intense development in strength. The 18-year-old Ukrainian dictated the tempo against Moldova's Daniil Golodenko and advanced to the last 16 in Budva. Denmark's Elias Idrissi is the best youth boxer in the national team who had enough experience to beat Greece's Dimitrios Nikolaou by a large margin. Spain's Salvador Flores Luque, Georgia's Saba Tkebuchava and Poland's Pawel Sulecki were also among the winners of this weight class on Day 1.
38 nations are attending the event in Budva
The registered 38 nations are the following: Albania, Armenia, Azerbaijan, Belarus, Belgium, Bosnia & Herzegovina, Bulgaria, Croatia, Cyprus, Czech Republic, Denmark, Estonia, Finland, Georgia, Germany, Greece, Hungary, Israel, Italy, Kosovo, Latvia, Lithuania, Moldova, Montenegro, Netherlands, North Macedonia, Norway, Poland, Romania, Russia, Serbia, Slovakia, Slovenia, Spain, Sweden, Switzerland, Turkey and Ukraine.