The construction of the International Boxing Academy to start in Morocco
November 30th, 2022 / General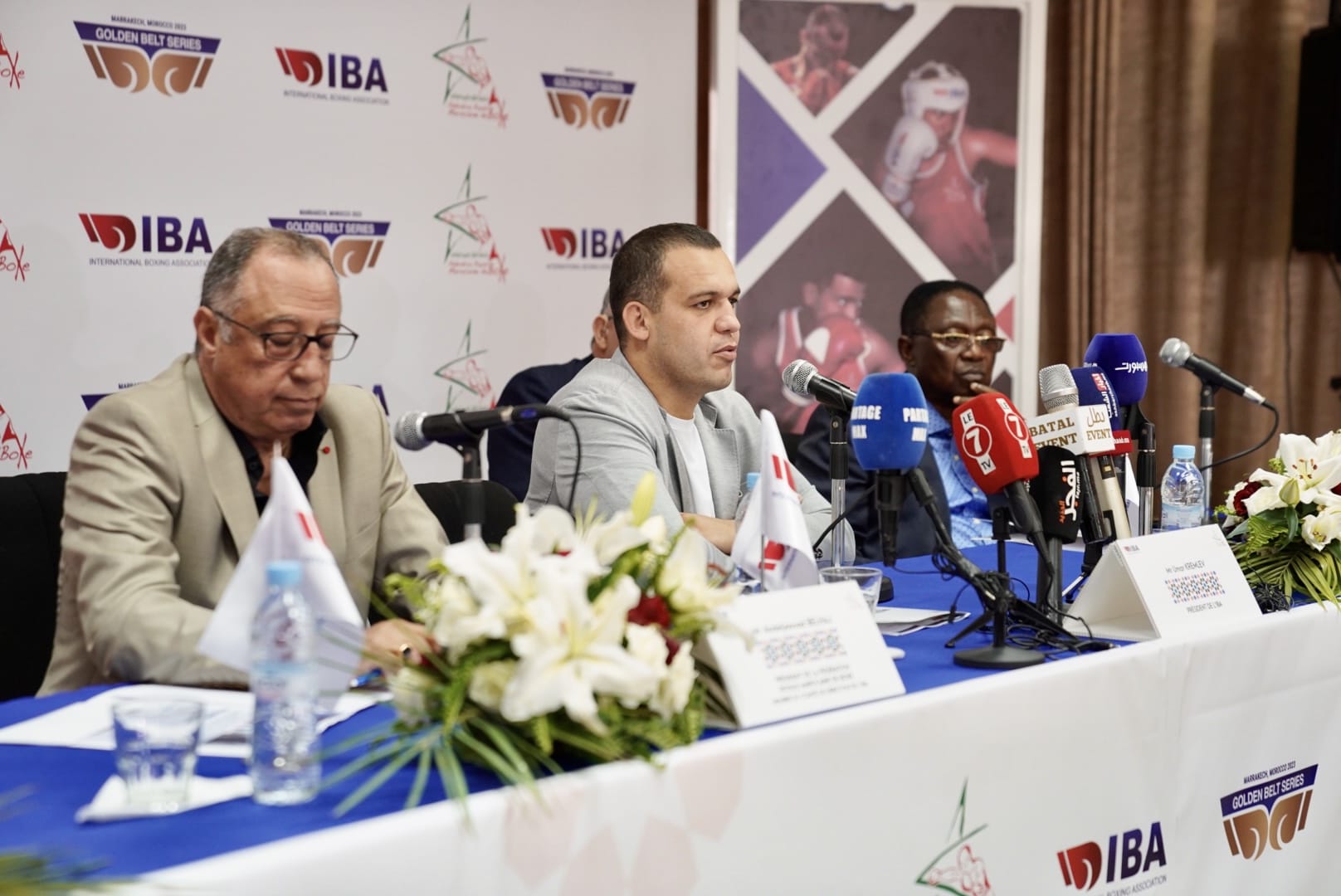 During his visit to Morocco, IBA President Umar Kremlev took part in the press conference which gave a start to the construction of the International Boxing Academy and announced the upcoming World Boxing Tour event, the Golden Belt Series tournament.
'This is the Year of Africa, and we are doing our best to create conditions on this continent. Morocco should become a central hub for boxing for all of Africa. Morocco has all the conditions for this,' President Kremlev said
At the end of January 2023, the Golden Belt Series tournament will be held here, which promises to be a big international event for the country and will give impetus to the development of boxing in the country and across the continent.
The President held meetings with Mr. Chakib Ben Moussa, Minister of National Education, Preschool and Sports, and visited the headquarters of the Moroccan National Olympic Committee in Rabat to meet President Mr. Fayçal Lariachi.
'We are glad to receive you in our country. Boxing plays a significant role in Morocco, and we welcome every opportunity to strengthen the sport. This Academy will open much more opportunities for athletes, coaches and officials', Mr. Chakib Ben Moussa said.
'We are proud of the Moroccan school of boxing, since athletics and boxing are the strongest sports in our country. We actively promote boxing to develop it as much as possible,' Fayçal Lariachi claimed.
Together with local authorities and the boxing federation, IBA President inspected the sports venue where the future Academy will be located and met with young Moroccan boxers to gift them equipment. Mr. Kremlev also presented IBA 2-stars diplomas to referees and judges following their successful ending of the course.