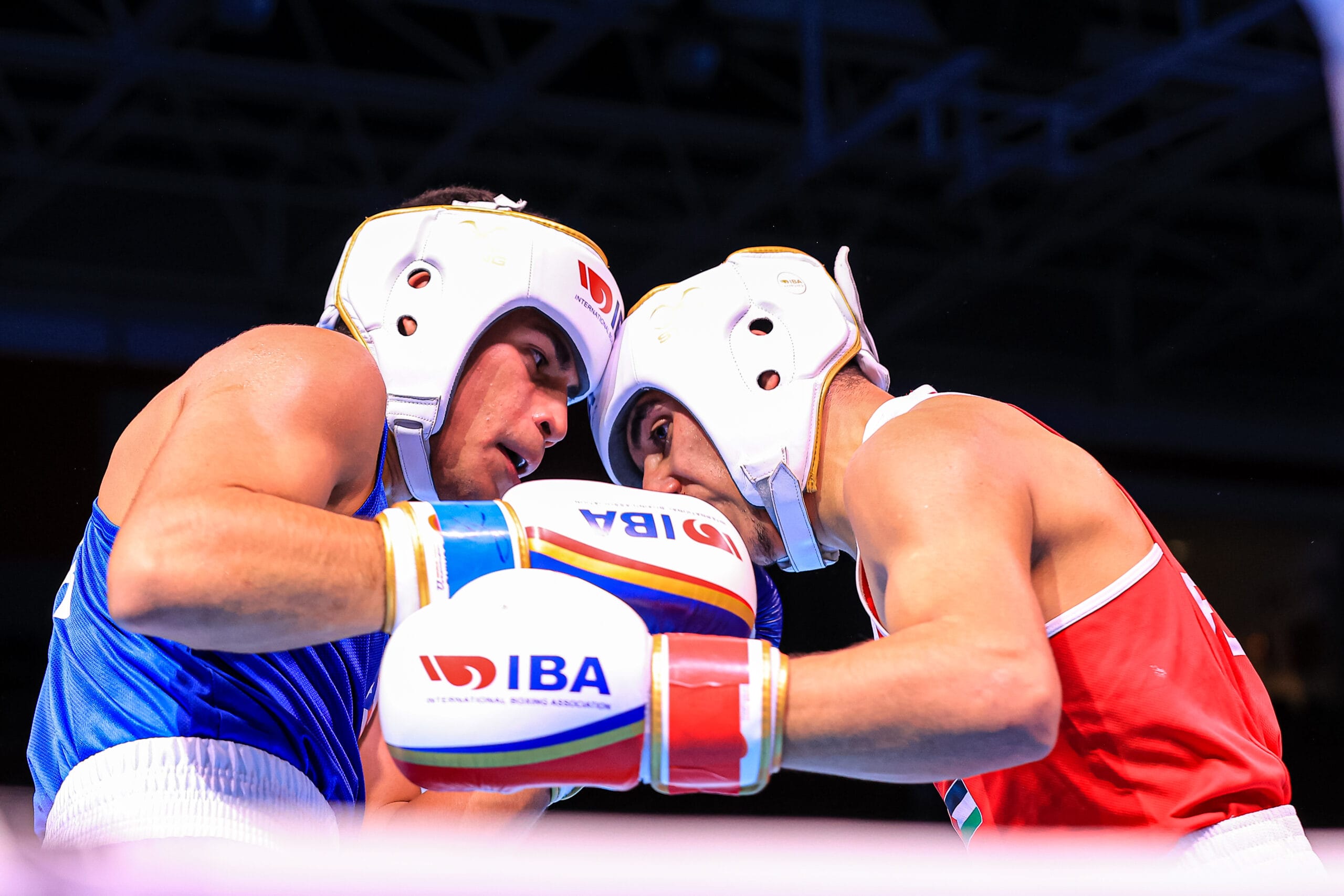 Among 73 participating countries that came to compete in the IBA Men's and Women's Youth World Boxing Championships, there are traditionally strong nations with proven results as well as countries where boxing is less developed. However, all of them are going to fight for medals in La Nucía. One of them, the Palestinian team with only two athletes, has strong hopes to advance. IBA assisted Palestinian boxers and a coach to come to the tournament and participate in it.
Head coach of the team Atta Rimawi, who brought athletes in 54kg and 63.5kg to Spain, talked about how difficult it was to raise a strong boxer in the existing conditions in their country.
'In Palestine, we did not have any single center for high-quality boxing training. IBA President Umar Kremlev has recently come to us, and the construction work of the boxing academy has begun. He is building a training center for our athletes, we are very thankful for that,' the coach said.
'We have a war in our country, which also greatly impedes us, as no budget is allocated for the development of boxing. We asked the IBA for support, so we could come to this World Championships. And we are very grateful that we got it,' Rimawi stressed. He also said that the conditions for the teams at the tournament are very well organized.
He believes that boxers from various countries should have sparring regularly, participate in training camps or give training sessions to other teams.
'This will be a great experience for them. Our boxers do not have a lot of sparring, they mostly work on their feet and on boxing gear. What is more, everyone lives in different cities, and there is no one center where they can get to work together,' RImawi told.
He is upset that there are yet no women in the national team of Palestine.
'We have only 4 men in the elite team, but no women. Some girls would like to take up boxing and try themselves in it, but as there are not enough conditions and no good place for girls to train, it is very difficult to achieve high results,' he mentioned.
The head coach underlined that they are trying to develop boxing in Palestine and putting a lot of effort into it.
'We're moving forward, but not very fast; we're just gaining experience. And we're grateful to the IBA and its President for all the help we are getting. I hope that we will leave this championships with some victories.'