Supported by the IBA Financial Support Programme, team Colombia reached finals at IBA Women's World Boxing Championships
April 6th, 2023 / New Delhi 2023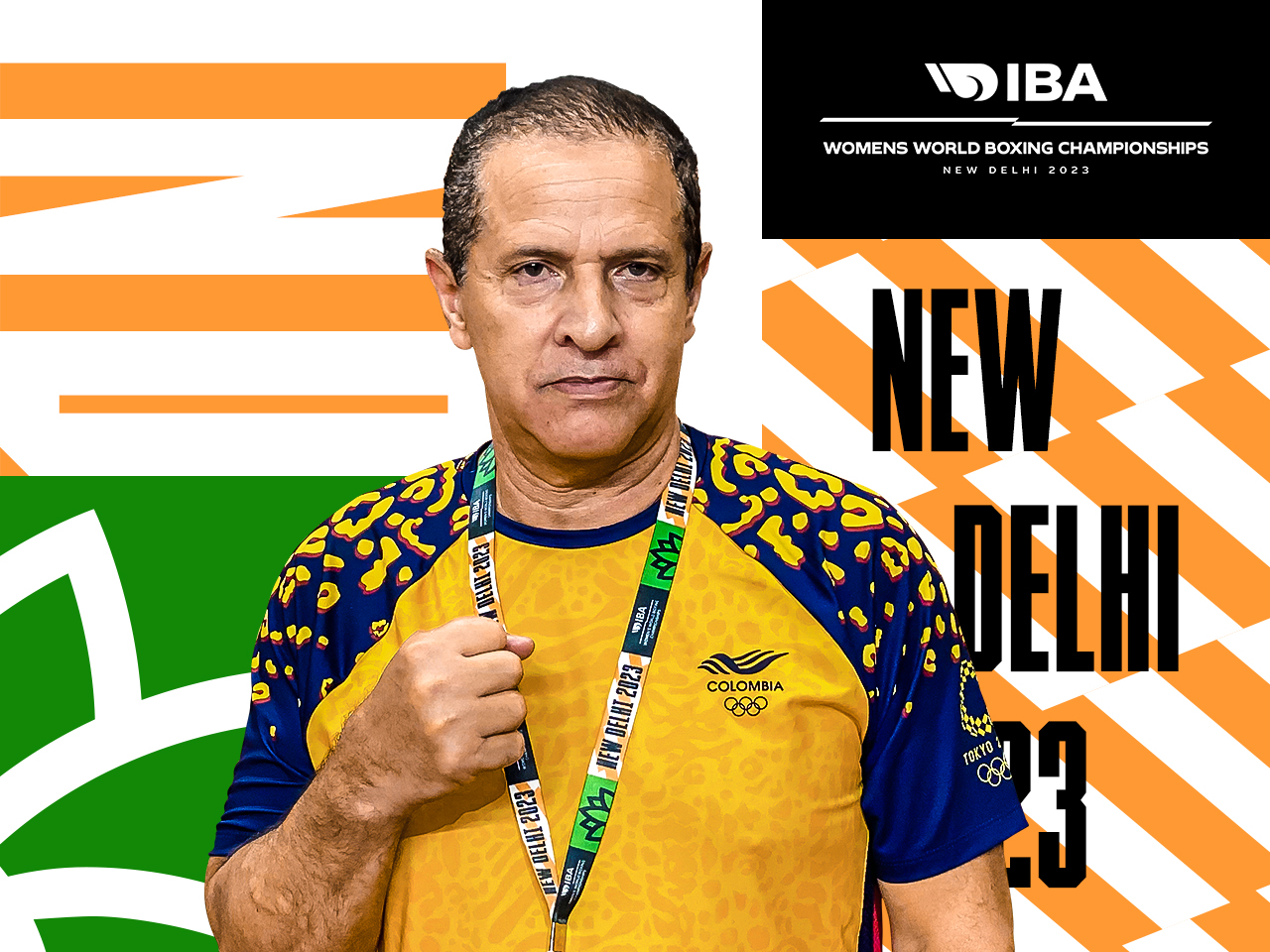 The IBA Financial Support Program (FSP) continues to help less fortunate and smaller nations to perform at the highest level of international competitions. One of the 23 countries supported by FSP at the IBA Women's World Boxing Championships in New Delhi, Colombia, made it to the very end, reaching the finals. What is more impressive, the team claimed 4 medals, including 2 silver and 2 bronze, at this edition with their9 athletes participating.
Head coach of team Colombia Rafael Iznaga Hernandez thanked the IBA for their support on what was a huge success for his country.
'We are very grateful to the IBA for providing us with the financial support to come to the event. The IBA has been supporting us also for a few other tournaments. We would like also to express our gratitude to the IBA President Umar Kremlev for his continuous support,' the Head coach shared.
The preparations were about to be interrupted due to the lack of funding, but the Colombian Boxing Federation President Alberto Torres Martinez was able to find the necessary means to support the team, including the support of the Ministry of Sport.
'We have been preparing intensively for the IBA Women's World Boxing Championships since the end of January. Unfortunately, we could not concentrate on the championships before because of the lack of funds in our National Federation. Fortunately, the President of our Federation managed to get a budget for us. We started training even harder in the gym using new experiences and organizing more sparring,' Hernandez mentioned.
The team was formed out of experienced athletes and newcomers at the World Championships level, the coach explained. This allowed the women's squad to show their best mix of experience and passion.
'We have much experience in participating in the World Championships. For Ingrit Valencia and Yeni Arias this is their fourth world tournament. For some girls, especially for Angie Paola, this is a special tournament and the first World Championships, and they already have medals,' Hernandez added.
Among the 4 medals won by team Colombia, 2 are bronzes earned by Camila Camilo in 63kg and Ingrit Valencia in 50kg. Two more, Yeni Arias in 54kg and Angie Paola Valdez in 60kg, were the finalists and runners-up.
'The girls have already won gold medals at continental championships. Now it's time they achieved World and Olympic Gold. We are proud of the boxing development in the country starting from the grassroots levels,' the coach said.
'IBA prize money is crucial for the athletes. In the past, the boxers brought home only medals from the AIBA tournaments. In our country, most of the boxers are coming from low-income families and for them, prize money is a big incentive to keep training to be able to buy houses for their parents and their own property as well,' Rafael Iznaga Hernandez concluded.