Shiva Thapa from India remained his chance alive to win his sixth Asian medal
November 5th, 2022 / General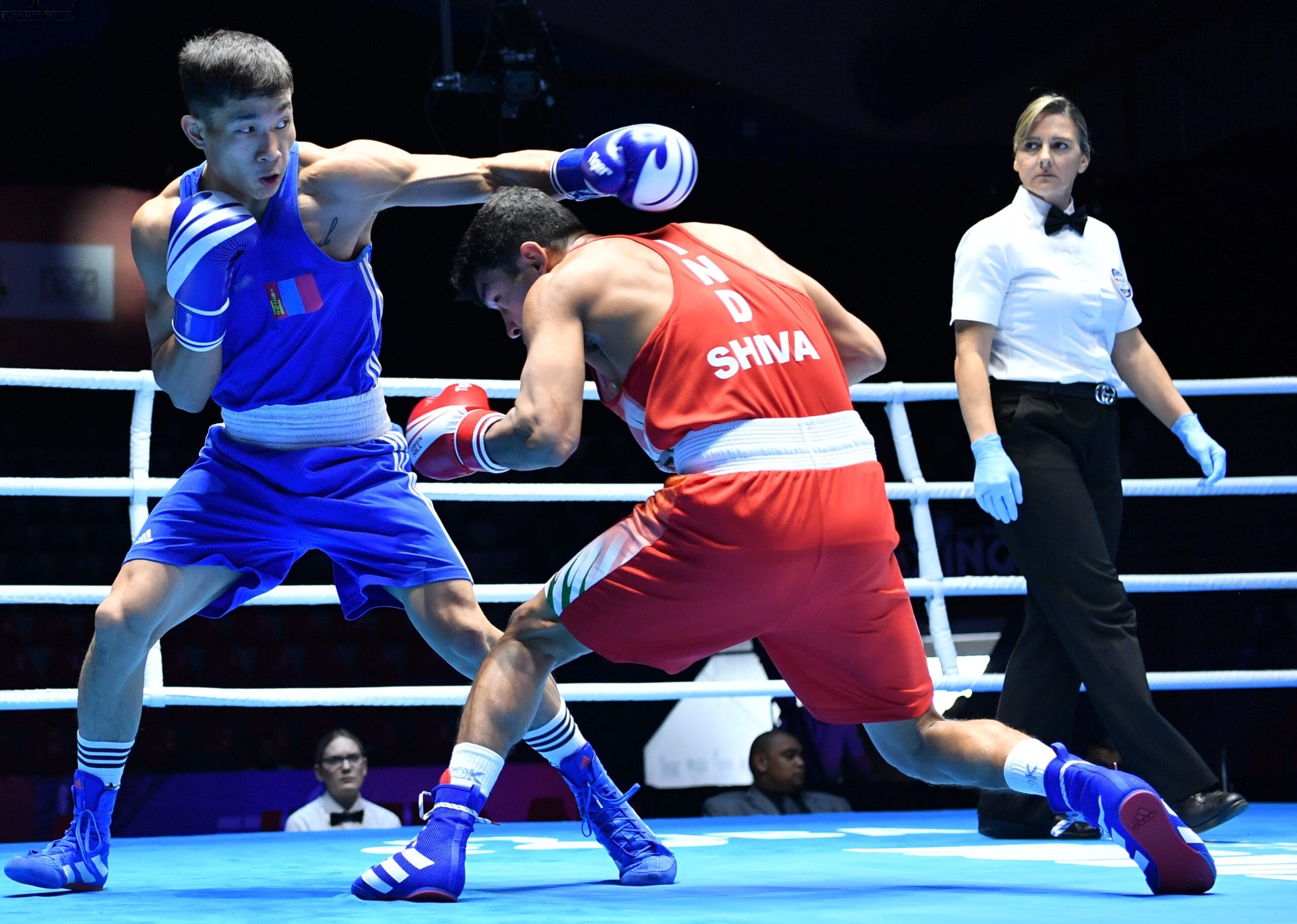 Thirty bouts featured in the fourth competition day at the ASBC Asian Elite Boxing Championships in Amman, Jordan. All of the winners secured their spots in the quarter-finals and needed only one further step for them to win a guaranteed medal in the championship. India's boxing legend, Shiva Thapa won his narrow contests and he is on the way to earn his sixth Asian medal.
Afghanistan, Bahrain, Bhutan, Cambodia, Hong Kong, India, Iran, Iraq, Japan, host Jordan, Kazakhstan, South Korea, Kuwait, Kyrgyzstan, Malaysia, Mongolia, Pakistan, Palestine, Philippines, Syria, Chinese Taipei, Tajikistan, Thailand, Turkmenistan, United Arab Emirates, Uzbekistan and Vietnam are the participating nations.
Shiva Thapa is on the way to his 6th Asian medal
Indian Shiva Thapa is a legend in his country, he is the only one five-times-in-a-row medallist at the ASBC Asian Elite Boxing Championships. The World Boxing Championships bronze medallist had a difficult bout with Mongolian Byambatsogt Tuguldur who is a younger prospect but with excellent technical skills. Thapa was slightly better in the first and second rounds but he did not have a comfortable advantage after three minutes. The 29-year-old Indian landed effective hooks in the third round and his skills were enough to beat the Mongolian boxer.
"I started a bit slowly today, I think I worked better round by round in this opening contest. I am sure I can deliver my best as next in Amman," said India's Shiva Thapa after the Round of 16 contest.
Bakhodur Usmonov eliminated an unbeaten Thai athlete
Thailand SEA Games winner Somchay Wongsuwan and Tajikistani 2019 ASBC Asian Champion Bakhodur Usmonov both have eight-nine years of experience in the international competitions and their contest was one of the most anticipated ones in the fourth day of boxing. The Thai won all of his national and international bouts this year while Usmonov boxed among the professionals as well. Wongsuwan moved a lot on foot to avoid the Tajik attacks but Usmonov was near all the time and pressurized the Thai. Wongsuwan was a hard target in the second round and he found the best counter-attacking angles in their. Usmonov pulled himself together in the third round and his final efforts were enough to turn back this final-level bout.
"I gave in everything in the third round to turn back this important fight. I am seriously tired after this contest but now I have time to rest before the quarter-finals," added Tajikistan 2019 champion Bakhodur Usmonov.
Unubold defeated a bronze medallist from Dubai
Mark Lester Durens from Philippines was a newcomer in the international stage by the time of the ASBC Asian Elite Boxing Championships in Dubai last May and claimed a bronze medal there. His first opponent in the Round of 16, Mongolian Orkhontungalag Unubold also achieved a bronze in Dubai as a debutant but increased his experiences in several further events. The 23-year-old Mongolian opened the first round better and finished it with excellent hooks to take the strong advantage. Unubold was still busy in the third round, he stopped the smaller Filipino boxer's attacks and he joined the last eight in Amman.
"I am so excited that I can compete in another Asian Championships, this is my third one within one and half years. It was a difficult first fight but I felt that I was better in each of the three rounds," said Orkhontungalag Unubold.
Carlo Paalam from Philippines is back on track
Carlo Paalam achieved a fantastic silver medal at the Tokyo Olympic Games but he did not box since that competition. The ASBC Asian Elite Boxing Championships is his comeback to the international stage after his long break and he competes in Amman at the bantamweight (54kg). The 24-year-old Filipino had the clear vision in this contest and he followed the instructions of his coaches and defeated Dovlet Muhanov from Turkmenistan using his short distance punches.
"It was amazing to return to the boxing events and I believe that I deserved this success. We discussed with the coaches that my opponent is too tall so I worked from a closer distance today," said Carlo Paalam following the bout.