New projects for the development of boxing in Tajikistan are to follow
October 7th, 2021 / IBA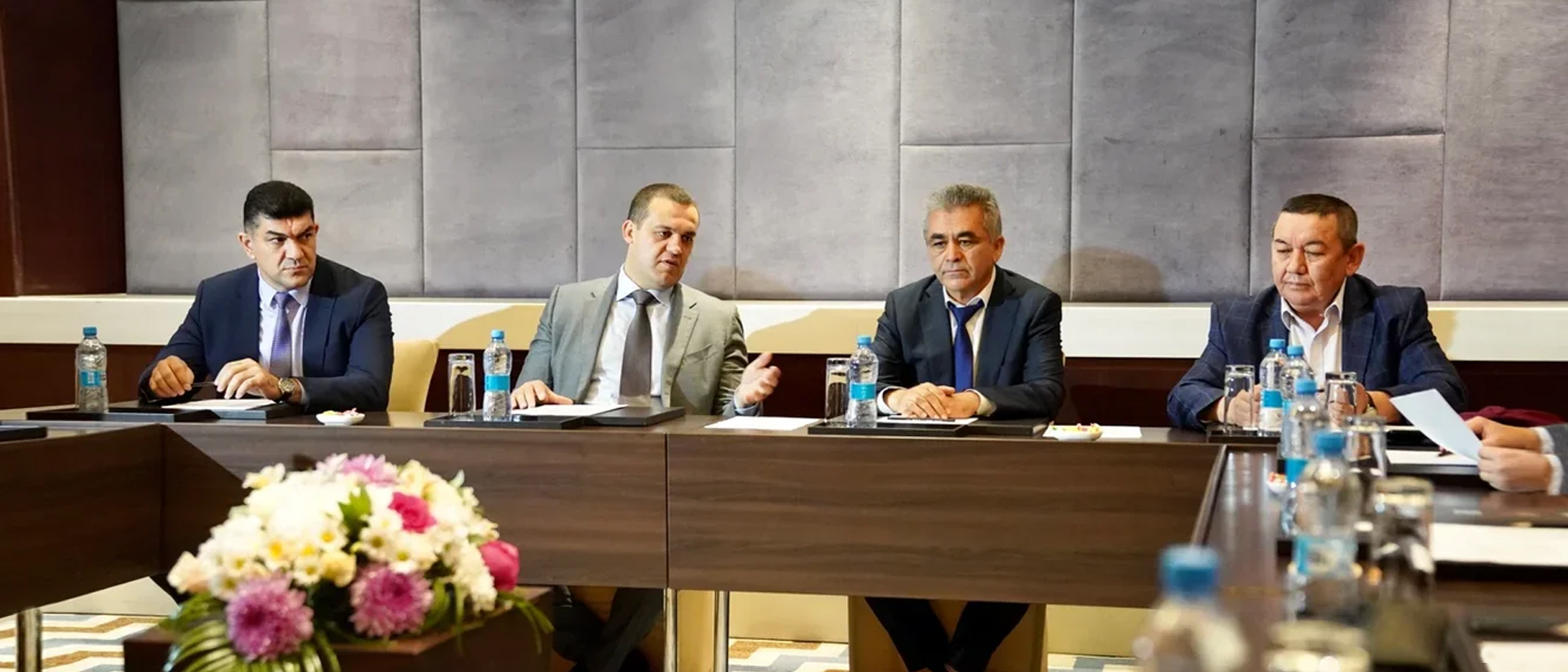 AIBA President Umar Kremlev held a meeting with sports officials in Tajikistan to discuss the state of boxing in the country.
'AIBA would like boxing to become one of the most popular sports here. Tajikistan has a high potential in boxing and a good history of great athletes. The most important is to develop the sport. With the support of AIBA, Tajikistan can improve the qualifications of the specialists, exchange experience, hence perform better at the international level,' Mr. Kremlev said.
'I hope to see Tajikistan representatives in the AIBA Committees. Let's educate specialists, hold international seminars for referees and judges, so they can perform well on the international arena.'
'We need to start with national boxing competitions on a regular basis, for example, to establish Boxing Cup and gradually conduct international competitions', added AIBA President.
It was also discussed that Tajikistan has great conditions for the establishment of training camps because of the mountains area and fresh air.
'This is a great honor to welcome AIBA President in our country. We have a long tradition of boxing. We are full of readiness to develop it and to raise a new generation of boxers. With your support, we are confident that our country can compete at the highest level, 'Mr. Dilshod Nazarov, First Deputy of Committee of Youth and Sports said.
The President of the Boxing Federation of the Republic of Tajikistan Mr. Beg Sabur claimed that they will put every effort to find new prospects.
'We will start searching for new talents in villages and small cities. Our goal is to encourage more regions of the country to develop boxing,' he added.