Junior World Champions from Cuba, Romania and the USA return to Saint Petersburg with their sights on Youth titles
November 20th, 2016 / IBA
Three exceptional talents to emerge with gold from last year's Junior World Championships, Cuba's Dainier Pero Justiz, Romania's Cosmin Petre Girleanu and the USA's Marc Castro are back in Saint Petersburg and looking to add the 2016 Youth World Boxing titles to their collection. The Light Heavyweight, Pinweight and Bantamweight Junior Champions spoke to AIBA to tell us about the people behind their early successes and their hopes and aspirations for the future.
Does your victory here last year give you some added confidence heading into the Youth World Championships?
Dainier Pero Justiz: It does, but as much as that result last year, what has brought me the most confidence heading back to Saint Petersburg is the level of preparation that I have been going through with my coaches for this competition.
Cosmin Petre Girleanu: I want to be the World Champion again. I train every day like a World Champion and I am mentally and physically prepared to be the number one again. For me, second place means nothing.
Marc Castro: I flew out for a training camp with the rest of the team and we are all highly motivated to help each other improve and are hungry for more gold medals in Saint Petersburg. I expect Team USA to shock a lot of people once again and win more gold medals than last year at the Juniors.
What do you remember about winning Junior World gold last year in Saint Petersburg?
MC: It was a great feeling after all those countless hours of training, those early mornings, late-night runs and training sessions, it was all worth it. In the final I faced a very good Cuban opponent, but I had the gold medal in my mind and I wasn't going to stop until my hand was raised. I knew I had to give it my all to win that medal and I was actually boxing with a fractured left hand a year ago.
What are your hopes and expectations at the tournament and in the future?
DPJ: I want to win the gold again in Saint Petersburg but my biggest ambition is to represent Cuba at the Tokyo 2020 Games and to bring home Olympic gold.
What is the best advice you have ever been given?
DPJ: All of my coaches and teachers instill the importance of discipline, of never missing a single training session and always working hard, and respecting my opponent.
CPG: My best advice always comes from my coach, Ilie Captari, and from my friends. They are always telling me that I am number one.
What is your biggest motivation and who is your boxing idol?
DPJ: My greatest motivation is joining the Cuban boxing team and becoming part of the Cuba Domadores World Series of Boxing side. My idol, and the person who gives me the biggest motivation to keep practicing and training is my brother, Leinier Eunice Pero Justiz.
CPG: What motivates me is wanting to prove that I can surpass my idol, Manny Pacquiao. He is always an inspiration to me.
MC: My father leads my training preparations and we are practicing and concentrating on being able to adjust better to my opponents' styles during the fight. I'm working really hard but my inspirations are always my father and God. Without God I wouldn't be here today.
What advice do you have for other aspiring young boxers?
CPG: I want to tell everybody that boxing can change your life. All you have to do is to train very hard. My motto has always been that boxing is 10% inspiration and 90% hard work.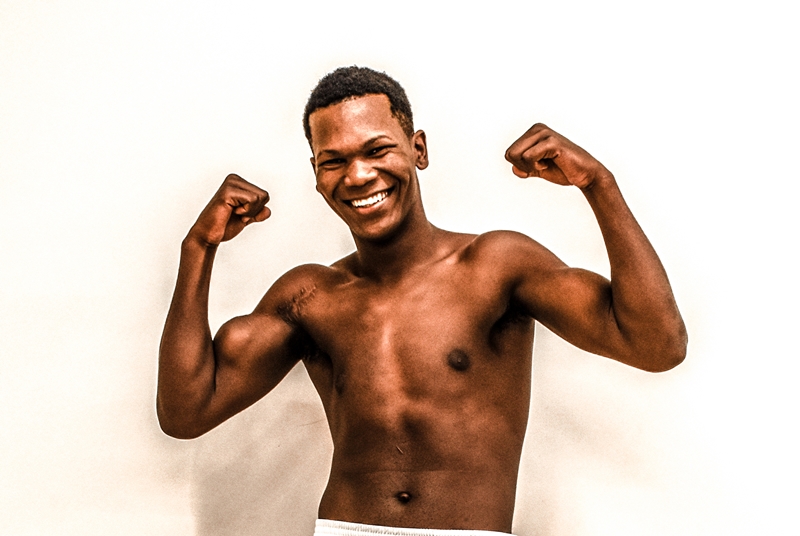 Cuba's Dainier Pero Justiz