Irma Testa: We feel home in IBA
October 22nd, 2022 / Interviews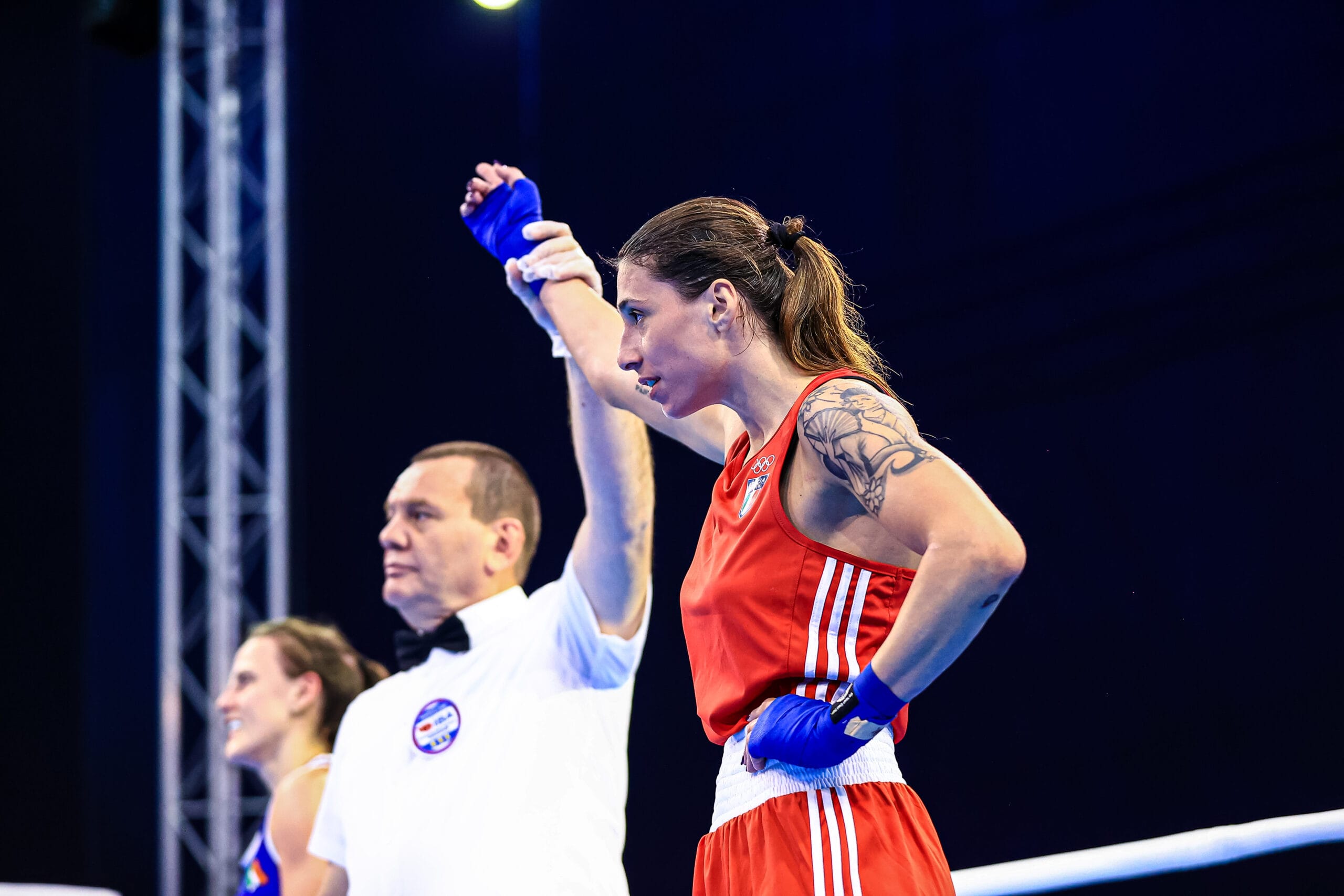 Irma Testa, IBA Women's World Boxing Championships silver medalist and the finalist of the EUBC European Women's Boxing Championships in Montenegro, shared her thoughts about the current tournament and expressed her opinion on the changes that had been made by IBA. As a member of the IBA Athletes Committee, Irma pays a lot of attention to the conditions created for boxers.
About the level of organization of the EUBC European Women's Boxing Championships
The organization is beautiful. I see all the best women boxers here and we have all that we need – transport, food, and training conditions. Everything is really well organized.
About the level of the opponents
Today I am going to have a hard fight because my opponent is a really experienced and tough boxer, we met in the ring before and she knows me. But I know her too. So it is going to be a fight of mentalities. My previous opponent was younger and she was different but she really made big progress. I know that because I fought her four times, and every time she got better and better.
If we take a look at all the finalists – they are really elite athletes and they are to shine bright on the boxing scene. But those who finished their performances earlier in these Championships are also very talented athletes, they have everything to become champions. For example, my teammate Giordana Sorrentino (50 kg), won a bronze medal at the Mediterranean Games, she is a future champion, I am sure.
What should be done for athletes
We want to fight, we want to take part in the different championships. Our work is to train hard. Every day, two or three times a day. We want to go to the Olympic Games, it is our dream, and we work for that. Boxing should stay in the Olympic program, and the organization did a lot for that. Right now, conditions for boxers are very good. We have prize money which gives very good opportunities to the athletes who are training hard and have no possibility to earn money, to work somewhere else. So I think IBA created perfect conditions for boxers right now. If we compare the situation in which AIBA was several years ago with the IBA nowadays, we will see how much better it is now. Now IBA works for athletes, not for politics. We feel at home in IBA, we know that our organization is taking care of us, supporting us and protecting us.