IBA reveals dynamic brand identity for Men's World Boxing Championships 2023 in Tashkent
April 14th, 2023 / Tashkent 2023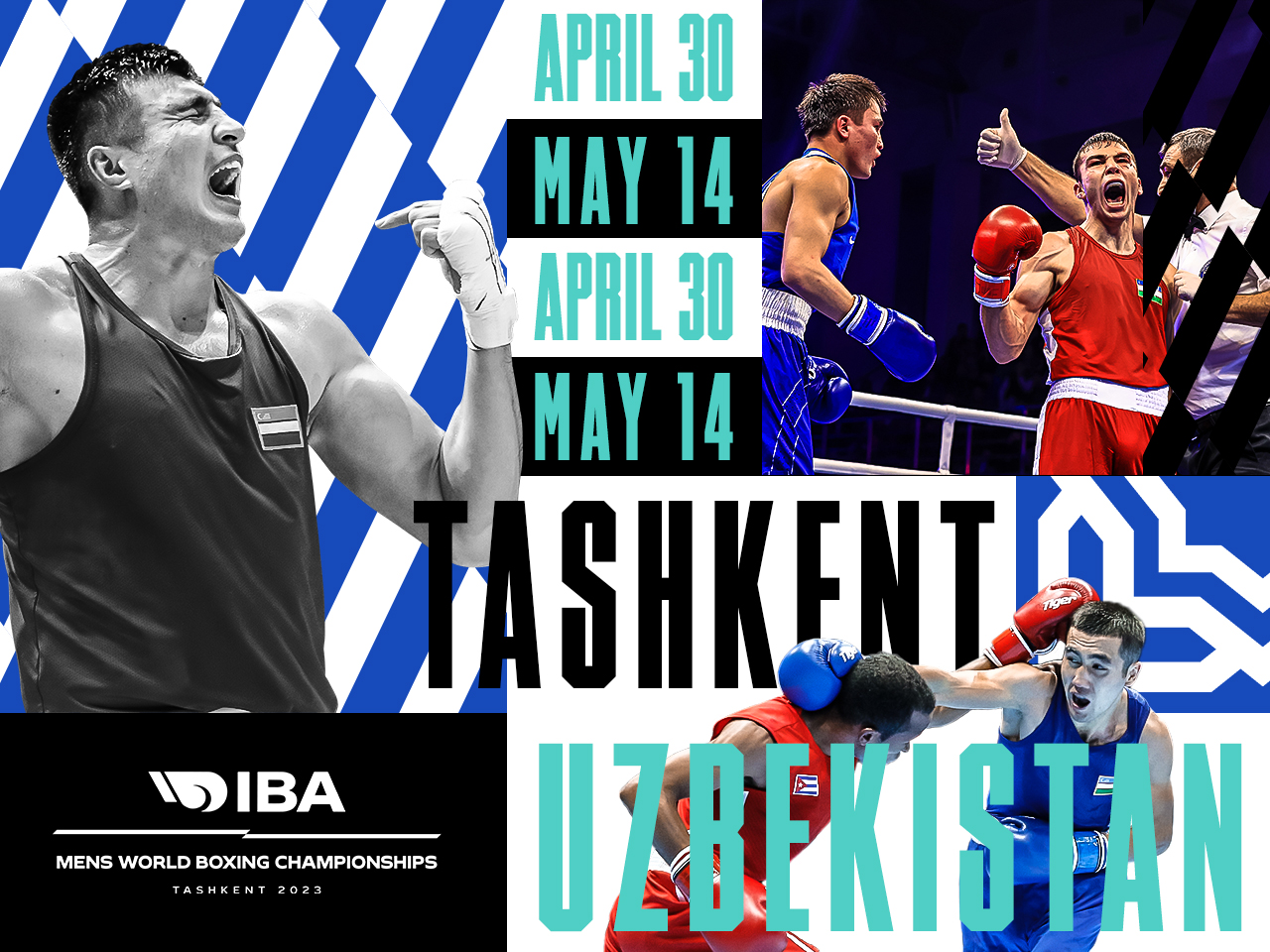 The International Boxing Association (IBA) has pulled back the curtain on the brand identity for the Men's World Boxing Championships 2023, which will be held in Tashkent from April 30 to May 14. This exciting event will showcase the remarkable strength, speed, and agility of the world's top boxers and will feature a distinctive and dynamic visual identity designed to leave a lasting impact.
WePlay, the growth agency behind the new brand identity, has crafted a striking and disruptive visual representation of the IBA Men's World Boxing Championships that embodies the values of boldness, dynamism, and contemporary design. The aim is to engage and shake up the industry with a unique style that commands attention.
George Yerolimpos, IBA Secretary General and CEO, expressed his excitement about the brand identity unveiling, stating, 'Our goal is to take the World Championships to the next level by putting the IBA brand on the map with the strongest fighters and the fairest judging. The new brand identity reflects the event's vision and mission to dominate the ring with fearlessness, captivate fans and followers, and grow the sport.'
The brand identity for the Men's World Boxing Championships 2023 is rooted in three guiding principles: anti-design, disruption, and adaptability, ensuring that all visual communications are aligned with these values. The result is a powerful and cohesive brand that honors Tashkent's unique cultural identity while also celebrating the event's global significance and daring spirit.
Boxing fans can look forward to an unforgettable experience as the Men's World Boxing Championships 2023 showcases the highest level of technical and tactical boxing. The event will offer not only entertainment but also the opportunity to witness the art and science of boxing in action, bringing together fans, followers, and stakeholders from all over the world.
Seven defending World Champions are among those, who will fight for glory in Tashkent, including Sofiane Oumiha from France, Tomoya Tsuboi and Sewonrets Okazawa from Japan, Loren Alfonso from Azerbaijan, Saken Bibossinov from Kazakhstan, Yoenlis Hernandez Martinez and Julio La Cruz from Cuba to shine in the ring again. Many more medallists from various World Championships editions are going to be in action where strong newcomers at the international stage and experienced participants are going to challenge the titleholders.
Doubled prize money fund of $5.2 million USD is at stake, with gold medallists receiving $200,000 USD. For runners-up, the prize is $100,000 USD, and each of the 3rd places is awarded with $50,000 USD.