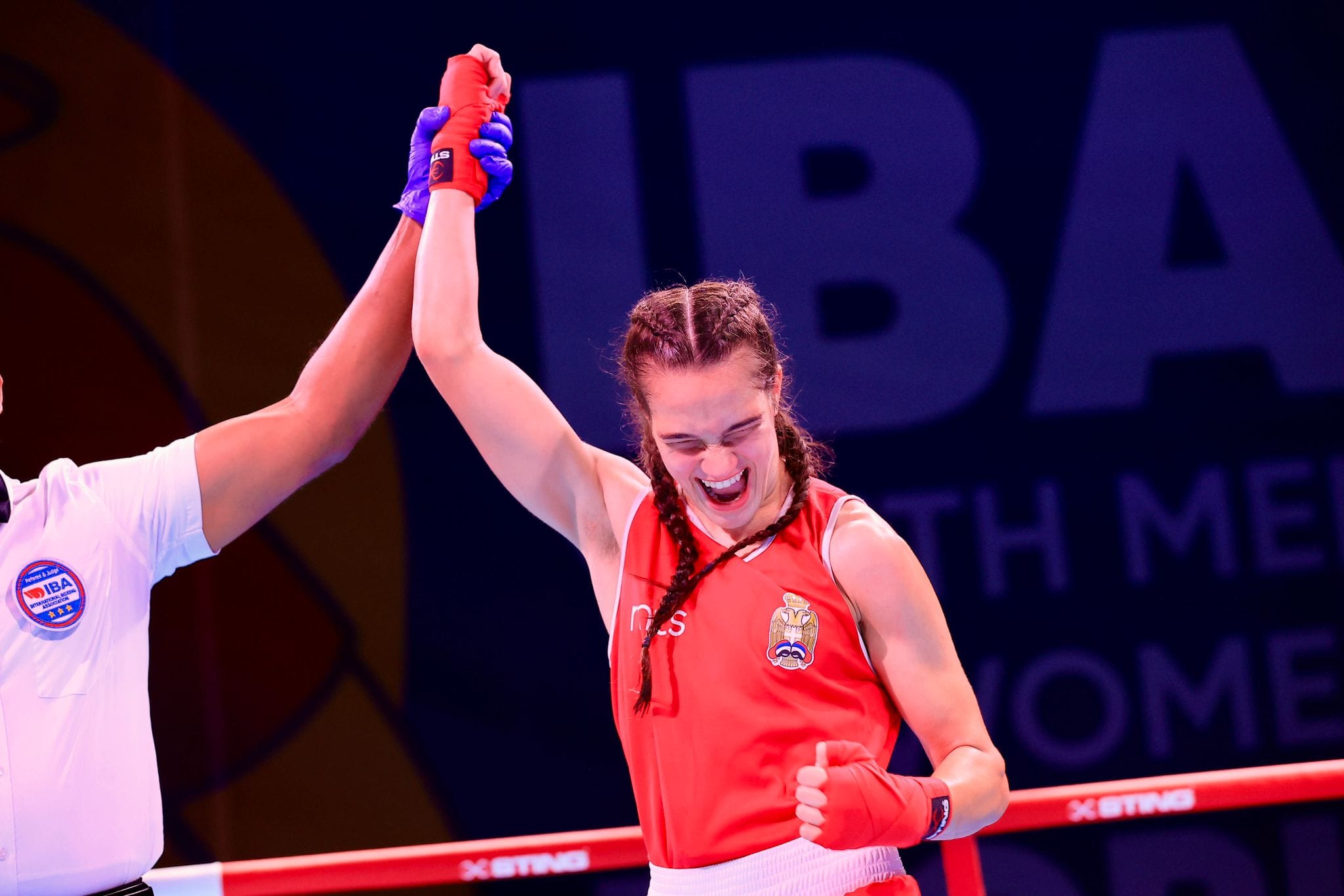 Twelve newly crowned IBA Youth World Champions earned their well-deserved medals today in spectacular fights at the Ciudad Deportiva Camilo Cano arena in La Nucía, Spain.   
Gulsevar Ganieva from Uzbekistan celebrated the first victory of the day in the women's 48kg category. She won Bhawna Sharma from India with a unanimous decision. After the first round, Ganieva had an advantage on three of five scorecards. She won unanimously in the second round and was able to keep leading until the end of the fight. 
In men's 48kg, Ronel Suyom from the Philippines met with Indian Vishvanath Suresh. Both athletes demonstrated impressive speed in the ring in their exchanges. The Indian was more precise in his punches and took a lead that he could keep until the end. He won with a split decision 4-1.  
'I am very happy I got the gold and this is my last youth tournament. My parents will be very happy, along with my people from the village and everyone else who supported me. The opponent was good, but I faced tougher bouts in the earlier stage of the tournament. I am very excited that I won the bout unanimously,' Suresh told.
Sofie Vinther Rosshaug from Denmark started her campaign in the final of women's 50kg with strong support from the tribunes. However, her opponent, defending Youth European Champion from Serbia Sara Cirkovic was way stronger in this fight. 18-year-old Cirkovic secured a lead after two rounds, and in the third, she finished a victorious fight in a confident manner being untouchable for her rival. 
'I can't say that I didn't expect the gold because since we started, that was the only thing on our minds, and we really prepared a lot, I think we deserved the gold. This is my biggest success so far, this year I won European gold and was declared the best female boxer at the European Championships. This year passes without a single defeat and I had 21 bouts,' Cirkovic said emotionally. 
In the next fight of the evening, Mexican met Cuban in men's 51kg. In the spectacular fight between Ari Bonilla and Ewart Andres Marin Hernandez, the Mexican led the bout and celebrated his first international victory with a split decision 4-1. After the fight, Bonilla dedicated his medal to his brother Andrey Bonilla who also took part in the IBA Youth World Championships in 54kg and lost in his quarterfinal bout. 
'I am very happy with my gold medal and dedicate it to my brother. Now my goal is to become a winner in all future competitions,' Ari Bonilla claimed.  
In women's 52kg, Lauren Mackie from England fought against Indian Devika Satyajit Ghorpade, who didn't give her rival a chance. She won with confidence and said after the fight that she missed her dad who is waiting for her at home. She dedicated her gold to him and her coaches. 
Indian Ashish was very well-prepared for the competition and demonstrated that in the ring against Japanese Yuta Sakai in men's 54kg. However, after two rounds the score was equal, and the third one was a decisive one. Ashish bravely went ahead with his fast punches, but Sakai was more successful in his attacks. After the bout review, the Japanese celebrated the victory with a split decision. 
Kazakhstan's Elina Bazarova faced Germany's Chrisovalantou Koutsochristou in one of the most exciting bouts of the day in women's 54kg. The first two rounds were taken by Bazarova, and the referee counted twice for the German athlete. It didn't stop Koutsochristou, and she kept going forward. However, this was not enough to win, as the Kazakh athlete showed her best and celebrated a victory 5-0. 
Bakhtiyor Asadov unanimously defeated his Mexican rival Gael Ezequiel Cabrera Urias in men's 57kg. He thanked his coaches for hard work done to prepare for this tournament.  
Asya Ari from Germany met with Youseline Guadalupe Perez and lost by RSC in the first round. The winner told that it made this victory special.
'It feels amazing,' Perez was almost crying. 'There is no greater feeling in the world. I said I am going to do this, and I did this. I want to dedicate this medal to my family back home, it's been weeks since I haven't seen them. But I take them anywhere with me and feel their support.'   
Armenian boxer Erik Israyelyan overcame in the men's 60kg final Georgian Gocha Gordulava. The referee counted twice to the Georgian, and Israyelyan made it with a unanimous victory. He couldn't hide his emotions after he earned the gold medal. 
Maud van der Toorn from the Netherlands met with Ukrainian boxer Tetiana Dovhal in the final fight in women's 60kg. She didn't leave a chance to her opponent. Van der Toorn's parents were at the arena supporting their daughter. She said that this support was crucial for her. 
In the last bout of the evening, Indian Vanshaj fought against Demur Kajaia from Georgia in 65.3kg. The athletes had some exciting exchanges, but Vanshaj was stronger today and won by unanimous decision. 
'I feel very proud of my country, I am waiting for the moment to hear my anthem on the podium. That will be the biggest moment of my life. I was very confident from the first bout, my main focus was on the gold medal,' Vanshaj claimed.