Harutyunyan, a true champion on and off the ring
September 24th, 2015 / All
24 September 2015, Lausanne – Artem Harutyunyan (GER) the new APB Light Welterweight (64 kg) Champion who defeated Armen Zakaryan (RUS) on 22 September is also a champion with remarkable off the ring activities which attracted attention among local media and boxing fans alike. Indeed, Harutyunyan took the initiative to invite 500 Syrian refugees to his fight in Hamburg in order to show his support and solidarity with them.
He said: "I invited 500 refugees to my fight. I had previously been in a refugee camp in Hamburg and was teaching some boxing lessons. In 1991 my family fled from Armenia to Germany so I know what a hard time the refugees have. I want to offer them a future with the sport of boxing and be a role model for them. Sport can connect people no matter where they are from. I like to help people as much as I can".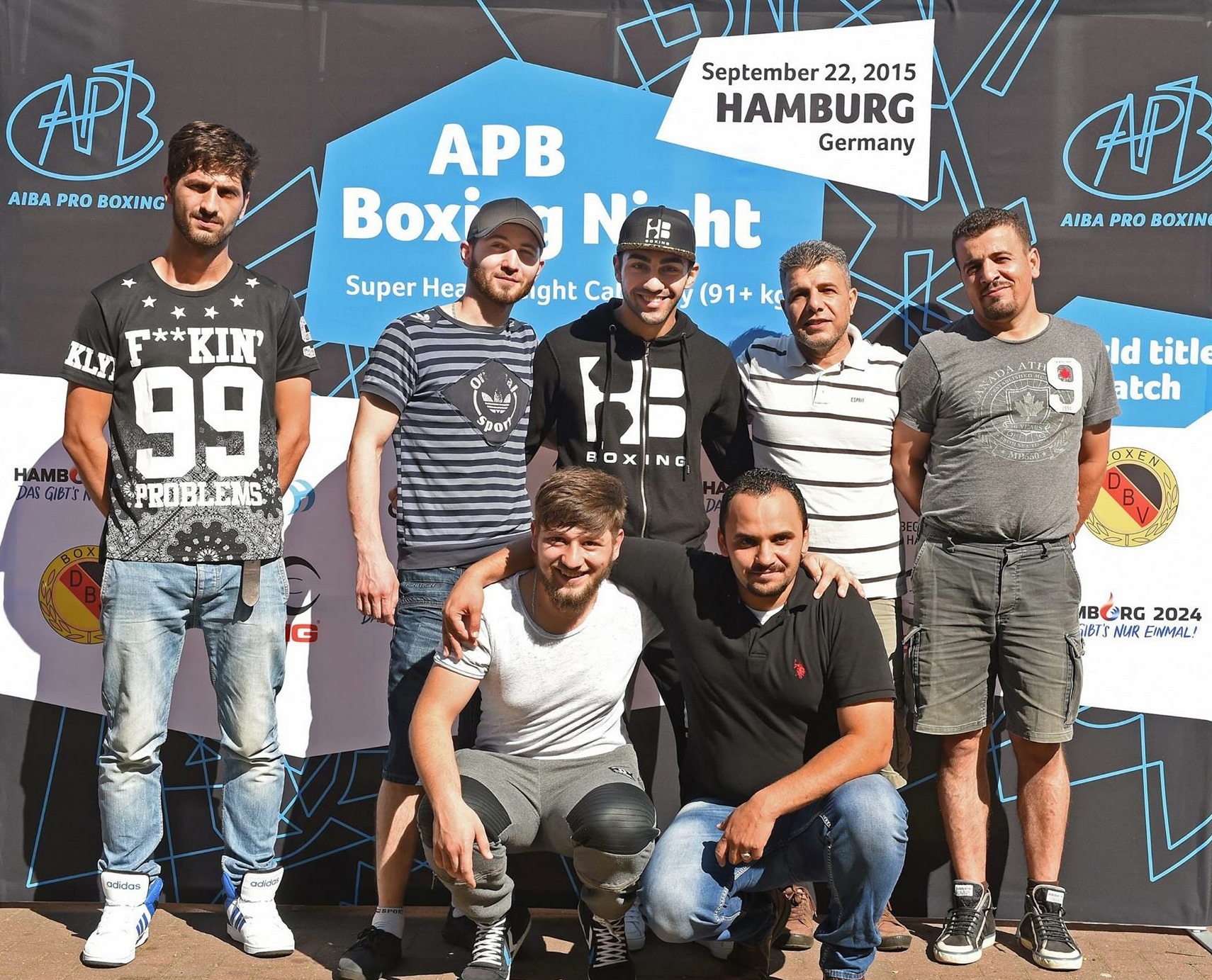 Surrounded by his supportive fans, friends and family, as well AIBA President Dr Ching-Kuo Wu and German Boxing Federation President Jurgen Kyas, Harutyunyan was awarded the prestigious APB Light Welterweight bout following his triumph.
AIBA President Dr Wu praised the boxer's initiative: "Boxing has the power to change the world and Harutyunyan's actions embody the values that our sport stands for – respect, solidarity and humility. I am very proud that one of our APB Champions is living these values both inside and outside of the ring".
AIBA Pro Boxing (APB) World Championship bout in Hamburg was the last in the series of the title events in the pro competition identifying one champion in each weight category of Cycle I of the competition. Fighting in front of a hugely supportive audience in Hamburg, Harutyunyan was awarded the victory by split decision after 12 rounds of intense action.