Global Boxing Forum: Moving forward in an athlete-driven world
December 9th, 2022 / Global Boxing Forum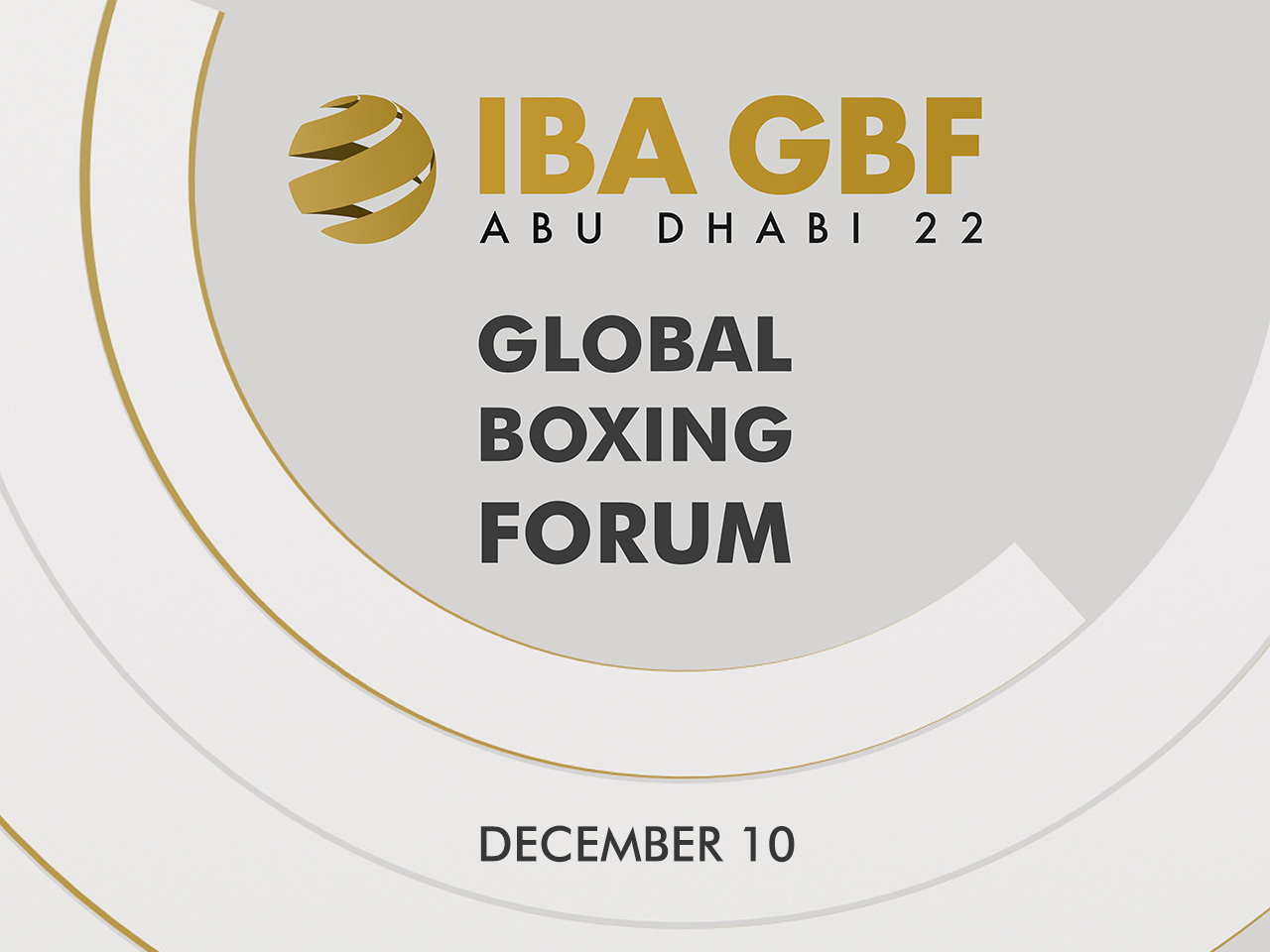 Boxing stakeholders from all over the world will come together tomorrow in Abu Dhabi to discuss the key topics of the future of boxing. The 3rd Global Boxing Forum is to become a platform for all those involved in the sport to find new solutions for the development of boxing and reiterate the athlete-driven approach to governance.
In the four sessions, the panelists will be discussing governance, opportunities for the athletes and IBA's place in the Olympic Games, as well as IBA and professional boxing collaboration, athletes' health and safe sport, esports and digital transformations.
Boxing Development on the Five Continents, Sports and Governance Integrity, IBA and Professional Boxing Collaboration, How Boxing Achieved Gender Equality and Boxing-Powered Social Initiatives will be some of the topics discussed during the Global Boxing Forum keynotes, seminars and round-table discussions.
'Athletes are the center of our universe, and on Saturday we would like to give them a floor, as well as to the leading experts in sports industry,' IBA President Umar Kremlev said.
Many esteemed guests will be present at the Global Boxing Forum and shared their thoughts on the future of boxing.
Legendary boxer Roy Jones Jr claimed that the Forum became one more milestone in the IBA annual calendar.
'Issues are always solved in a dialogue. I would like to thank IBA and President Kremlev for an opportunity to voice our ideas and propose the best things for our beloved sport. Together, we can achieve more,' Jones Jr said.