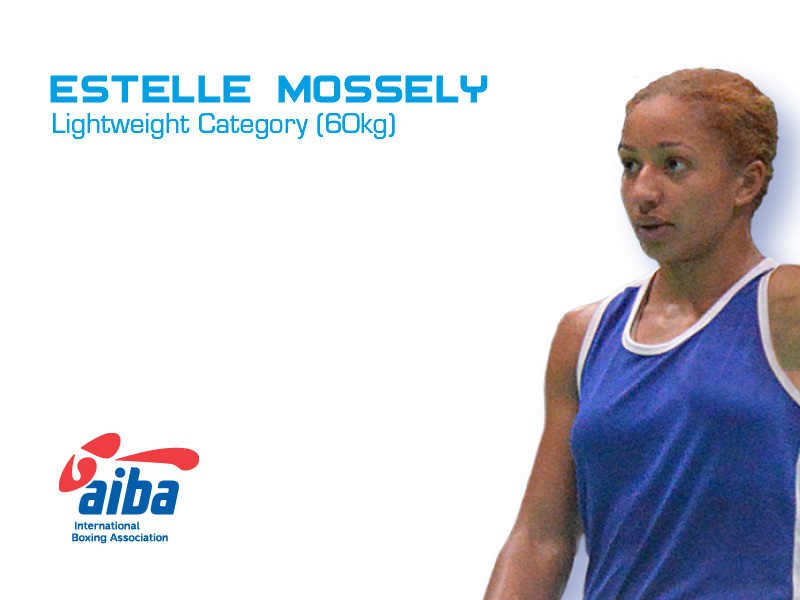 Like in her favorite movie, Estelle is always on "The Pursuit of Happiness." She doesn't leave things to fate and takes full control of her life in order to live her dreams and not dream her life.
After trying out several sports, from classical ballet to swimming and figure skating, the big Will Smith fan finally chose boxing. At the age of 12, she joined the Champigny boxing club.
Conscious of the physical requirements and dedication required in boxing which fitted her to a tee, she rapidly participated in her first competitions and got her first taste of victory. Since 2012 she has taken the first place of the French championships in the lightweight category. Each year, new goals make her want to go further like becoming world champion in Astana and of course securing a high performance in Rio 2016. With a boxing legend like Katie Taylor in the same weight category, competition is fierce and she has so far lost all three finals against her Irish nemesis: "it is time to break the spiral. Ideally before the Olympic Games, to show that I'm ready. "
She became part of the French Team when she was still studying. Estelle had to combine college and high level sport. When Women's boxing was included in the Olympic Games in 2012, Estelle's ambitions were even more evident. Unfortunetly she missed qualification to London 2012 which was a big disapointment.  Despite this set back , she pursued her quest for boxing glory and hear the French National anthem from the top of the podium. Something she witnessed via her partner Tony Yoka who won the world title at the World Championships in Doha in 2015. The two champions would love to do the extraordinary and both get a victory in Rio 2016.
In 2015, Estelle obtained her engineering degree from the College of Engineers Leonardo da Vinci: "It is done. It was difficult but I am happy I have completed my project whilst continuing my trainings and competitions". If she could not share the festive carefree student life because of her boxing obligations, she had the chance to experience magical moments with the French team and unique emotions a high-level sport can give.
With a first job already secured at Allianz as a developer-designer, the champion can look to the future with serenity. Her employer supports her boxing career and she has the team by her side to help her perform optimally. Her greatest emotion to this day remains her first gold medal in the 2010 European championships.