Five AIBA Committees submitted proposals for Development program
September 6th, 2021 / IBA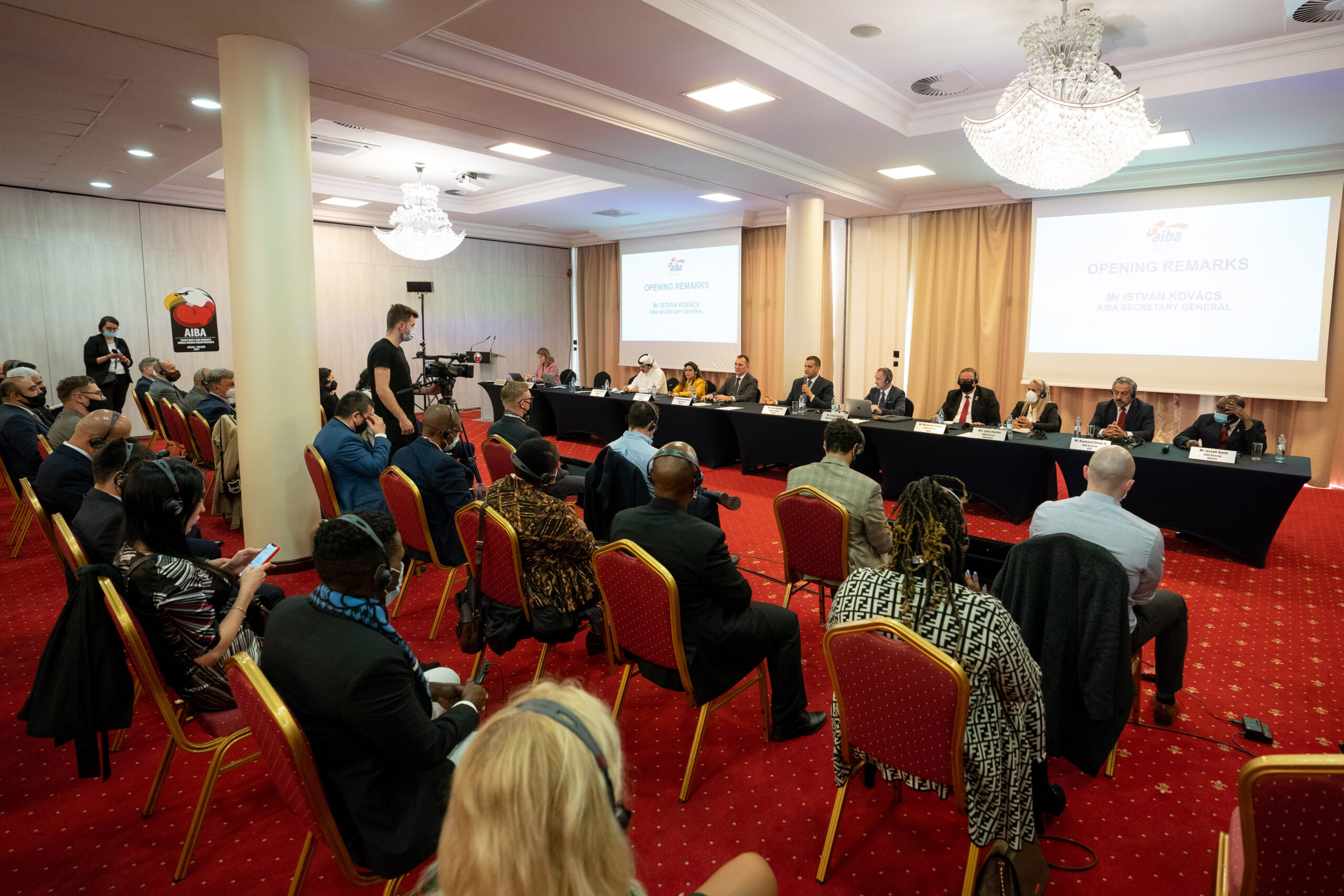 After multiple fruitful meetings, five AIBA Committees presented their recommendations for the Development program. The committees have already started the implementation of them on a daily basis.  
Led by Mr. Chris Roberts, R&J Committee has been keen to develop an online e-learning program that will assist all R&Js with their development, to include a refresh of the Referee and Judges Manual and the current Code of Conduct in support of improving both ethics and behavior. The AIBA Instructor manual is currently being re-constructed to support the officials' pathway. Instructors will need to be educated to the very highest of standards to deliver the 'brand new' R&J Certification Course which is due to be delivered as early as October 2021. The Committee also has a 'look forward to' review of the scoring system which will be introduced later in the year.
Coaches Committee with its chair Mr. Ervin Kade also insists on the inclusion of e-learning programs. All development materials are planned to be translated into various national languages. The Committee plans to collaborate with universities to keep on track with development. New video tutorials and exercise folders will be published on the AIBA Youtube channel. 
Competitions Committee's chair Michael Müller and the members are going to develop a criteria system to choose the most experienced AIBA Officials with high potential for the job. It was discussed to organize a special course for the AIBA ITO Instructors and thoroughly check them before the selection via interviews and other assessments. The new bidding book will be created to improve the bidding process for major AIBA tournaments.  
Led by Mrs. Amanda Coulson, the Women's Committee invent the Women's Aspire Program, the courses for female coaches, R&J, ITO's, doctors and sport managers across all 5 confederations. The pilot project is to be held in the Assisi Academy when it is open. There will be monthly webinars on various topics organized by the Committee and networking opportunities including re-qualification courses for former women boxers.
Medical and Anti-Doping Committee with Dr. Ioannis Filippatos as a chair plans to educate 3 active doctors to deliver the ring-side doctor and cutmen courses. The list with all active doctors will be updated and rated. Moreover, an electronic database of medical history and all medical examinations will be created. The Committee will also organize a first-aid course for the coaches within the championships as well as a separate course for cutmen. 
A full list of the AIBA Committee's proposals can be found here.