Brazil's Luiz Gabriel Chalot de Oliveira is from a family of boxers, but he is winning the fight to be one of a kind
October 16th, 2018 / IBA
Away from the ring, Brazil's Luiz Gabriel Chalot de Oliveira does not look like the archetypal boxer.
The 17-year-old from Sao Paulo does not opt for a shaven head or exchange menacing stares. Instead, his long hair flows free, he sports a fashionable street look – such as tucking his pants into his socks – and he takes a laidback view on life.
"I know everybody knows me as 'the hairy dude'," he said with a smile. "I am a bit vain, I know. I like to take care of my hair, I like to have my own style. It is my trademark."
Oliveira's personal philosophy strays far from the stereotype. He is not easily riled, although many have tried.
"This year I got a message on Instagram from a US boxer whom I would fight in a tournament," he said. "I had posted a video with some of my training and he simply wrote, 'Trash'. I really don't see the point.
"I am not one who likes to stare at the others while training. I find it useless. To each his own. Leave it to the ring to show who is the best." 
A strong contender for gold in the men's fly division, Oliveira was disappointed to lose in the semifinals on Tuesday to Sarawut Sukthet (THA) in a split decision (4-1).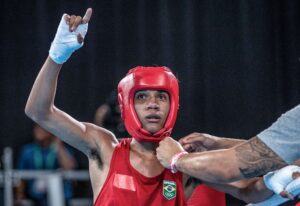 But five minutes later, he was in the gymnasium lobby, ready to take selfies with local fans and congratulating members of the Brazilian and Thai boxing teams.
He will be determined to give his all in a fight for the bronze medal against Dean Patrick Clancy (IRL) on Wednesday.
Boxing is in Oliveira's blood and he comes from a family of athletes, the most notable being Servílio de Oliveira, his grandfather, who became the first Brazilian to get an Olympic Games boxing medal when he took men's flyweight bronze at Mexico City 1968.
His father also pursued a career in the sport, but never managed to turn professional – instead becoming Oliveira's first coach.
"I watched the contests since I was very little, about five years old," said the teenager. "My father is a coach and he took me all the time. 
"I grew up playing in the gymnasium, running around, punching the sandbags… I was a little mascot. The fighters used to have fun scaring me. When one of my dad's athletes would win a fight, I would go up to celebrate with them. Boxing has always been there for me." 
A natural sportsman, the young Oliveira tried basketball, wrestling and football, before joining a boxing club at the age of 10. A year later he won his first bout and was hooked.
This year he won gold at the American Youth Continental Championships and finished third at the youth world championships held in Budapest, Hungary.
 "When I decided to start, the only thing my father said is that I would have to be serious about it," he said. "Ever since then, boxing is no longer a hobby, but a mission, a life goal. And to this day he is my safe haven. 
"He is the one I go to when I lose a fight or I just need a word to lift me up. He is the one who knows how to do it." 
Unsurprisingly, his father was there to offer consolation when Oliveira stepped out of the ring on Tuesday.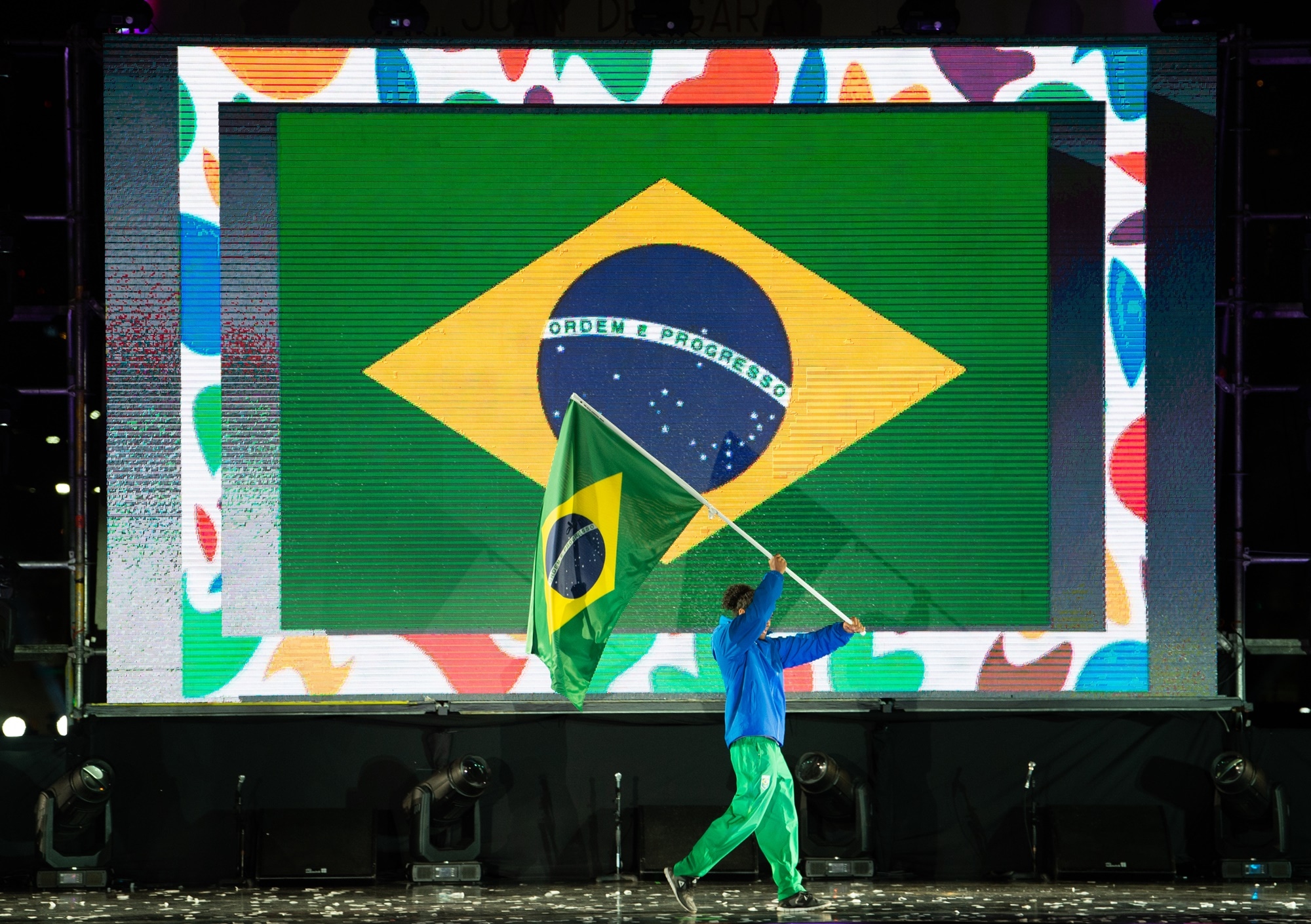 @Olympic Information Services