Astana 2016 website goes live as the official medals and mascots are unveiled to mark just 50 days to go until the 2016 AIBA Women's World Boxing Championships
March 31st, 2016 / IBA, Astana 2016
A flurry of activity marks the 50-day countdown to the 2016 AIBA Women's World Boxing Championships scheduled 19-27 May, with the Kazakh designed medals, the official mascot Maya and the Championship dedicated website all launched today in Kazakhstan's capital city, Astana.
With a design mimicking ancient Kazakh zoomorphic patterns, the unique gold, silver and bronze medals represent Scythian art, a decoration traditionally used to deliver power, good luck and protection to the wearer.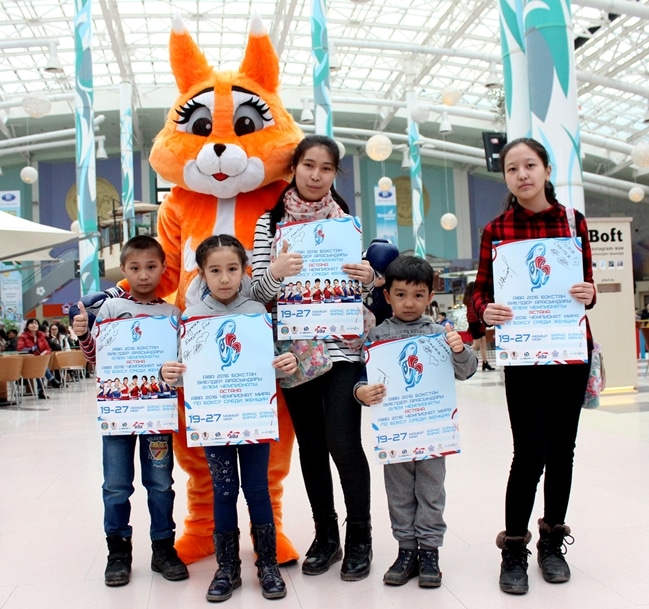 Made of Italian enamel and featuring the Women's World Boxing Championships logo (a woman in boxing gloves surrounded by an intricate design symbolising glory) on the front and both the AIBA and the Kazakhstan Boxing Federation logos on the back, 40 of these stunning medals will be won in 10 weight divisions during the nine-days of competition.
All 10 champions will receive a medal covered in an alloy containing real gold and weighing approximately 110 grams.
Squirrel Maya, the friendly and sparkling face of the Championships will keep a keen eye on all bouts and entertain the home crowd. Much like all the registered women boxers, the official mascot is quick and elegant, representing the speed, grace and beauty of women's boxing.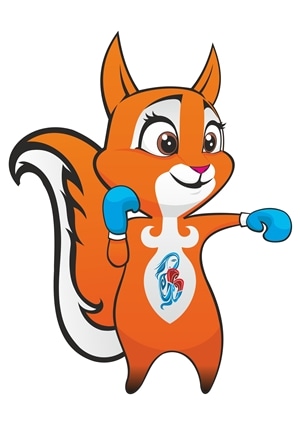 Live as of now, you can get all the information including the accreditation form on www.worldboxing2016.kz – the official website of the 2016 AIBA Women's World Boxing Championships.